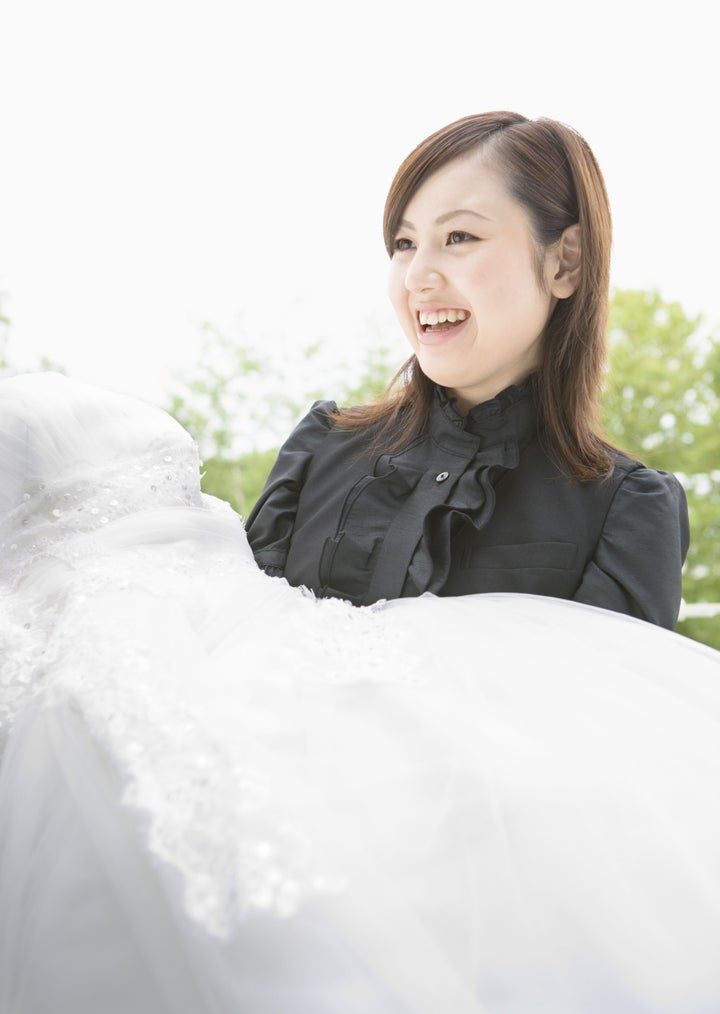 To those of us in the wedding industry, hiring a planner to help with a wedding seems to be common knowledge. It's only when discussing the topic with family and friends that I realize people sometimes don't fully grasp the importance of one.
Haven't we all heard a story or two where something didn't go right at a wedding? It happens all the time no matter who is in charge, but the key is how those problems are managed. When a planner is not involved, is there someone designated to solve the issue of the caterer setting up in the wrong area? Who is making sure the gifts and cards are being accounted for? Or how about someone to find the cake knife and server when they disappear just minutes before its time to cut the cake? Most of the time the answer is no. Friends and family are left scrambling to solve these mishaps while also trying to enjoy the wedding as guests.
Almost every couple these days is working within a budget, but everyone seems to think they can save on costs by "doing it themselves." So they will invest in a great photographer to capture the moments and details, a floral designer is hired to make everything look pretty and money is spent on linens, favors and a dessert bar. However, when it comes to getting a professional wedding coordinator to pull together all those details, often times couples decide to skimp on that. A slew of money is spent in planning, but come wedding day, the execution of everything is pawned off on an aunt, family friend, catering manager, or bridesmaid. Paying to bring someone on board who knows what they are doing puts the day at ease no matter the scale of the wedding. Even if there are beautiful decor elements and photos to capture it all, if the bride and groom and their guests didn't fully enjoy it, that's what will be remembered.
Don't forget "you get what you pay for," and a wedding planner is no exception. Planners that actually service brides as a business and not as a hobby are indispensable and will typically charge a minimum of $2500 depending on wedding location, size, and tasks at hand. Anything less may indicate inexperience. Do the research; check out some of these blogs who have credible vendor directories and list wedding planners all across the US.
Not convinced? Below are accounts from actual brides who didn't hire the right professionals! Don't let this happen to someone you love.
1. Transportation nightmare: The shuttle may forget to stop at one of the hotels and leave guests behind before the ceremony is about to start... so now what?
2. Stranded at the altar: The couple may forget to designate someone to cue the musicians to know when the wedding party and bride should walk down the aisle. The groom and guests wait while nothing happens, but the same song plays over and over again.
3. Family Feud: Family members, who are helping run the day, may have a different vision than the bride and groom. With no third party mediator offering an unbiased opinion, the disagreements may escalate leaving the couple less than enthused about their wedding day.
4. Communication Meltdown: The bar tab may exceed the allotted budget, but no one checks in with the bartender so drinks are continuing to be served leaving the newlyweds with an unexpected bill at the end of the night.
5. Budget Blunders: Most couples overspend on their budget and waste a lot of time researching vendors within their price point. Planners are used to working within the confines of a budget, they do it every day. They already know which photographer is going to be in your price range and which caterer will give you the most for your money.
And P.S. -- A venue coordinator/catering manager is NOT a wedding planner. Stay tuned in the next few weeks to find out why.
Popular in the Community