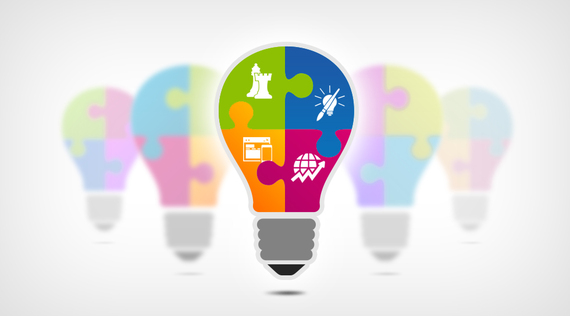 Within a 10 block radius of my company, Blue Fountain Media, there are at least 10 other digital agencies, and plenty of other web design or boutique marketing firms. If you make that radius larger and take a look at New York City itself, you'll find more agencies you could imagine.
The digital marketing industry is competitive. It seems like every day a new company emerges with the pursuit of being a digital agency. Some don't last very long, while others succeed and expand rather quickly. Simply having a "wow" office space, an elite list of clientele, or a collection of awards isn't always enough to earn new customers, retain existing clients, and discover top talent to employ. You'll often find many new agencies starting off with all of those things, but still not lasting very long.
After starting a digital agency from scratch and watching it grow, as well as after many conversations with executives from other companies within the industry, I feel that I have a strong handle on what some of the key attributes that make up some of the best digital agencies today:
1. Talent
The people working on your projects are essential to the success of those very tasks. It's important that you find the specialists you'll be working with to not only be credible, but passionate about the work that they do. It is their experience, their visions, and their ideas that will help bring your project to life. When working with an agency, in a lot of ways, you're buying the time of that talent, and without highly-skilled experts that you trust, you may not garner the results you're hoping for.
2. Process
Any company's process is directly related to the results and quality of work that they produce. When you're selecting an agency, this is no different. To be successful, agencies should have a clear methodology that makes sense and is effective. This process should aim to set up the proper expectation for the client with what results to expect and when to expect them. Understanding exactly what an agency's process entails from the beginning is necessary so that your expectations can be met accordingly.
At our agency, we clearly align our process to growing brands online with the individual needs of each organization we work with. By keeping our core steps to success outlined and at the forefront of all of our efforts, we're able to make sure that we achieve our goals in a timely and effective way.
3. Measurement of Success
When your brand decides that it is time to invest in hiring a digital agency, it means that you want to grow your business. It's crucial that you understand how this type of growth will be measured and analyzed. Make sure that your agency partners are identifying what key performance indicators they'll be examining and what their strategic approach is to measuring them is. If an agency can produce results, but they aren't the results that you're looking for, it is a waste of your resources.
The Agency Experience
For a lot of companies seeking digital agencies, these points may seem like common sense, however there are many clients that don't ask the right questions, and instead focus on other factors that don't play a significant rule in producing results. It's important that any agency you enlist to help grow your brand online understands your customer needs, the objectives of your brand, and has a true differentiator that makes them the right choice.
Popular in the Community