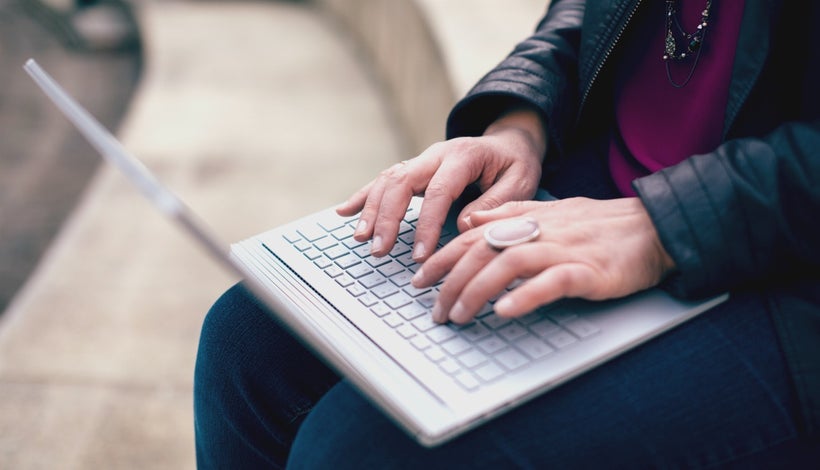 When hiring a Virtual Assistant (VA) it's vital to get clear on what you want before embarking on the quest to find your ideal wing-woman. If you're not being completely honest about the way you work or if you're woolly about the tasks you want looked after you could end up wasting a lot of time, money and energy. You need clarity before you sit down and start talking to prospective VA's so here's a list of six things you may not have considered, to get you started.
1. Know what you need your VA(s) to do
It might sound obvious, you need to have a good idea about what you'll want to outsource on a daily/weekly/monthly basis. When you have a consultation with a VA they'll need that information to give you an accurate idea of the time investment and the support you need.
Working this out doesn't need to feel daunting, just keep a note of the tasks you're doing daily/weekly/monthly that you want to delegate. When you speak with a VA they'll be able to guide you to more clarity if necessary but they need a solid starting point. Use this list of 43 tasks you can outsource to a VA as inspiration if you need to.
2. Understand that one VA can't specialise in everything
"Virtual Assistant" is really an umbrella term that refers to the industry rather than a specific job role although people are usually referring to a General VA. However graphic designers, web developers, copywriters and other freelancers could all be considered VA's too.
One of the biggest mistakes I see when people start outsourcing is being unrealistic about what one person can do (in terms of the range of tasks they can complete). Be mindful that you may need more than one VA depending on the diversity of these tasks. A tech VA probably won't look after your travel bookings and a more traditional PA-style VA might go a little green if you ask her to whip you up a landing page. Perhaps one VA needs to handle your customer service, diary and inbox management while another solely sends out your weekly newsletters.
3. Know that you'll get what you pay for
One of the benefits of being clear on what needs doing is so you can find expertise limits. For example, if you'll want simple copy changes to your Wordpress website (prices, dates etc) that could well be something your general or tech VA will take on. However if you're looking for significant structural or design changes you'll probably need to go to a (considerably more expensive) website designer or developer. Don't be cheap and ask your VA to try and do it and then be disappointed she can't do exactly what you want.
On the pricing front there can be a huge discrepancy between VA fees. Lower prices don't always mean poor quality work if you're using someone in a country where the cost of living is low. However get an idea for general pricing and recognise that a e.g. a tech VA may be considered more of a specialist than a general VA and price accordingly.
4. Recognise where you need soft-skill support
Be honest about how you work. I once knew a client who, during the initial consultation, told me the set times that her mailers went out and the exact times by which she got the copy and images to the VA every week. It all sounded like a very slick operation. It wasn't and it caused confusion and complications when she didn't actually work to that schedule at all.
If you know that organisation isn't your strongest suit, be truthful to yourself and your VA. If you need your VA to chase you at set times each week to complete a task, tell them. Most VA's pride themselves in their organisational skills and will happily add a reminder to their list with no judgement. I'm sure you're very good at many things in your life and business but being embarrassed about the ones you're not isn't going to help your VA to support you. If this is something that your VA can't or won't do for you then it's probably a good idea to know that before you decide to work with them.
5. Be honest about your workflow
In keeping with the point above, take a moment to think about the kind of availability you might want your VA to have. Most are more than happy to accommodate extra work and last minute requests in an emergency or a launch. However if you don't tend to plan your work and regularly need someone who is available at the drop of a hat make sure the person you take on can meet those needs.
Some VAs only take on 1 - 3 clients at a time and work on a part-time basis throughout normal office hours. This can mean they may be fairly flexible to accommodate work as and when it comes through or last minute requests/extra work.
Others work with more clients and schedule work in to cover full-time hours. They may be less flexible to fit in last minute requests and sudden increases in workload.
6. Allow your VA to be the expert
A lot VA's really dislike the term "assistant". They do not (and should not) see themselves as your lowly assistant but as a business owner and expert in their own right.
Again you'll need to investigate this but while some VAs will literally only do the tasks you give them in the exact way you ask, others are more collaborative.
Yield to their expertise. Of course it's always your prerogative whether to actually take their advice or not but recognise they may offer a valid alternative point of view that works in your favour.
Calling all HuffPost superfans!
Sign up for membership to become a founding member and help shape HuffPost's next chapter
This post was published on the now-closed HuffPost Contributor platform. Contributors control their own work and posted freely to our site. If you need to flag this entry as abusive,
send us an email
.