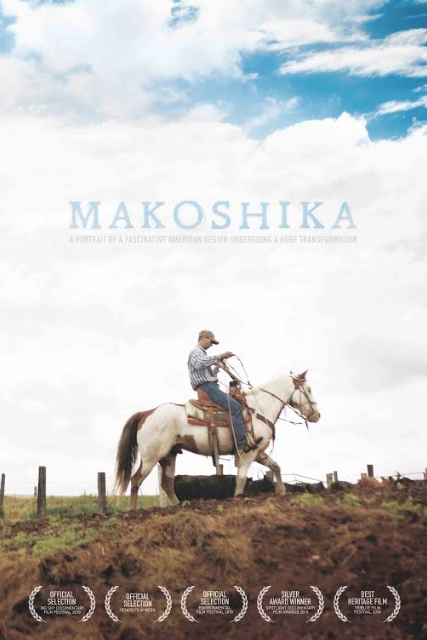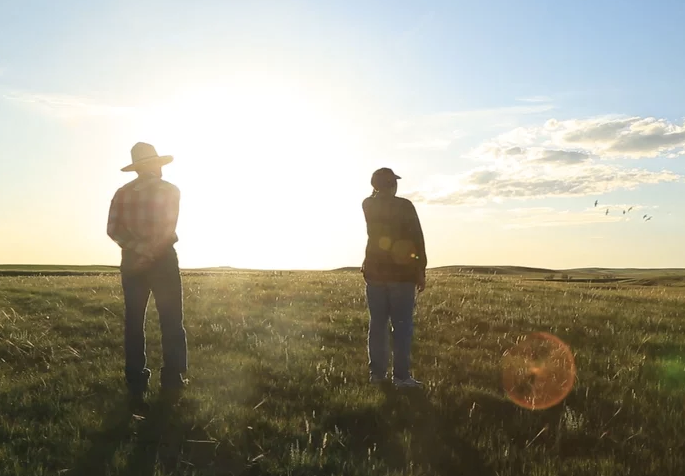 As a woman alone, walking into a gas station full of oilfield roughnecks in formerly sleepy Stanley, ND is an unsettling experience. The oil boom has changed everything about the place. As an energy and environmental lawyer in Montana and North Dakota, I have such a close-up view I can feel the heat from the natural gas flares – and I understand the self-preservation instinct that prompts many locals to carry weapons. Landowners in the oil patch are my clients. The answer to every prospective client's first question is: I don't work for oil companies – it would be a conflict of interest with everything I do.
I spend days driving highways full of massive oil field equipment, or flying to oil field towns with my knees crushed against the seat in front of me in turbo props so tiny we're not allowed to have laptops out in flight. I ride backroads and open range in pickups with ranchers who show me the latest damage done on their land and ask what they can do. What are their rights? I wish I had more encouraging answers.
It's difficult to visualize the scale and impact of the Dakota oil boom, so in 2014, a small team of self-funded filmmakers from Montana began documenting the human toll. The boom turned the communities around the Bakken (pronounced Bock-en) formation of northwestern North Dakota and northeastern Montana from isolated farming and ranching burgs into an industrial zone complete with locally unheard-of crime rates, nonexistent unemployment, and a housing crisis. Their stories have become an elegant documentary called Makoshika, now making successful rounds at film festivals in the U.S. and abroad. Makoshika is a Lakota word describing the rugged country, and also the name of a Montana state park.
The wheel of the boom-bust cycle has now begun to turn, as evidenced by widespread support for protestors of the Dakota Access pipeline on the Standing Rock reservation that straddles the North Dakota/South Dakota border. Now is the ideal moment for the gimlet eye of first-time director Jessica Jane Hart, who was inspired by her brother's first person reports from a job in boomtown Williston, ND.
"He came home one day talking about the insanity around Williston. There were no unescorted women allowed after 10 p.m. at the local WalMart because prostitution was out of control."
Hart visited Williston in May 2012 on a scouting trip for a possible documentary. Every free space in town had an RV or camper on it. It was "a pop-up city". WalMart couldn't keep up with stocking shelves, so pallets were everywhere with people digging through them. People would walk off jobs if they got frustrated. There was always another.
"They were hiring anybody who had arms," Hart says.
Her experience matches my own. At the height of the boom I would stop at oil patch gas stations, walk inside, and find the place full of red dust-covered roughnecks who stopped talking and turned to watch a woman walk in like extras in an old western when the gunslinger enters a saloon – or maybe more accurately like a wolf pack that has just become aware of a deer.
The initial idea that became the Makoshika documentary was a photo essay matched with long-form journalism about life in the Bakken, but the scope of the story was so large that Hart quickly realized that film would be the best medium to show the physical immensity of the region and make time an element. She teamed up with friends Tarek Fouda, Stan Parker, and Pete Tolton, talking about places going from ghost towns to boom towns. The boom had a predicted span of 30 boom years, then total bust. The cycle is looking shorter than that now.
Filming started in summer 2014 and finished in February 2015.
Makoshika is "about trying to create an honest portrait of a place," Hart says - "to analyze a harsh region and people who've chosen to stay or come there."
The influx of people with this boom is much like the boom that took place in the frontier era, causing hardship for descendants of the arrivals from the last boom a century ago. The irony is often lost.
The winners and losers of boomtimes
Zach Harlan, who grew up in Sidney, Montana, features in the film. His family left Sidney in 1993 due to the collapse following the 1980s oil boom.
When they left, Zach says, "this whole town was dying. There were probably 1600 people that moved away in like a three month span."
The recent boom brought him back to work as a rig hand. "Nothing but this positive uplifting experience," he reports. In one recent year, Harlan paid more in income taxes working in the oil patch than he had ever made in a year working in Billings, Montana's largest city.
Of the ecological implications of renewed fossil fuel booms, Harlan remarks that he wishes "we could be doing solar and all of that, but that's not the world that we are living in right now."
Makoshika also documents the experience of Jim and Sharron Lindquist, organic wheat farmers and cattle ranchers whose rural peace and quiet evaporated with the construction of a loud rig right in front of their house with a gas flame that lights up their living room at night. Regulations require the rig to be at least 600 feet from an occupied residence. When the Lindquists measured, the rig was just legal at 620 feet. When oil operations comply with regulations and permits, landowners have few rights. Even when operators are in violation, getting a mess cleaned up can be a long, frustrating, and expensive process.
"We had no problem with the workers," the Lindquists are quick to say, "just the people who decided to put that well there."
Powerful images from the Dakota Access protest have given the country a fresh glimpse of a place and a people often forgotten by those at the other end of the pipelines. Western North and South Dakota – "the West River", in local parlance – used to be separate from modern America both culturally and economically. Small towns were emptying out. The average age was elderly. Reservation economies were stagnant and poverty brutal.
Now this is oil country, with all that entails. Some locals have embraced the boom's prosperity. Others resist, for reasons ranging from ecological to aesthetic to spiritual.
For more information about Makoshika or the Dakota oil boom, go to the film website or contact the author.
Popular in the Community