If you follow me here on Huff Post you know I love interviewing business owners on their successful hiring practices and you know I bring a wide diversity of industries to the table. Today is no different as the similarities and differences of systematic approach to hiring from Billionaires to betting is always intriguing and educational. Jon Price is CEO of Sports Information Traders in Beverly Hills, California.
I asked Jon Price the usual hiring questions to see if there were some curve balls he threw me.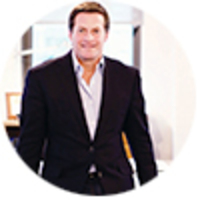 To what degree do you keep your finger on the pulse of hiring for your ventures? 

"I'm always extremely hands-on in all of my professional ventures. My life is my business, and I didn't make it as far as I have from being passive or distant when it comes to matters that affect my business, and as a result, my life. Going contrary to the public and knowing that having a solid understanding of data analytics combined with that gut instinct has made me successful in both picking out winners that have made me successful financially but that gut instinct has helped in hiring high quality people."
How important is it to keep personally connected to the process of adding new talent/personnel to your team?
"My company, Sports Information Traders, was founded on the idea that it's going to be the best sports analytical service in the world. We look for Ph.D.'s with backgrounds in Computer Science, Mathematics, Physics, Statistics, or computer science. Those with strong analytical and programming skills have always been the core of our success as they speak the same language I speak and help us to develop tools essential to our success."
"Making money is a byproduct of our business, but that's not why we do this. We set out to be the best in the industry and to help people with our insight into becoming successful at investing in sports, and we certainly haven't wavered at all from that goal; and I'd say given our pace of growth and where we started from, we're on track to do just that."
Do you have any hard-fast rules that are followed in your own selection of team members or those who will be working close with you?
"First of all, I never simply hire someone on the spot. This business is too complicated, and when you're dealing with people's hard-earned money, it's personal. I don't entrust my clients' money on someone who's unproven to me. Instead of how most jobs will hire you and you're instantly apart of the team, here you're original hiring is just for an audition. You essentially get a trial period to prove yourself worthy of being apart of the S.I.T. team and that you can be an asset to our clients and our company. After our rigorous training period we offer our new hires $10,000 to quit right then. The outside-world thinks that we are crazy for doing this but for those in human resources understand how difficult it is to hire great talent that has passion for your business like you do. By offering them five figures to leave before they officially start employment has been an incentive structure that has been proven to be successful."
Wow, betting on themselves! If anyone had questions about the costs of hiring, you can see that it is just that important and those that take the money and run would have probably cost them more in the long-run; an interesting tactic. I'd say that aligns nicely with my book The Naked Interview: Hiring Without Regret Truth 1: Be diligent, not desperate.
Do you have any broad-stroke rules about hiring?
"I only hire winners. If you don't eat, sleep, and breathe this stuff, then you're not for our team. We take this business and our clients' very seriously and very personal. People come to us to help grow their hard-earned fortunes into bigger fortunes, and when you're dealing with someone's lifelong investment, you don't take that kind of thing lightly. So I need to see that drive and that passion that screams to me that this person is a natural born winner, and would be a winner in whatever field they chose. Those are the kind of people I look for to entrust with my clients."
Best interview question you have used?
"One of the most important questions I ask when hiring somebody is what was the last thing that they won? We want to hire winners that are competitive and want to be the best. I also like to ask new prospects a trick question. I ask them who their favorite sports team is. In this business, you can't be a fan, and you can't have a favorite team. Otherwise I can't trust your judgment to give me unbiased data sets. That's what makes you a professional, instead of a fan, the ability to analyze the play objectively without bias or influence."
Any hilarious (or horrifying) interview stories?
"The latest experience has been a gentleman who sends us weekly emails asking for an interview. While I appreciate persistence, you still need to be qualified. Everybody thinks that they can do this job. In the end, less than 1% of those who think they can, actually succeed. We are no different then the best day traders or hedge fund managers in the world."
What has driven you in building such success?
"I'm a competitor by nature. I grew up playing sports, then once I realized I couldn't be a professional athlete, I had to find a way to compete and be the best in sports, without being able to step on the field, and for me, sports especially my love for Football and Basketball tied in with my natural ability to being proficient with numbers made my leap into competing against the world not just the other team that much more exciting for me. It helps that I had a load of success early on to really help me believe in myself and realize that I wasn't just lucky, and that I had a genuine knack for analyzing numbers."
So, being a sports fan myself, any predictions for the 2015-16 Football Season?
"Right now I am going to say that I like the Denver Broncos to win Super Bowl 50 at Levi's Stadium in San Francisco, California. That data, like the numbers of course, is always subject to change."
As my close friend Nick Ferguson played for Denver, I'm sure he'd be happy to hear that... not so sure my local Seahawks fans would be so inclined to agree!
Calling all HuffPost superfans!
Sign up for membership to become a founding member and help shape HuffPost's next chapter