Karl Jobst, DDS is the owner of the trusted, successful Grand Lake Dental in Grove, OK.
Dr. Jobst grew up a small-town, all American farm boy, who developed his passion for dentistry through years of schooling, exemplary continuing expanded education and a thriving practice on the cutting-edge of modern dental technology.
To what degree do you keep your finger on the pulse of hiring for your ventures?

"Hiring is a critical part of any business. I strive to be involved in the hiring process in our office as you are as only good as your weakest link. It is critical to hire good people if you want to build your business."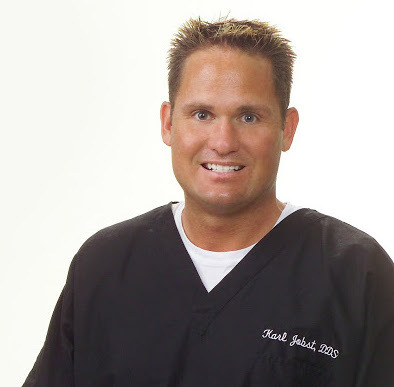 How important is it to keep personally connected to the process of adding new talent/personnel to your team?

"It is of the upmost importance to be involved as the consequences of adding the wrong person are substantial. Staying connected shows the new employee your level of commitment and I try to lead by example. We want the employee to understand the expectation early on and make sure we are the right office for them. If a change has to be made it is best done early and not down the road. No employer wants to see a employee not succeed and we do everything we can to foster a relationship and environment in which they can succeed."
Do you have any hard-fast rules that are followed in your own selection of team members or those who will be working close with you?

"Trust your gut instinct. Your probably right and listen to others that you trust. Have a good and proven HR person with a successful track record."
If your gut says this prospective hire could work out great, go the extra mile to make it happen. If your gut is uncertain and queasy, you're more likely to be looking for reasons that candidate will fail. Make sense? Trust your "gut feeling", always.
Do you have an anecdote or philosophy to share that comes to mind that would sum up your thoughts about hiring?

"Be slow to hire and quick to fire. Do your due diligence in hiring talent; however don't keep people that are not progressing and wasting resources. Your business is not for them and you're not being fair to them or yourself by keeping and trying to develop someone who isn't working."
Best interview question you've used?

"Why do you want this job and what are your expectations? Is open ended and forces them to talk. You can tell a lot very quickly."
Any hilarious interview stories?

"Did a interview with a very nice young girl and she had a very poorly constructed resume. I told her we wouldn't be able to hire her and advised her she needed help with her resume. She asked me if I would help her. I ended up helping her with her resume and she got her next job she applied for. We have a good relationship today because of that and I run into her on occasion and she always thanks me for helping her."
What has driven you in building such success?

"Commitment to what I do. Putting the time and effort in. Success is not given but earned. Taking my failures learning from them not becoming discouraged but using them as tool to improve and not make that mistake again. Albert Einstein said he had never failed but only found 10,000 ways something didn't work."
Dr. Karl Jobst is also an avid pilot in Grove, Oklahoma; so would you rather get in a plane with him or just sit back for a filling?
Popular in the Community