Ken Walls is the CEO of Client Solution Innovations who deliver website design and SEO (search engine optimization) services to serious online marketers. Ken took his passion for technology and years of hobby website building and started CSI in 2007. Ken's focus is on providing leading-edge technology and creative strategy to deliver measurable results to clients. His business philosophy is simple... do the next thing right. This has shaped the company's personality and led to massive growth.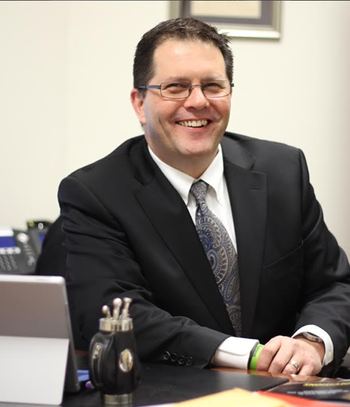 To what degree do you keep your finger on the pulse of hiring?
"To acquire top talent, you have to keep up with current trends and industry shifts. We are actively engaged in all types of social media and interactive platforms to keep our brand front and center with top performers. Honestly, we get most of our sales and marketing managers from inbound inquiries."
How important is it to keep personally connected to the process of adding new talent/personnel to your team?
"As the leader of the company and face of the brand, it is important to stay connected to all areas of the business at every level. New talent acquisition is a significant investment, and it is important to get the right people. By personally connecting with the hiring process and interviewing candidates myself, I can get a good read on the candidate to see if they are a good fit. It also gives the candidate the opportunity to understand our culture from the top and also to learn my expectations up front."
Do you have any hard-fast rules that are followed in your own selection of team members or those who will be working close with you?
"There are several traits candidates must have in order to be a successful member of our team. First, they have to be willing to hustle. We provide a fun creative environment, but everyone works hard and is dedicated to success. Each team member understands their role in the organization and how it fits into the production sequence. They all are focused on providing a valuable final product to each and every client. The other must haves for me are a positive attitude and giving spirit. I base my life and my company on giving, and it has never steered me wrong. Everyone in my company understands and shares these values."
"I follow the 10x Rule from Grant Cardone. I took all of my original goals in business and in life and multiplied them by 10. That also meant I had to 10x my efforts to get our brand known to as many people as possible. This is paying off big for the company." - Ken Walls
Do you have an anecdote or philosophy to share that comes to mind that would sum up your thoughts about hiring?
"People come into our company looking for a job, but they do not know how to sell themselves. You have to understand that you are a brand yourself, and selling is a life skill, not just a career choice. All of your life you have to be able to sell. It truly does not matter what station or career you have, you must be able to sell yourself. Learn how to sell and communicate well with other human beings, and you can have anything you want."
Wow, spot-on Ken; I discovered the same while writing my book The Naked Interview: Hiring Without Regret so much so that the last chapter is on interviewing from the other side of the desk, ten truths on how to get hired!
Best interview question you have used?
"A three-part series of: 'Six months into this position, how would you determine if you are successful?' 'What will you be doing and accomplishing at this point?' 'How do you plan to achieve this?'"
Any wild or crazy interview stories?
"The first thing that pops into my mind is this interview I had with a young man that called our company and said he needed an internship with a marketing agency to graduate from college. (I didn't go to college, so I cannot relate). I asked him in the interview about what "type" of internship he was seeking, paid or unpaid? He told me that it definitely was a requirement of the school that it be a paid internship. When I asked him what pay range he was seeking he said, "Well, my last internship paid me $14 per hour, so I would like $20 per hour from you." Working as an intern with no applicable skills yet and asking for $20 per hour seemed absolutely arrogant and without basis to me. I wished him "good luck" and told him the interview was over."
What has driven you in building such success?
"I have been fascinated with computers since I was ten or eleven years old. I began doing basic programming at that age, so I guess you could say I am a bit of tech geek. I also am a serial entrepreneur. I believe in carving my own path. I have learned a lot from my mistakes, and they actually have driven me to achieve more."
Inspirations for success?
"I follow the 10x Rule from Grant Cardone. I took all of my original goals in business and in life and multiplied them by 10. That also meant I had to 10x my efforts to get our brand known to as many people as possible. This is paying off big for the company. It has made all the difference knowing that I can accomplish anything if I study and use technology to continually improve."
"I literally obsess over thoughts of making things more exciting and better for our clients, employees and the world as a whole. I write my goals two times per day (minimum), and I continuously push and strive to make a huge positive impact in this world while I am here."
Ken's hard work and positivity is obviously transferring to his great employees and happy clients.
Related
Popular in the Community