Luis Namnum serves as President of Occidental Vacation Club, a division of Occidental Hotels & Resorts and is an active member of the Board of American Resort Development Associations (ARDA). He has extensive management experience, acquired through over three decades working with some of the largest travel and leisure companies in the world. He has held several senior positions in with Sheraton, AHMSA and Allegro Hotels & Resorts. He was also Executive Vice President of Sales and Marketing of Occidental Hotels with properties located in Mexico, Costa Rica, Aruba, Dominican Republic and Spain.
With such a vast zone of responsibility at your level, do you even participate in hiring for your ventures?
"I actively participate in the hiring of upper level management, primarily Area Directors or Vice Presidents."
"Given the importance we place on customer service, I try to personally interview each Customer Service agent for our call center as well as each Guest Service Manager for our hotels. Occidental Vacation Club reviews potential call center personnel carefully to convey a clear message of our service commanded mission statement."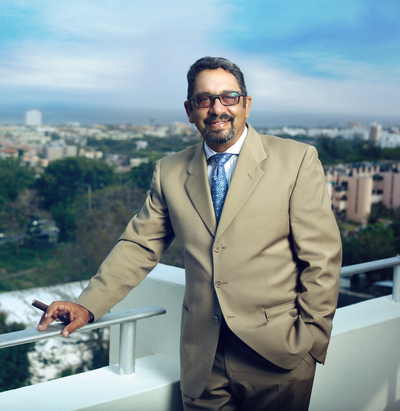 How personally connected are you to the team-building process of your company?
"As a sales organization in the Caribbean and Mexico we have tremendous issues with hiring and maintaining staff. Turnover is close to 65% a year. This poses an immense challenge. In sales, you need the right balance of Sales and Marketing professionals. If you have a good marketing team, the sales room fills up with high quality prospects, but if the sales team does not produce you end up losing the marketing team."
"I try to participate actively in assuring that the balance can be maintained by working on the composition of teams. For that, I have to know the players and try to develop a personal relationship with everyone. Anytime I'm in town there is always a team dinner or lunch, every three months we have a 3-day director's retreat. Each year I have them over at my house for a holiday dinner."
Do you have any hard-fast rules for your selection of new team members?
"I would not say hard-fast rules, as each situation could demand a different solution. Occidental Vacation Club reviews every candidate carefully to find the right fit. When looking for a new team member, what I need the most is to be able to trust them. I try to look for certain values: hard work, honesty and fairness as well as a personality type that is comfortable working with a diverse, multicultural, multilingual and geographically remote staff."
Is there a test of skill sets that influences your hiring?
"What we do tends to pay very well, though it's also very hard. Just think that a great salesman is one that can close a deal 15 to 20% of the time. That human being has to be able to handle rejection by 8 out of every 10 people he sees. That takes a particularly strong type of personality."
"Due to the money, I get a lot of requests to join the sales or marketing team from people outside the industry. My litmus test is very simple. I send them for a week of training in one of the sales rooms. Those that last the whole week are usually able to handle the business. But 80% give up by day three."
Best interview question you use?
"I like to ask: 'Based on what I have explained about the job is and what you have read about our company, how much should you make?' That puts them on the spot to show their self-value and realistic understanding of the position's value."
Can you share a humorous interview story?
"Yes. I placed an ad on LinkedIn for a VP Sales & Marketing. I looked at each of the 296 applicants and sent them a thank you note. One of them was a tour guide in Punta Cana, Dominican Republic. He answered back that even though he has no experience in timeshare sales, has never been a vice-president of anything and is just out of school, I should give him the job because the salary is good and he needed to buy a car!"
What has driven you in building such success?
"I believe a happy person produces more. But a happy person has to be good at the job. I try to make those that work for me and with me better than they were before joining my group. Therefore sometimes the happy person gets there through a little tough love."
Popular in the Community