Being a "hiring guy'" and entrepreneur, for me, has brought one very unexpected gift that continues to drive me ever so happily along my path. It's the people I meet, their vast abilities, their stories and their unique approach to life and the serving of others. I'm compelled to share one that overwhelms me with gratitude that such an organization exists and that I can call a friend the man who dreamed it up.
Neil Moore is Founder and Executive Director of Simply Music, a multi-national music education institution. He is also the creator of the Simply Music Piano methodology. Neil was born in Melbourne, Australia, and began studying piano at the age of 7. He has spent most of his life actively involved in 'playing-based' music learning. His most extensive field of focus has been the training and coaching of piano teachers.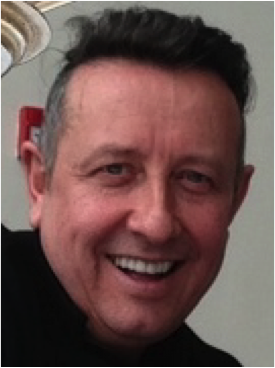 I asked him to share in-depth about his unique approach and newest program that I am so fascinated by.
"Since childhood I've had a highly non-traditional relationship to music education. From the age of 3 or 4, I would hear music and picture shapes and patterns. When I began studying piano my teacher would play the songs I was to learn and I could see those same shapes and patterns unfolding on the keyboard. "
"This pattern/shape relationship to music formed the entire basis of my musicianship. As an adult I discovered that I could communicate my perspective in a way that allowed others to see music as I do, and, in doing so, could transform the speed and ease of their being able to learn how to play. "
What is this special project all about?
"We're calling it the Simply Music Gateway program. It's the development and production of an adaptive piano curriculum. It's the first of its kind, designed specifically for children with significant learning differences, including those on the Autism spectrum. Our commitment with this project is to complete its development and then give the program away, absolutely free, to every family in the world who has a child with special needs."

Wow. What was spark that caused this to come about?
"In 1996, I had an opportunity to teach music to a child with special needs - he was blind. The traditional approach to teaching music reading was not an option, so I began to teach him by enabling him 'feel' shapes and patterns on the keyboard. The approach was extremely successful, so much so that he was able to teach this same approach to his 4-year-old sister (who was also blind), and she was able to learn how to play as a result. I recognized at that time that my approach had application to music education as a whole, and subsequently I began developing an entire music education curriculum around this approach."
"Over the last 20 years, we have grown into a multimillion-dollar, multi-national institution. Over the last 4 years I have funded the development of numerous other music education programs for niche populations - early childhood music education programs, from birth to 5 years of age, as well as piano improvisation programs for 4 to 6 years olds."
Impressive, but In my book The Naked Interview: Hiring Without Regret I implore business owners to use diligence, not just in the selection of employees but with even more vigor with regards to partners. That leap is like a marriage and is forever, or a messy end!
And you took on a partner in this new activity?
"Yes, in 2012 was approached by Karen Nisenson who had Bachelor's and Master's degrees from The Julliard School of music. She also has a degree in Music Therapy from NYU. Karen has devoted the last several decades of her life successfully developing music education programs, as a form of therapy, for children with extreme learning differences and special needs, including those across the entire Autism spectrum. "
"Karen had an opportunity to see her students progress through her program, and transition into the Simply Music Piano program. She approach me and talked about wanting to find the right partner to bring her program to life and make in available on a broader scale."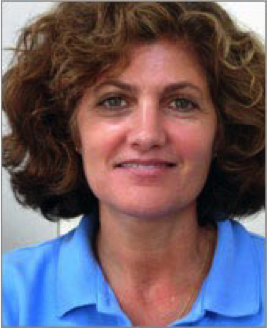 He obviously did a thorough due-diligence and found a perfect fit for collaboration. Call me thoroughly impressed.
"We decided that it would be an incredible contribution if we could call on the assistance of the public, complete the development of the program, and then give it away, entirely free of charge, to every family in the world who has a child with special needs. As such, we've launched an Indiegogo campaign."
Is there a compelling story (pertaining to results) that just has to be told?
"Jules Harrison is a 13-year-old boy. He was diagnosed with autism at the age of three. As he grew older he demonstrated significant behavioral differences, extreme learning differences, and was nonverbal. Some years ago Jules began as a student/patient of Karen Nisenson. At first, his behavior was extremely erratic and unfocused, typical of children with significant learning differences. Slowly but surely his attention span increased, his finger control developed, his focus expanded and Jules was able to do to connect with his natural musicality."
"Now, Jules is playing an impressive and vast repertoire of contemporary, classical and blues piano. He is more focused, communicative and responsive. He clearly demonstrates a love and passion for playing. He uses his innate musicianship to more fully express himself and entertain others, and regularly performs to help raise funds for community charities. Recently he gave a public performance in Times Square, New York City. Jules personifies the possibility of bringing a new opportunity for self-expression and communication through music."
What will be different about the world once we get this done?
"The all-encompassing opportunity is that, never before has music been poised to make such a unique and far-reaching contribution to humanity. As we enter the era of the arrival of a technological tsunami, and humanity faces complexities and challenges associated with living in a world of rapid and constant transformation, music connects us to our humanity, it nourishes our souls, it opens and impacts our self-expression, and it develops a mind more capable of dealing with the type of improvisational thinking that is crucial to our ability to successfully navigate our way through such an unpredictable future."
"The opportunity here is to equip all of our children, including those special needs, and including those without financial means, with the ability to connect to their voice, their musicality, their humanity and their self-expression."
Our commitment with this project is to complete its development and then give the program away, absolutely free, to every family in the world who has a child with special needs."
How can someone contribute?
"One way that people can contribute is too visit the Indiegogo page and contribute to the campaign itself."
"Another way would be to help us make as many people as possible aware of this endeavor. It is highly unusual for a for-profit company to take on a project, requiring such a significant investment of resources (both personal and financial) and then give it away for free."
Please support the arts, my friends, to help create a better world.
REAL LIFE. REAL NEWS. REAL VOICES.
Help us tell more of the stories that matter from voices that too often remain unheard.