Tim Hill is the Publisher at Dove Medical Press and has a staff of 30 publishing professionals based in the Auckland, New Zealand editorial offices. They publish some 130 journals in the areas of medicine and science.
Tim has been in the publishing of scientific, technical and medical journals for most of the past 45 years. In 2005 Tim, together, with former colleagues from ADIS International established Dove Press with offices in the UK and NZ.
We all wanted to work together once again. We saw that the scientific, technical and medical publishing world was on the verge of changing and wanted to be a part of the new digital changes that were going to happen. Our objective was to maintain or improve the editorial standards that we all knew and thereby marry the new evolving content delivery systems with the best of breed editorial practices.
So, as he's passionate about delivering a high-level of personal service to his clientele, an industry standard, bad habit, had to be broken.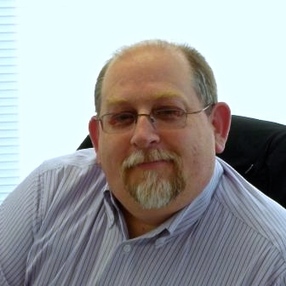 "Our competition has invested in expensive automatic computer systems that send out template emails and our authors dislike these. We have always believed that people do business with other people, not companies."
"Accordingly all our staff are customer-facing and all are courteous, respectful, even a little formal but our authors greatly appreciate their interactions with us because we are not like the others."
Dove Press also applies this concept in their distribution channels, such as a Pinterest profile sharing their scope of knowledge.
"We have always believed that people do business with other people, not companies."

I asked Tim about hiring from his view.
How important is it for you to be involved in the process of hiring new staff?

"Vitally important. Every one of our personnel is customer facing and we can't afford to have someone who doesn't identify with our ethos in dealing with our clients."
How closely are you involved in the hiring process?

"I sit in on all panel interviews that we run. Our company is small enough that I can still do that. I think that hiring good staff is of fundamental importance to our business."
Does your company have any critical criteria that are sought-out in your selection of team members?

"We don't like mediocrity or people who want to work for us because it is 'close to home,' for example. Intelligence and attitude is everything. Skills can be taught."
Best interview question you have used?

"Tell me about the worst co-worker you have ever had and what made them so bad?"
"Then you listen to what they say, how they express themselves and whether there may be ongoing problems."
Can you recall an amusing interview story?

"Our company is named Dove Press and a few years ago we had a woman interview to join our Administration team. The interview began with her asking if she would be able to receive staff discount after a qualifying period? We were a little puzzled, as we publish scientific and technical research papers. It turned out that the applicant was a little confused and thought that she was being interviewed by the Dove brand of soaps, cosmetics etc."
The truth is funnier than fiction. I told him he should Tweet this from his handle Dove Press!
What's a key lesson for building a successful business?

He smartly says it starts with "The sure and certain knowledge that there is no 100 percent foolproof way of recruiting. Every time that we do it we have the opportunity to learn and improve." I agree, applaud and predict Dove Press's continued expansion and success!
In conversation, as a fellow entrepreneur, Tim remarked that he has a habit of "Sleeping on good ideas. Those ideas that seem fantastic and must do's are better left a s day or so. Amazing how you see things differently a day or so later."
This is pretty spot-on, supporting a Truth from my Ten Truths for Hiring the right person the first time and every time, in my book The Naked Interview: Hiring Without Regret. Truth Ten - Selecting and Hiring Should Be Easy.
In reality, the person accepting the job is much more nervous about "the hire" than you are. You are in control; therefore, selecting and hiring should be easy and straightforward. Multiple interviews, tests and your comfort level will narrow down the candidates so you're able to select the right person for the job. Decide on the best-suited candidate by using the tools at your disposal. Otherwise, as well stated by Tim, Sleep on it!
Related
Popular in the Community