WASHINGTON -- A bipartisan group of lawmakers introduced legislation Thursday that prohibits federal agencies and contractors from asking about the criminal history of a job applicant until after a conditional offer is made. The bill is part of a wider effort to give Americans released from prison a better shot at re-entering society.
The Fair Chance Act echoes growing nationwide support to "ban the box," where applicants must check on an application whether they have a criminal record. At least 70 million Americans qualify to some degree.
The idea behind the movement is that employers should consider an applicant's merits without the stigma of a conviction. At least 18 states have already taken action on the issue and a number of private companies, including Walmart and Koch Industries Inc., have voluntarily joined the movement.
The legislative effort is led by Sens. Cory Booker (D-N.J.) and Ron Johnson (R-Wis.) in the Senate and Reps. Elijah Cummings (D-Md.) and Darrell Issa (R-Calif.) in the House.
"Once you get that criminal history, it's like a life sentence," Cummings said at a press conference Thursday. He cited the statistic that men who report convictions are 50 percent less likely to receive a callback or job offer, with the rate being even higher for African-American men.
The bill bars federal agencies from asking about a person's criminal history before a conditional job offer is made, with some exceptions, such as for law enforcement. Agencies would be prohibited from asking people bidding for government contracts to disclose their criminal records in advance of an award decision. Government contractors would, in turn, be subject to similar requirements.
According to the National Employment Law Project, the Office of Personnel Management encourages federal agencies to wait until the end of the hiring process before considering a criminal record, but the reality is that agencies have "broad discretion" in their practices with "limited accountability and transparency."
Ruthie Epstein, a legislative policy analyst at the American Civil Liberties Union, said the bill would create "an enduring model for hiring practices across the country" and "transform the way employers conduct hiring for people with records." Her organization urged President Barack Obama to adopt fair chance hiring practices, and she said the bill indicates that the president "has the political space to match his rhetoric with action."
Cummings told The Huffington Post that Obama could take executive action on this issue and "will probably," but the lawmakers want to make sure they codify these kinds of policies.
At the press conference in support of the bill, Issa quoted former President Ronald Reagan -- who is often blamed for skyrocketing incarceration rates -- as saying, "The best social program is a job."
"There will be people who say, 'Well, can we take this chance?'" Issa added. Given how many Americans have a criminal record, he said, "We have to take a chance."
Booker said, "Job applicants deserve to be assessed on their skills and qualifications and merits, not their worst mistakes."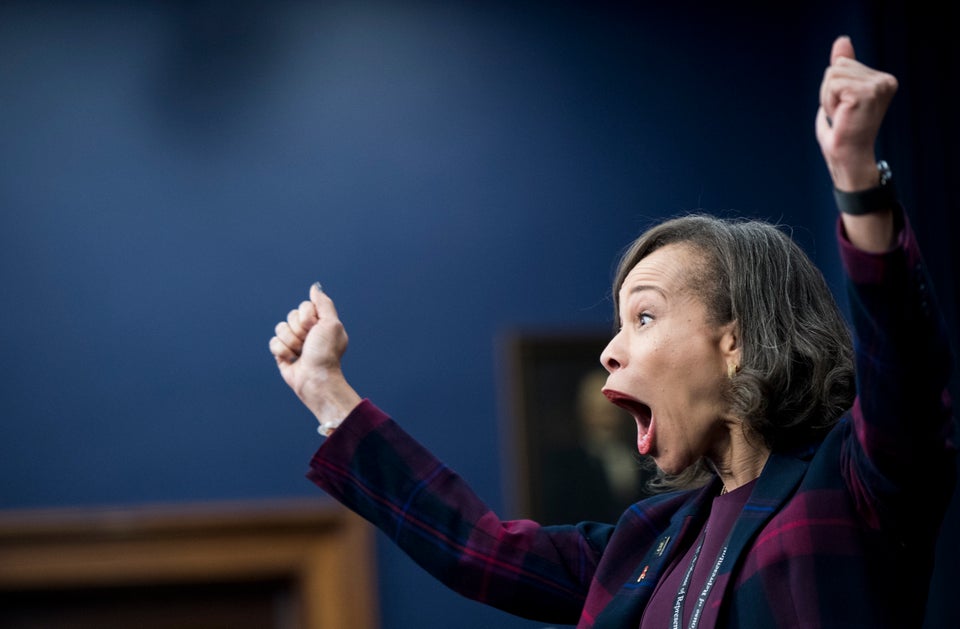 Scenes From 114th Congress And Capitol Hill
Popular in the Community