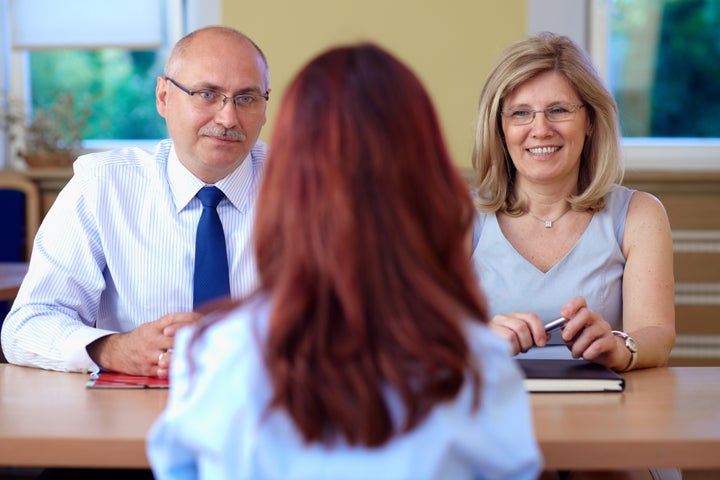 When bad hires happen to good companies, it can often be an expensive mistake. This wisdom is backed up by a recent survey by CareerBuilder where a whopping 69 percent of employers admitted to being adversely affected by a bad hiring decision this year. This means more than half of employers made bad hiring decisions in 2012 costing their companies time, productivity, and money.
A bad hire certainly isn't cheap. In fact, 41 percent of employers said a bad hiring decision cost them upwards of $25,000. It can get even more expensive, however, as one-fourth of employers pegged the cost of a bad hire at more than $50,000. With a tough economy, no company can really afford to lose so much money on one bad decision.
So why do companies make bad hiring decisions and how can you improve your process so you bring only the best talent onboard? We'll look at some of the most common reasons for a bad hire according to this recent survey and break down how companies can prepare to avoid these hiring missteps:
Rushing the Process
The Problem: You have an important position and you know you need it filled. This rush to get someone into the cubicle or corner office, however, is the number one reason employers make bad hiring decisions. In fact, 43 percent of responding employers blamed their bad hire on rushing through the process. In the mad dash to get the right talent into your workplace, you might just be missing the warning signs that your top candidate is actually not as great as they appear.
The Solution: Stop and smell the roses, or in this case take a moment to connect with candidates. Yes, it's important to get essential positions filled quickly. But what's the use of filling the position if you only have to rehire again soon? Instead, take your time in the hiring process and really focus in on each candidate you chose to interview, whether you're talking to them in person or through online video.
Before talking to any candidates, make a list of the skills and qualifications the position requires as well as the important cultural fit questions you'll need to ask. Don't hire a highly skilled candidate who will hate your company culture and stay clear of charmers without the skills necessary to jump in and hit the ground running.
Too Little Candidate Information
The Problem: Just how much do you really know about your future employee? If you don't know enough, you might be about to join the 22 percent of employers who made bad hiring decisions with too little talent information.
This point clearly ties into the previous problem. If your company is rushing to find the best person, you might cut corners in essential places. For instance, 9 percent of employers blamed their bad hires on skipping the reference check before making an offer.
The Solution: It might take some extra time, but doing your homework on a candidate can save you from a bad employee in the long run. Make sure to check out all references and ask about the candidate's prior work history, their strengths, and their weaknesses.
But references aren't your only source of candidate information anymore. The Internet and social media are making it easier than ever before to find out more about a candidate before extending an offer.
This is probably why 92 percent of companies are using social media networks to find candidates. Social media profiles can also sometimes uncover resume fibs or interviewees stretching the truth, which can help you avoid scandals like the ones which befell Yahoo! and the University of Michigan.
No Time
The Problem: Thanks to the economy, companies from lean startups to Fortune 500 giants have been cutting back on departments in order to save money. This means recruiters and hiring managers have less help and yet are sorting through more applications.
In fact, for every open position companies can expect to receive an average of 118 applications. And that might be a restrained estimation. A recent GE job opening netted the company more than 10,000 applications! With a smaller department, going through so many resumes can be daunting at best and impossible at worst.
The Solution: You won't be able to get through 10,000 resumes, but perhaps getting a more personal feel for a candidate earlier in the process is a good way to sort through your applicants without missing great talent.
Video resumes can be a great way to see candidate's personality and communication skills right from the beginning of the process. If you watch a few seconds of the video resume and know the candidate is a bad fit, you've saved yourself wasted time talking with a good on paper but bad in person applicant.
You can also encourage candidates to send along additional materials like social media profiles, personal webpages and blogs, and work portfolios. The key is to get to know as much about the candidate as quickly as possible.
It can be a challenge to avoid a bad hire, but one your company should take very seriously. You don't want to end up losing money or hurting your company culture because you hired an employee who just doesn't fit. Instead really focus on the hiring process and getting to know the candidate as much as you possibly can, so there are no surprises when your superstar candidate shows up in the office.
What are some ways you can avoid a bad hire? Share in the comments!
Josh Tolan is the CEO of Spark Hire, a video powered hiring network that connects job seekers and employers through video resumes and online interviews. Connect with him and Spark Hire on Facebook and Twitter.
Popular in the Community