 If all the under-20 medalists are making you feel exceedingly unaccomplished, this man's story might offer a glimmer of hope. There could still be time to make it to the Olympics!
Meet Hiroshi Hoketsu of Japan, who will compete in the individual dressage for Japan's equestrian team this summer. At 71 years old, Hoketsu is not just the oldest athlete to compete at London 2012; he's the oldest Olympian in the last 92 years. According to the Christian Science Monitor, he will compete against athletes 30 to 40 years younger than he is in the Summer Games.
Hoketsu's road to the Olympics was not an easy one. Last week he told Yahoo! News about the sacrifices he made to make it to the Games, including spending time away from his family.
"I have not seen my wife, Motoko, for more than a year," Hoketsu said.
Given his age, Hoketsu's sprightliness may seem, well, Olympian, yet he remains modest. "People say I'm a miracle," he said, according to The Telegraph. "But I'm just an ordinary old man."
So how does a septuagenarian keep in shape for the Olympics? "My secret is to have a good life, enjoy yourself and do the things that make you happy," Hoketsu told Yahoo! News.
This summer will be Hoketsu's third time competing in the Games, with his Olympics debut way back at the 1964 Tokyo Olympics.
Check out photos of Hoketsu and his horse, Whisper, below.
Related
Before You Go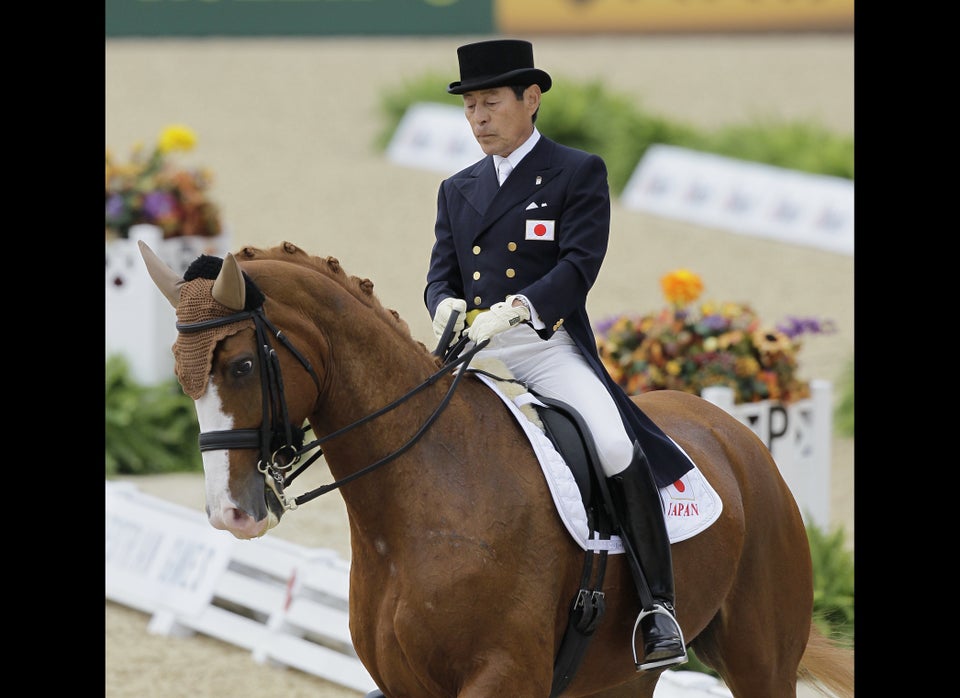 Hiroshi Hoketsu
Popular in the Community