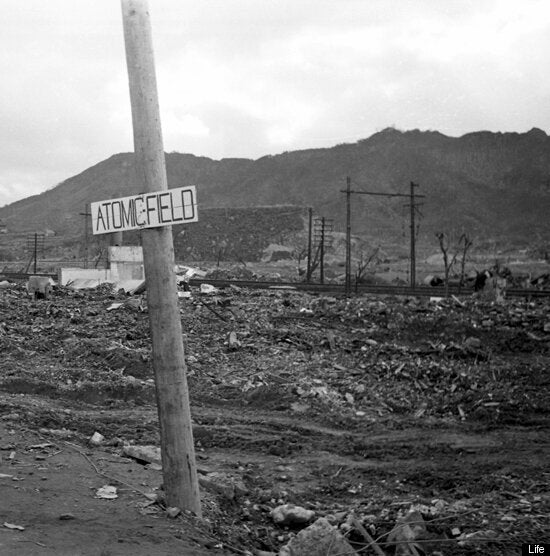 Today marks the 65th anniversary of America's atomic bombing of Hiroshima, Japan during World War II. And for the first time ever, a U.S. representative participated in the annual commemoration.
Some details about the memorial, via the AP:
The site of the world's first A-bomb attack echoed with the choirs of schoolchildren and the solemn ringing of bells Friday as Hiroshima marked its biggest memorial yet. At 8:15 a.m. -- the time the bomb dropped, incinerating most of the city -- a moment of silence was observed.

Hiroshima's mayor welcomed Washington's decision to send U.S. Ambassador John Roos to Friday's commemoration, which began with an offering of water to the 140,000 who died in the first of two nuclear bombings that prompted Japan's surrender in World War II.
On August 9, 1945, three days after Hiroshima, the U.S. bombed Nagasaki, killing around 80,000 people. Japan surrendered a week later, on August 15, thereby ending WWII.
To commemorate the anniversary, LIFE.com has released some stunning never before seen photographs of those cities in the wake of the bombs being dropped. You can preview a small sample of the photos below.
And be sure to check out the amazing full gallery from LIFE.com here.
Photos and captions courtesy of LIFE.com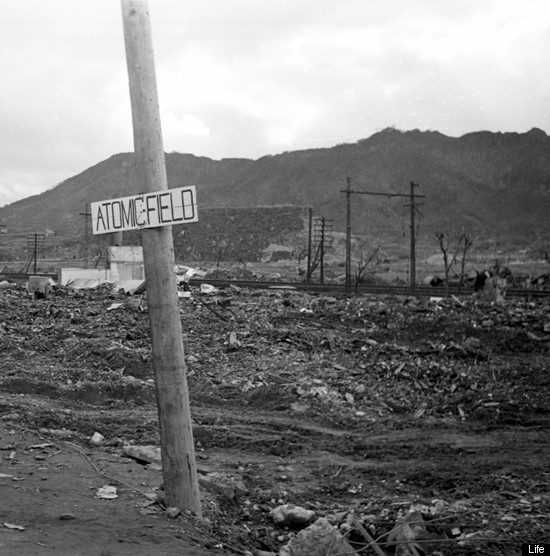 Nagasaki, photographed by Alfred Eisensatedt.
Nagasaki, 1945, a few months after the bombing, photographed by Alfred Eisenstaedt.
Related
Popular in the Community