North Korea accused the U.S. on Thursday of trying to start a nuclear war and threatened to launch a pre-emptive nuclear strike against America. Although military experts were quick to assure that Pyongyang does not have the military capacity to inflict much harm on the U.S., the Hermit Kingdom continued to up its rhetoric. "When we shell (the missiles), Washington, which is the stronghold of evils, .... will be engulfed in a sea of fire," Army Gen. Kang Pyo Yong told the crowd at a rally in the capital on Thursday, according to the Associated Press.
As Pyongyang toughens its stance, LIFE Magazine looks back at the only nuclear attacks in history. On Aug. 6, 1945, a U.S. plane dropped an atomic bomb on the Japanese city of Hiroshima. Three days later, a second bomb hit the city of Nagasaki. More than 120,000 people were immediately killed.
Photographer Carl Mydans traveled to Japan for LIFE Magazine two years after the bombs and discovered a country recovering from the harrowing attacks. "They want peace, and they want to play a part in that peace," Lt. Col. Thomas Cloward told LIFE about the Japanese at the time.
A population reduced from 250,000 to 175,000 in one blinding flash had slowly grown back to 210,000. Of 60,000 houses destroyed 23,000 have been rebuilt. Stores with Western names have opened shop. There is a drive on to get tourist trade and a movement to package and export bits of fused rubble to the rest of the world.
Take a look at some of Mydan's photos in the slideshow below, or visit LIFE.com for more unique photos from Hiroshima and Nagasaki.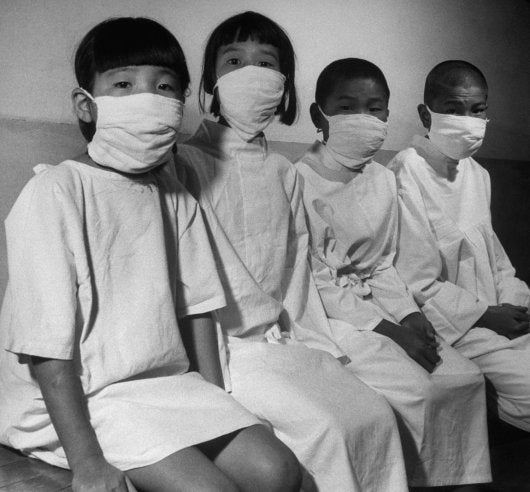 After The Bomb
Support HuffPost
The Stakes Have Never Been Higher
Related
Popular in the Community