WASHINGTON -- White House officials assured disappointed and frustrated Latino lawmakers on Thursday that President Barack Obama intends to take executive action on immigration before the end of the year, despite having already delayed that action twice.
In a meeting with White House Chief of Staff Denis McDonough and top domestic policy adviser Cecilia Muñoz at the Capitol, Congressional Hispanic Caucus members did "some serious venting," in the words of Rep. Raúl Grijalva (D-Ariz.), over the president's decision to push back the long-promised executive action until after the election.
Members of the Hispanic Caucus have been pressing Obama to act on deportations for years, and he told them in March he had ordered a review of what he could do within the confines of the law. But that review was stalled in the hope that House Republicans would take up immigration reform. When the review was restarted, the White House promised action by the end of the summer -- only to delay again after urging from Democratic senators and political operatives.
After Thursday's meeting, Latino lawmakers said they had been told to expect Obama to make a move on immigration "by the holiday season."
McDonough told reporters after the meeting that action would come by the end of the calendar year, as White House officials have said before. Administration officials have also argued that the delay could improve the chances of immigration reform moving forward in Congress.
"The president understands the depth of the broken immigration system that we have, and he's bound and determined to make sure that we fix it," McDonough told reporters on Thursday. "So we're going to fix it, and we'll do it before the end of the year."
Hispanic Caucus members said they still believe Obama should act sooner. In the meantime, they said, they want more communication with the White House to ensure their ideas are being heard.
Grijalva, who had issued a scathing statement after the White House announced the latest delay, said he told McDonough he needs "constant reassurance" that Obama won't put off executive action again.
"It's not skeptical, it's realistic," Grijalva said. "Like I said, I need constant reassurance. It's not a question of trust, it's about verification."
Rep. Luis Gutierrez (D-Ill.), who has also been vocal in his criticism of the delay, told reporters after the meeting that there was no shouting, but lawmakers were firm in their demand that the president do something.
"I believe in Barack Obama. Yes, he's disappointed us. Yes, he's let us down -- but I believe in him," Gutierrez said. "And I still believe in him today, and I want him to be successful. And I know that I need to engage him as a friend and as an ally of our community and tell him, 'Get it done. No excuses.'"
Before You Go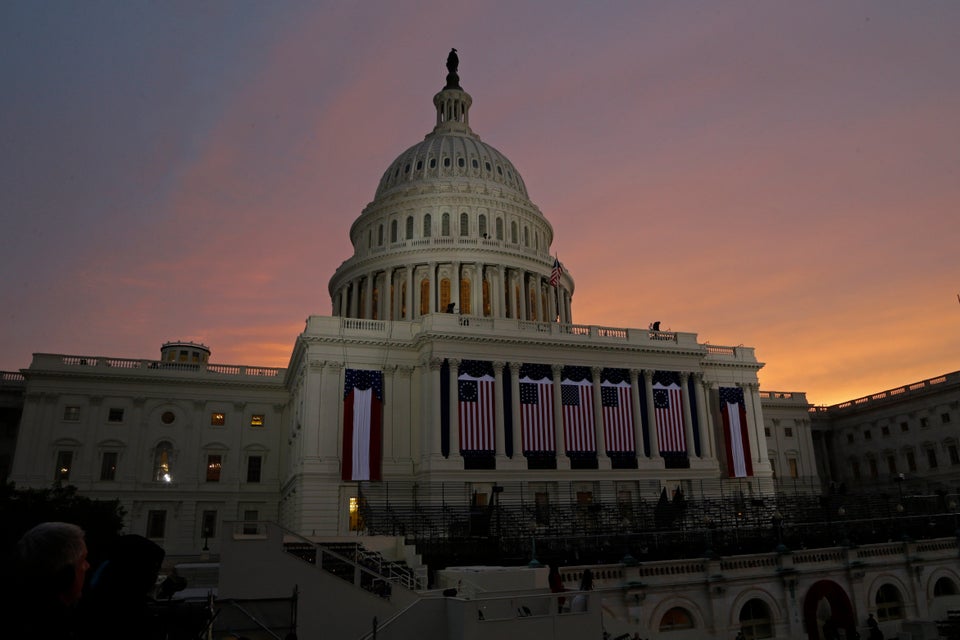 U.S. Capitol Photos
Popular in the Community