PHILADELPHIA ― Since getting out of Cleveland, Univision is suddenly getting its calls returned.
"It's night and day," Lourdes Torres, senior vice president politics and special projects for Univision News, said of the shift from the Republican National Convention to the Democratic event now underway in Pennsylvania.
During the GOP convention in Ohio last week, Torres said, Univision wasn't able to secure interviews with top convention speakers. Its attempts to reach the Donald Trump campaign went into a "black hole." By comparison, Torres said, Univision executives met privately Monday with a top Hillary Clinton official, and campaign manager Robby Mook has been interviewed on the network.
Univision and Telemundo also landed the first solo interviews with Sen. Tim Kaine (D-Va.), Clinton's running mate. Both interviews were conducted in Spanish and aired as the convention kicked off Monday.
It's up for debate whether Kaine's fluency alone will influence Latino voters. But the Clinton campaign signaled through Monday's bookings that it considers Spanish-language television a priority. The Atlantic even wondered last week if Univision could swing the presidential election, given its deep reach into the Hispanic community.
Some Republicans have been wary of Univision because of its owner's ties to the Clintons, and because its editorial positions on immigration are often at odds with the GOP's. But Republicans have made inroads on the network, including Republican nominee Mitt Romney, who participated in a town hall event in 2012. The relationship between Univision and the top of the Republican ticket this time has been far more fraught.
Trump sued Univision last year after the company severed its partnership with his Miss Universe pageant, following his description of Mexican immigrants as "rapists" and drug dealers. Trump later kicked star Univision anchor Jorge Ramos out of a press conference (an ejection Ramos discussed Tuesday at an event in Philadelphia). Both Univision and Fusion, its millennial-focused, English-language sibling, are among nearly a dozen outlets to which the Trump campaign has refused press credentials.
Univision noted the lack of responsiveness from the Trump campaign in a story last week about how the real estate mogul is the first Republican candidate in 20 years without staff dedicated to Hispanic media outreach.
A Trump campaign official declined to comment on Hispanic media outreach.
The Clinton campaign, by comparison, has a small army in Philadelphia. Jorge Silva, the campaign's director of Hispanic media, said there are about two dozen people doing interviews in Spanish and translating speeches. The campaign also plans to hold a Hispanic media briefing Wednesday featuring Mook.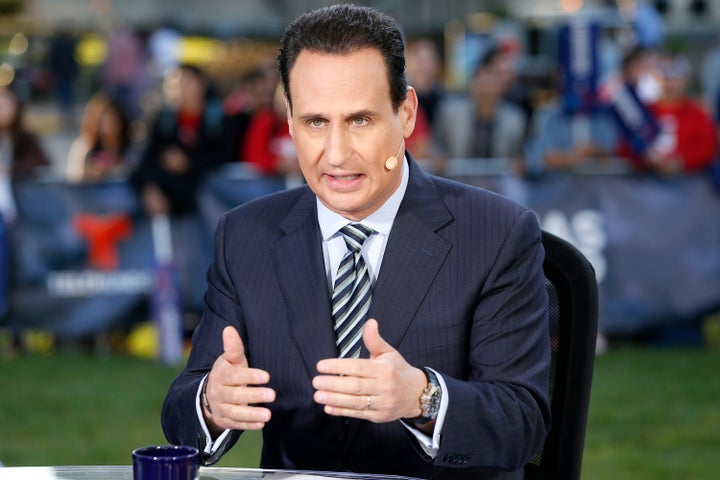 José Díaz-Balart, a top anchor at NBC Universal-owned Telemundo, as well as NBC and MSNBC, didn't speak in as stark terms as his colleagues at Univision. But he acknowledged that the Trump campaign "has been a little more difficult" than Clinton's team.
Díaz-Balart interviewed Trump on June 25, 2015, and asked him about his inflammatory comments about Mexican immigrants and his pledge to build a wall between the United States and Mexico. The next month, Trump batted down Díaz-Balart's question about his immigration comments at a border event in Laredo, Texas. "You're finished," Trump said.
"That was the last time I've had access to him," Díaz-Balart said.
Still, Díaz-Balart drew a distinction between the level of engagement from the Trump campaign and that from the Republican National Committee. The latter, he said, has provided access and surrogates, similar to the DNC. Torres, too, described Helen Aguirre Ferré, the RNC's head of Hispanic media relations, as "the ultimate professional."
Aguirre Ferré, a former journalist and Univision political analyst, took over the role last month after Ruth Guerra reportedly left because of discomfort with Trump's hardline views.
In an email, Aguirre Ferré said the RNC held daily press briefings in English and Spanish and noted that communications director Sean Spicer did an interview with Ramos on Fusion. "I myself did a minimum of six to ten interviews a day in addition to the press briefings," she wrote.
Aguirre Ferré took issue with Univision's frustration about lack of access to major speakers. She wrote that "the other 15,000 reporters who attended the Cleveland convention" also wanted interviews with Trump, his daughter Ivanka, and other high-profile draws like House Speaker Paul Ryan, Dr. Ben Carson, New Jersey Gov. Chris Christie and Texas Sen. Ted Cruz. She further noted that Univision passed on an opportunity to interview Florida Gov. Rick Scott.
Torres, in response, noted that Scott wasn't of interest to Univision in Cleveland because the network's local Miami station had already secured an interview with him. While Aguirre Ferré "is batting as hard as she can for Latinos," Torres told The Huffington Post by email, "please note that the RNC is NOT the campaign."
Díaz-Balart declined to speculate as to whether Trump would appear again on Telemundo this cycle. He said it's been helpful getting Republican surrogates on the air over the past year, but noted that even so, "you eventually want to reach the person running the campaign."