Torrential rains are continuing to wreak havoc on already flooded parts of southeast Texas as one major river has swelled to levels not seen in more than 100 years.
Flash flood warnings have been issued in most parts of the state — including Dallas, Fort Worth, Austin, San Antonio and Houston — as a slow-moving storm system continues to soak the area, potentially into the weekend.
"The thing that has been unusual about this, the past few weeks, is the amount of rain that we've seen," Melissa Huffman, a meteorologist with Houston's National Weather Service, told The Huffington Post on Thursday. "We've basically had, for lack of a better word, a very juicy atmosphere … which has been producing a lot of rain in a very short period of time."
The region has seen three major rainfall events recently: in mid-April, over Memorial Day weekend and during this week. In some parts of the state, specifically Washington County, 20 inches have fallen in one day, Huffman said.
"That's a ton of rain," she emphasized. "The airport, which is one of the observation sights in this county, also saw 16.2 inches. That shattered their previous one-day record."
Huffman pointed to the area's proximity to the Gulf of Mexico and even the Pacific Ocean for the reason behind much of the moisture. It creates what she described as a "very favorable environment for some very heavy rain."
Ordinarily the rainwater would drain out into the Gulf through rivers but with such an unusual overload, it's washed into neighborhoods, highways and other urbanized areas.
For most parts of the state, it's proved to be a disaster.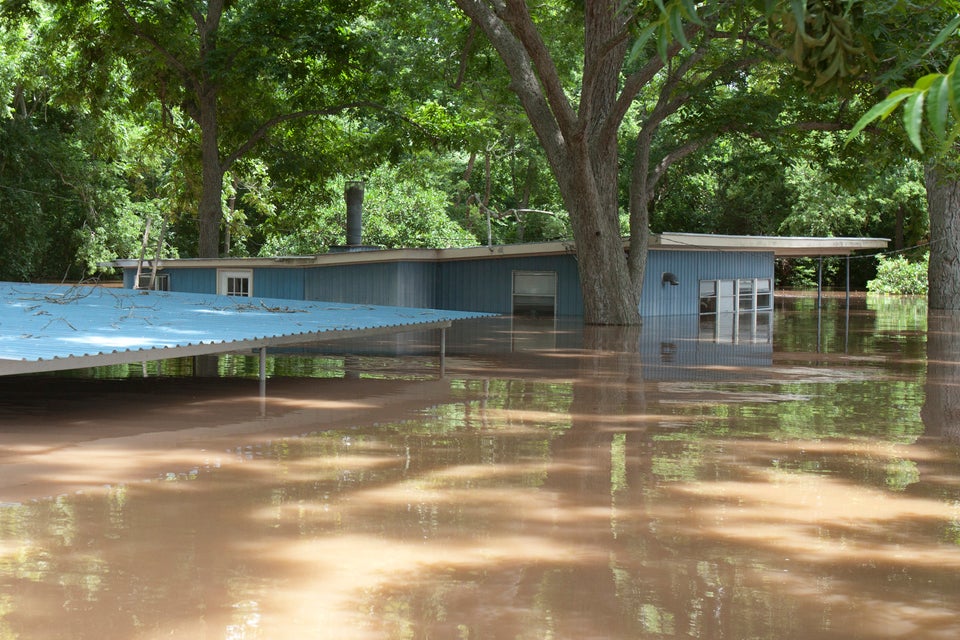 Texas Hit With Fresh Round Of Rain, Flash Floods
Over the past week, a half-dozen people have been killed in water-related incidents, thousands have been evacuated and hundreds of buildings have been damaged. Hundreds of high-water rescues have also taken place.
Those recent fatalities are in addition to the eight people killed from floodwaters in the area just weeks before.
On Wednesday, Texas Gov. Greg Abbott (R) declared a state of disaster in 31 Texas counties.
"It's scary, we have never had anything like this before," said Mary Hernandez, who lives southwest of Houston in Richmond.
Hernandez's neighborhood was just one of several areas ordered to evacuate as the nearby Brazos River rose to levels not seen in more than a century, authorities say.
"It hasn't been this high since 1913," said Maj. Chad Norvell with the Fort Bend County Sheriff's Office. "Nobody really had an idea of what it would do. It is filling areas where we didn't expect, and some that we did."
"The population has exploded here in the last 10 years, much of it settling north and west of the city," he told Weather.com. "What was once farm or wetlands is now pavement and suburbia. Thus, there is less barren land to suck up the rain now, and that further exacerbates flooding."
Residents have taken to social media to share photos of the deluge, as well as to express their exhaustion -- some in comical ways.
Reuters contributed reporting to this article.
Related
Before You Go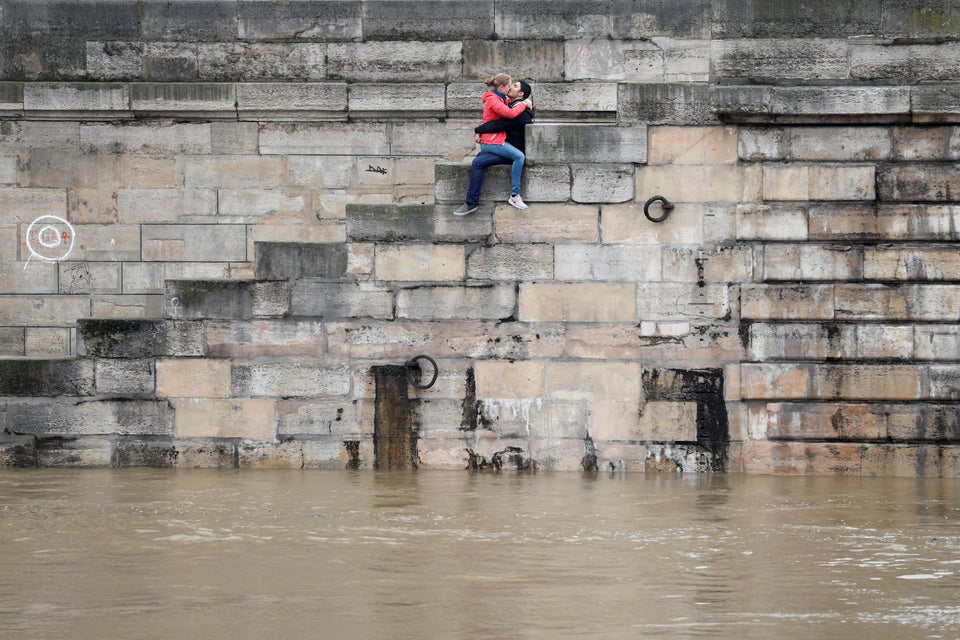 Paris Flooding
Popular in the Community