Imagine: After a trying day of being genteel, you collapse in an oaken chair at your English countryside home sometime in the 1700s for a nice, warm snack -- fish custard! Yum!
According to Alyssa Connell and Marissa Nicosia, however, "yum" is decidedly NOT a reaction elicited by the dish they say resembled more of a fishy bar cookie. (Goodbye, appetite.) They'd know, of course, as the founders of Cooking in the Archives, a blog devoted to testing out early modern recipes in a present-day kitchen. Both are English literature instructors with an at-times masochistic interest in historical oddities.
Luckily for everyone, most of the recipes Connell and Nicosia have unearthed from the University of Pennsylvania's special collections library haven't been as stomach-churning. And the recipe books and manuscripts, Nicosia told The Huffington Post, actually represent a "rare written archive of female knowledge."
"The current consensus among scholars," she explained, "is that manuscript recipe books were household books ... largely managed by women and their servants or helpers."
Men also wrote and prepared recipes, such as the one for Shrewsbury Cakes -- a kind of snickerdoodle cookie -- which a male student jotted down in a culinary class taught by the esteemed pastry chef Edward Kidder. But the majority contain women's knowledge of food and medicinal treatments.
Delving into the volumes, Connell and Nicosia found that people in the early modern period seemed especially interested in getting the most bang for their buck. Food was expensive, so people cooked in bulk and preserved whatever they could. That emphasis, Nicosia explains, leads them to believe the manuscripts represent common practices that all social classes "lived and ate by." The pair hopes modern-day chefs and historians alike will try the recipes for themselves and show off the (hopefully delicious) results.
As for us, we'd especially like to try some of that "Maccarony Cheese." Made with eggs, sherry and whatever cheese you've got, the dish calls for browning by "salamander." Turns out that's just an old-fashioned broiler.
Related
Before You Go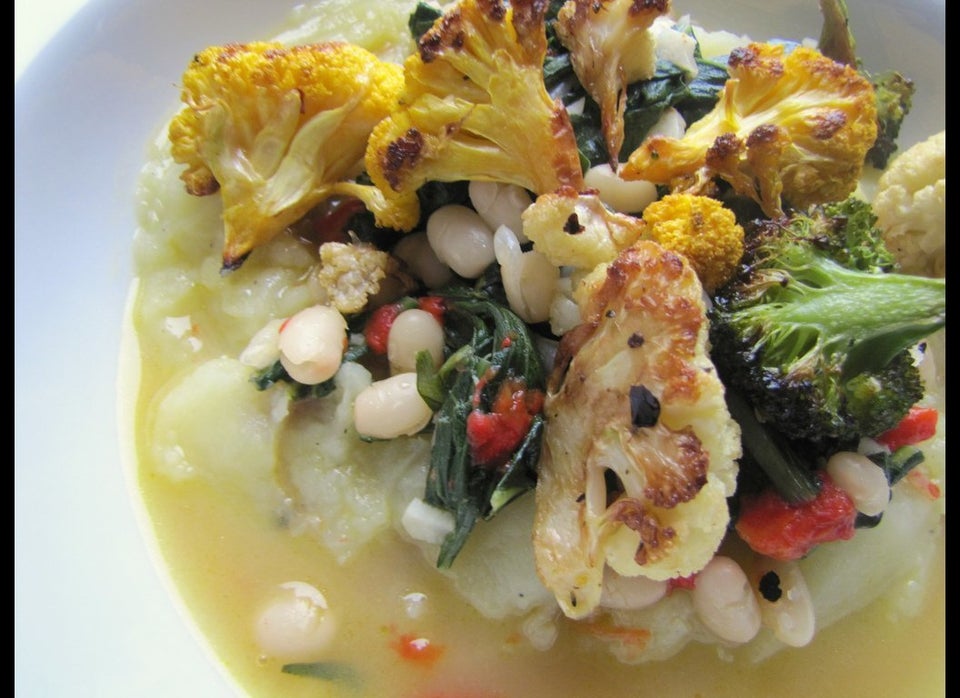 NYC Food Bloggers Favorite Fall Recipes (PHOTOS)