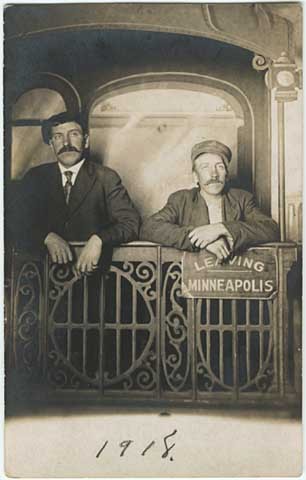 It is the halfway point of November and as you are out at the grocery store, perhaps doing a little early Thanksgiving shopping or just running errands, you become aware of the presence of many more moustaches than usual. At first you attribute it to the recent cold snap, but then you remember Movember and its awareness of men's health issues! The Minnesota Historical Society is highlighting some of the moustachioed men of the past in its photo collection. Perhaps these images can serve as inspiration for grooming as the end of the month nears? The gentlemen above sport matching moustaches that taper slightly in this 1918 photo.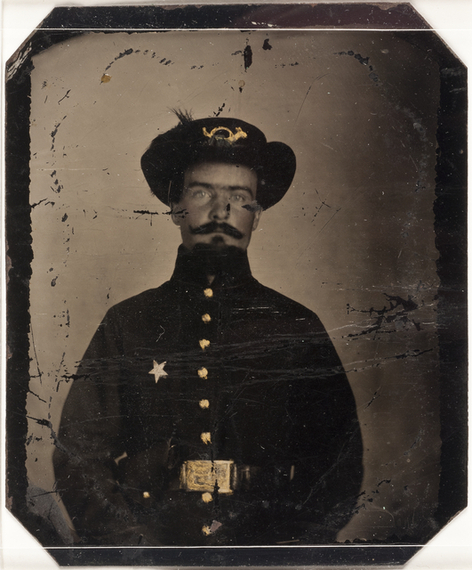 This tintype, circa 1870, features a man in uniform. In addition to his well-groomed moustache, this image is notable for the hand-coloring on the tintype. Gold coloring was often added to jewelry, buttons, and trim, particularly with military uniforms.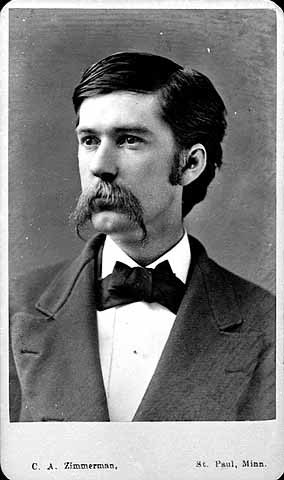 This look, circa 1875, might have required starting earlier than November 1.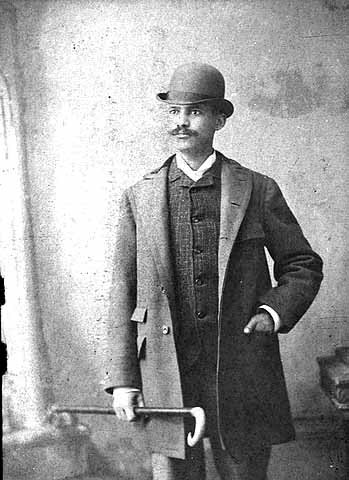 A bowler hat and cane shown in this circa 1890 photograph add a distinguished air to this gentleman's moustache.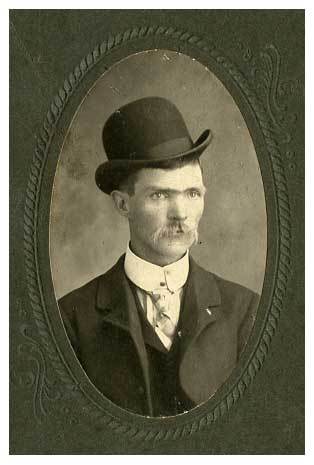 This gentleman is also sporting a bowler hat, but other elements of his clothing are from that time period as well, particularly his detachable collar. His moustache adds to his imposing appearance.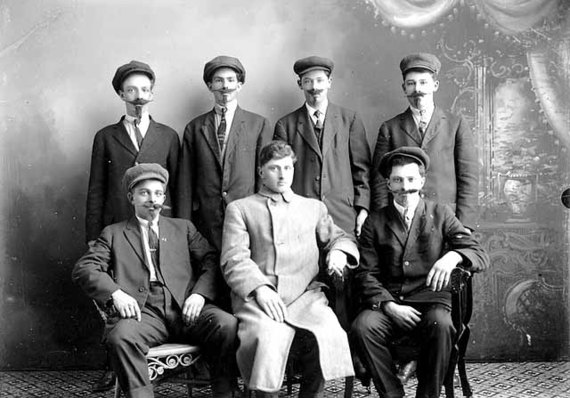 Sometimes growing a moustache is too much of a time commitment. If that is the case, one can take a cue from these young men circa 1915 and apply a fake moustache in a fraction of the time.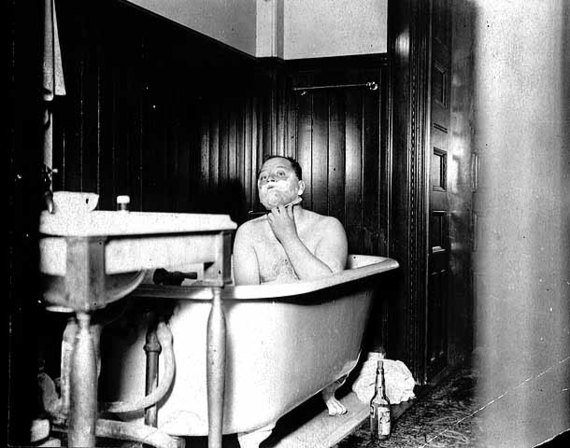 This scene will be replicated in many places on December 1, hopefully with a mirror for safety's sake. This man, circa 1915, was bold enough to try in the bathtub without visual assistance.
To see more historic images from the Collection of the Minnesota Historical Society, please visit Collections Online.