Lene Espersen is the first woman foreign minister in Danish history. This comes ninety-five years after Danish women's suffrage and eighteen years earlier for 46-year-old Espersen than for Hillary Clinton who holds the same office. If the Social Democrats win the next election, Helle Thorning-Schmidt will be Denmark's first woman Prime Minister.
Gender equality of this caliber underscores the so-called "problem" between Europeans and Muslim immigrants. We believe that western feminism has roots in the French Enlightenment while sharia law is irredeemably misogynistic. We're forgetting history, however. Consider Christianity's burning of women. Between 1480 and 1750, an estimated 75,000-100,000 executions occurred. We forget that the 1793 Declaration of the Rights of Man and Citizen categorically excluded women -- a decision that sent feminist Olympe de Gouges to the guillotine -- and that this women-hating attitude continued in France for another 151 years until women were officially given the vote in 1944, by which time many of us who supported Hillary Clinton for President were toddlers.

Many of us believe it is Islam that prevents women from gender equality while forgetting that Christianity was essentially anti-woman and remained so until the late twentieth century. Early theologians such as Tertullian blamed women for human mortality, a dark idea inherited by St. Augustine, Thomas Aquinas and eventually Martin Luther and John Calvin. "You are the devil's gateway," Tertullian wrote in the second century, "you were the first deserter of the divine law. You destroyed God's image, man." Just as this idea justified the mistreatment of women for two thousand years in Christendom, tribal interpretations of sharia law are used today to justify the mistreatment of many Muslim women.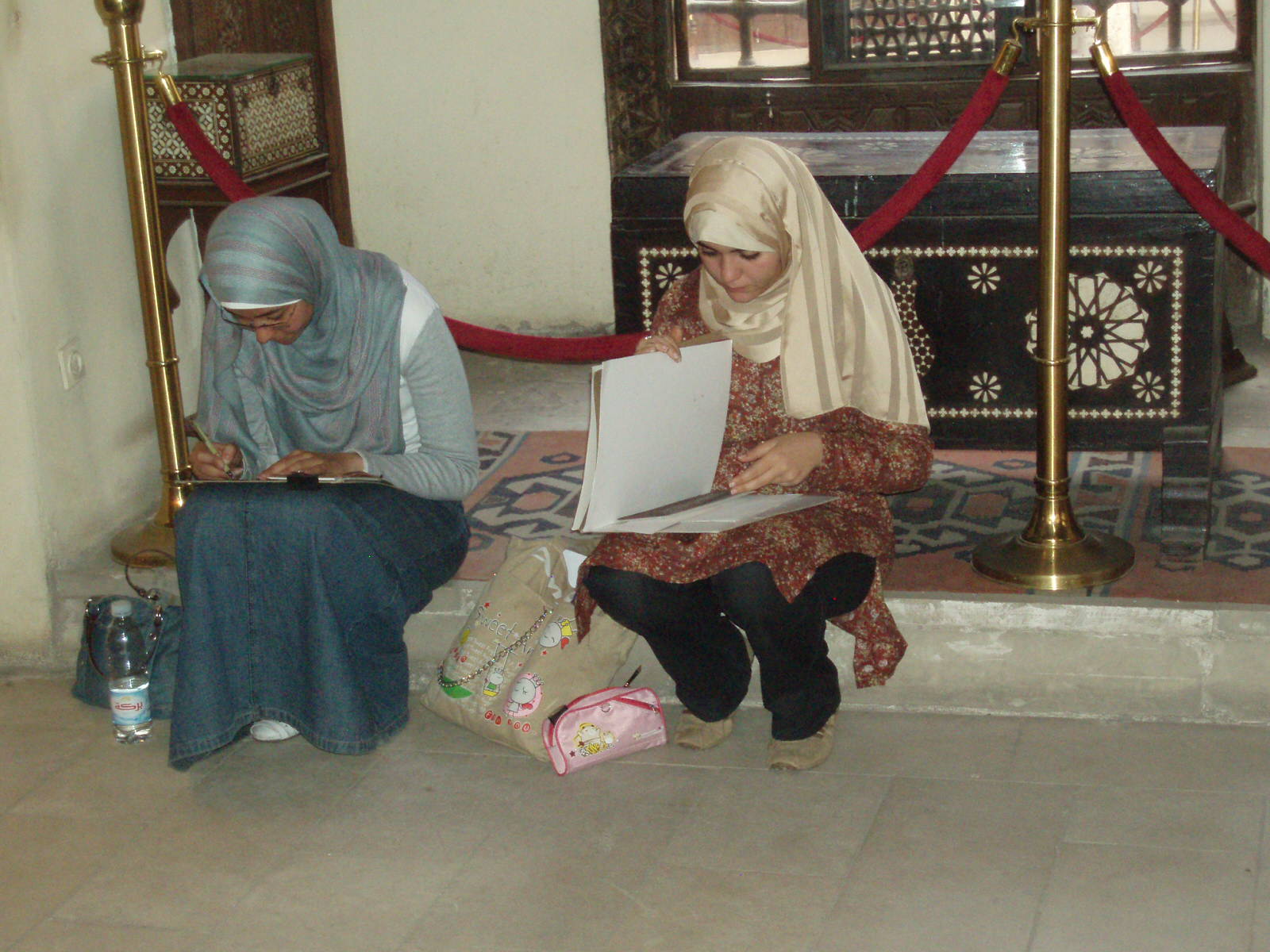 Muslim feminism is alive and well, however. Many prefer to call themselves gender jihadists: thousands of Muslim women who love Islam but hate tribal misogyny. They find inspiration in women such as Amina Wadud who broke with tradition and led Friday prayer and Laleh Bakhtiar whose scholarship challenges sexist interpretations of certain verses in the Qur'an that are used to justify the systematic abuse of women.
British journalist Shelina Zahra Janmohamed loves her religion but questioned the rules when they violated her personal integrity. In Love in a Headscarf, she describes how she came to understand that faith and culture are completely separate. She and her friends wanted to be friends with their husbands; more than that, equal partners. Shelina is now a role model and gives workshops in Doha and interviews in Abu Dhabi. She calls Muslims to task for returning to the era of Jahiliyyah -- the Period of Great Ignorance -- that preceded Islam. Power and economics, she says, were the driving forces behind the un-Islamic practices of the Jahiliyyah. "Muslims must learn from their history to understand that these practices are once again with us, and if we are proud that the advent of Islam eradicated them, then we must honour the promise of Islam and eradicate them again today."
Indian-born, Shahnaz Chinoy of the Muslim Women's Fund reminds us that Mohammad ended female infanticide. Launched at the WISE conference in Kuala Lumpur in July 2009, the MWF is a special project of the Rockefeller Philanthropy Advisors, a financial initiative to empower women educationally and economically.* One focus is the eradication of female genital mutilation in Cairo. WISE is Women's Islamic Initiative in Spirituality and Equality.
As part of WISE's mission statement they declare gender equality to be an intrinsic part of the Islamic faith: "As Muslims, we affirm our conviction that the Muslim woman is worthy of respect and dignity, that as a legal individual, spiritual being, social person, responsible agent, free citizen, and servant of God, she holds fundamentally equal rights to exercise her abilities and talents in all areas of human activity. Furthermore, we insist that these rights are embedded within the Qur'an."
Christian women were victims of misogyny for centuries and have been liberated for less than a hundred years. History matters and now it is Islam's turn. Perhaps there is no better evidence of this than the recent cooperation of women and girls who protested alongside men and boys for an end to Hosni Mubarak's regime. Instead of sexually harassing them, men supported women as they stood side by side for justice and equality. Most observers believe women's rights will be strengthened as a result of the protests and the possible political and social reforms in Egypt and across the Middle East.
Reform is coming. It's time for smug, condescending Western Christians to recognize
this and be there with support.
Related
Popular in the Community