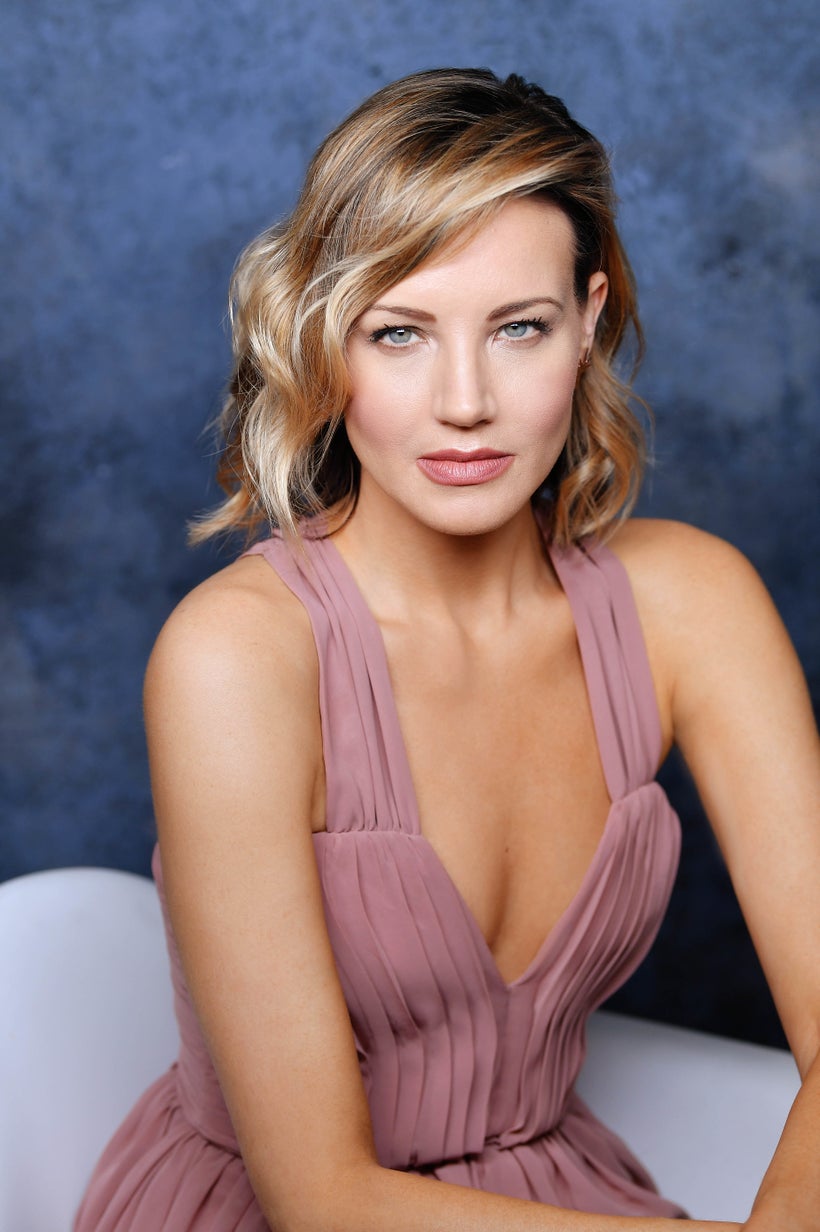 It's official; one actress's name is on everyone lips; Davis, and no- that's not because Ryan Murphy is premiering Feud: Bette And Joan this weekend. No, no- the Davis in question is the very talented Brianne Davis, who is getting tons of attention for her role on HISTORY's critically acclaimed new drama; Six. The series has been a total game-changer for the network, truly "making HISTORY" so to speak as it gives them Emmy worthy scripted material, and the skilled actress is handling the heavy scripts thrown at her with unspeakable intensity.
As Lena, Davis offers far more of a rich story than a cliché supporting woman in war dramas, as they are often times there to help tell trajectory of a man. Instead, she gives a voice to many women all over the world who are left with gut-wrenching worry for their loved ones and husbands as they risk their lives for the country, and what it means to be "married to that job." The talented artist is highly adept at shining a valuable light on these women, and helping tell these stories in a relatable way with great truth- and her touching performance is one of the many reasons why fans tune in to the riveting show week after week. With every line she utters, the Six star shows tremendous understanding of the material- and that is most likely because the project is so close to her.
Having a veteran father who served in Vietnam, and accounting her own time in Afghanistan and Iraq supporting the troops as truly "the best time of her life," the courageous performer speaks from the heart as she says being on Six is a gift. It's certainly no mystery that our veterans have unfortunately not gotten the attention that they deserve- and their families have gotten even less attention, so to be a part of raising visibility for that issue is thrilling to the rising star. And a strong feminist herself with major plans to step further behind the lens, Davis gets the extra special gift of getting to work with the masterful Lesli Linka Glatter, inspiring her to work hard to tell even more important stories for women on screen.
And with the season finale of Six coming up, and the hot show already renewed for a second season, the highly in-demand star muses over what's next. More directing? Perhaps playing a bad-ass assassin? Working with director Sam Mendes again? Davis gushes that all would be a dream. Read for yourself in the interview below;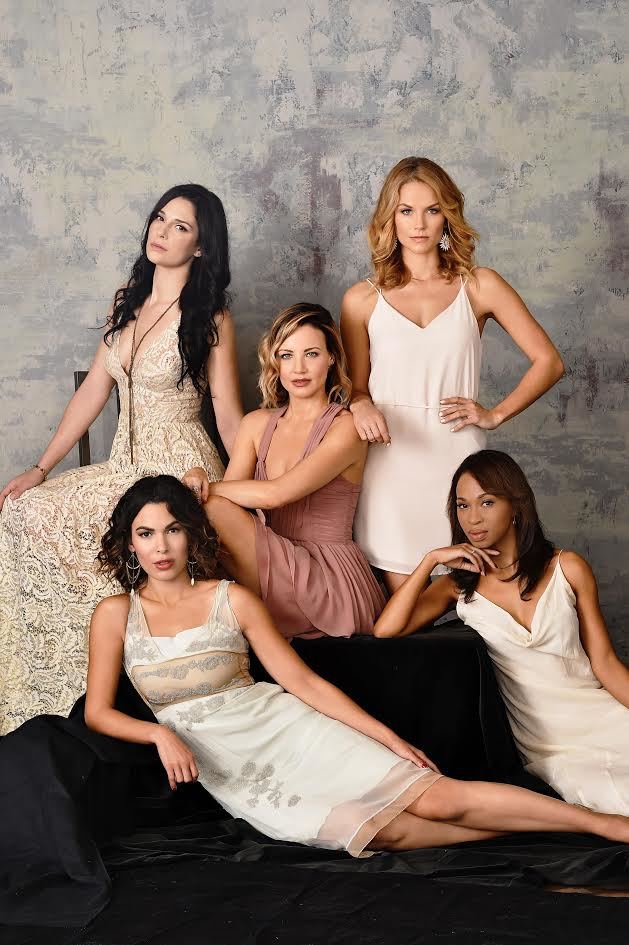 "Six" is doing so well, and is already renewed for a second season! Can you talk about working on the show, and what fans can expect for the finale?
They can expect some more crazy twists and turns, that's for sure! The show is just a real, authentic look at the lives of the Navy SEAL team Six, and also their families- how these wives deal with them leaving on any given Thursday and not knowing where their husbands are, and how they can't ask questions, and how they navigate that job. Basically, how you deal with being married to that job. For my character, Lena, she wants to start a family- and that's the main journey of season one for me.
And you are the only cast member who had prior experience visiting the Middle East, flying helicopters. Talk about your real life attachment to the role.
Well, I've always supported the military. My first big job was in Jarhead where I got to play Jake Gyllenhaal's girlfriend when I first moved to Los Angeles, so this has been full circle for me. My father served in Vietnam, so, the chance that I had to go to the Middle East and be of service and show our support for the men and women who sacrifice their lives to protect us was an honor- and I couldn't not do it. Going to Afghanistan and Iraq was the best thing I've ever done. You don't realize until you're there how much they and their families sacrificed, so, to see that first hand is a true gift.
You have phenomenal talent surrounding you here; Walter Goggins, Dominic Adams, Kyle Schmid, Barry Sloane, Lesli Linka Glatter, William Broyles Jr., David Broyles- talk about these great people.
[Gushes with a laugh] I mean, could I be in better company?! It's all about HISTORY, A+E, and The Weinstein Company- I mean, sign me up! And I auditioned- it wasn't just given to me, I had to audition, and when I got it, I have to admit that it was a little overwhelming at the time. I didn't know who the cast was at the beginning, but man- could I ask for a better cast, crew, directors, writers, and producers? You can't- but, don't tell them I said that! [Cracks up]
You have really joined the Women's Behind The Lens Movement with your company Give And Take Productions where you've already directed or produced at least ten films, or have them in development. Can you talk about how important it is to have more female voices behind the camera?
Well, half the population on this planet is females, so why aren't we telling more stories from their perspective? We have just as much to say, just as much creativity, and just as strong as a perspective as men do, and I think that's finally coming to fruition that there's a big push. Last week I turned in my application for The Warner Bros. directing program for television, and then I got the opportunity to shadow Lesli Linka Glatter on Homeland for two episodes, learning from the best of the best for five weeks when it comes to women directors- and that was amazing. I just shot with another woman director on Casual. The last three or four jobs I had were all women directors, and it's been incredible to just learn from them and watch them. After directing two movies myself, I'm truly inspired every day, and I truly believe our voices are just as strong and need to be heard.
With "Six" being such a hit and so much on the horizon, who else in the industry would you love to work with, and what other roles would you love To play?
I don't have a specific person I would love to work with, actually- there are so many great talents. I'm just opening myself up to the universe and whatever comes will be meant to be. I have worked with such great people already- like Sam Mendes. I would love to work with him again. He is beyond talented, and just the sweetest guy. But, as for roles, I would love to play a bad-ass assassin, or detective. I'm obsessed with The First 48 on A+E, so I would love to play a gritty detective. [Laughs] Roles people don't really see me as!
And while it's definitely clear that Davis is as sweet as can be, it's also certainly obvious that the strong-willed and powerful woman can easily tackle anything- and that definitely means that a bad-ass assassin, or gritty detective are in her skill-set! As is another season of Six!
The finale of Six airs this Wednesday at 10/9c on HISTORY.
REAL LIFE. REAL NEWS. REAL VOICES.
Help us tell more of the stories that matter from voices that too often remain unheard.
This post was published on the now-closed HuffPost Contributor platform. Contributors control their own work and posted freely to our site. If you need to flag this entry as abusive,
send us an email
.