Did you know that the first gay couple to apply for a marriage license in the U.S. did so in 1970 in Minnesota? Jack Baker and Michael McConnell weren't allowed to tie the knot, but the two men remain together today and still plan to marry. Same-sex marriage was legalized in their home state in May, and the law takes effect on August 1 -- meaning next month, Baker and McConnell can finally hold their long-awaited wedding and becoming legally married.
The infographic below, from Simply Bridal, reveals more fascinating facts about the history of gay marriage in the U.S. Check it out!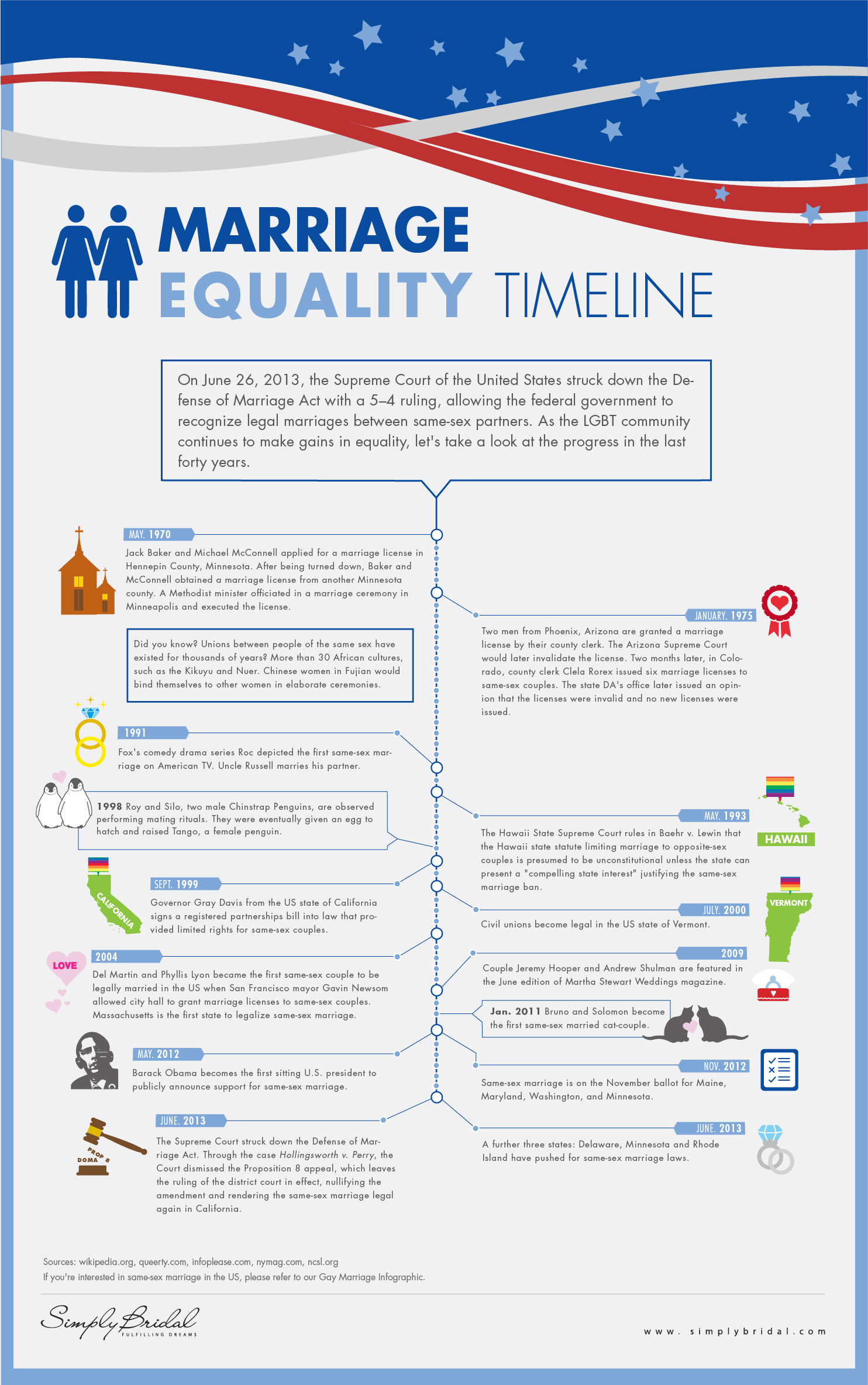 UPDATE: This infographic has been updated to include further information on the SCOTUS decision and other historic moments in the history of same-sex marriage.