The old fashioned is a classic cocktail. Actually, it's as classic as they come.
You see, historians believe cocktails only became cocktails around the early 1800s, when four simple ingredients were added together: sugar, bitter, water and booze. (Today, ice usually stands in for water.)
At one point in the early days, a bartender would add sugar, bitters and water to a glass and hand it to the patron along with a bottle of booze. That drink would set a customer back as little as 15 cents, according to a complaint one cranky drinker sent to the New York Times in 1936. These days, the old fashioned is a lot more expensive and little more reserved since the booze comes already mixed in the cocktail; it's usually two ounces of whisky, at most. But reserved is an appropriate term for the old-fashioned, and actually explains the way it got its name.
In the later years of the 1800s, bartenders began experimenting with the beloved simple cocktail's four ingredients. They began adding imported liqueurs such as absinth or curaçao, according to bartender Tom Macy. Not all imbibers were impressed with the new additions, and to get their adored original version they asked for an old-fashioned whisky cocktail. Over time, the "whisky" and "cocktail" parts were dropped from the name ― and that's how the old-fashioned was born.
It should be noted that these days, you'll often find old-fashioneds served with a garnish of either orange, cherries or both. Sometimes they're even muddled into the drink. Whether the muddling is okay or blasphemous is up for debate, but the garnish seems to always be acceptable.
Now that you know how this drink came to be, it's time you learned how to make it.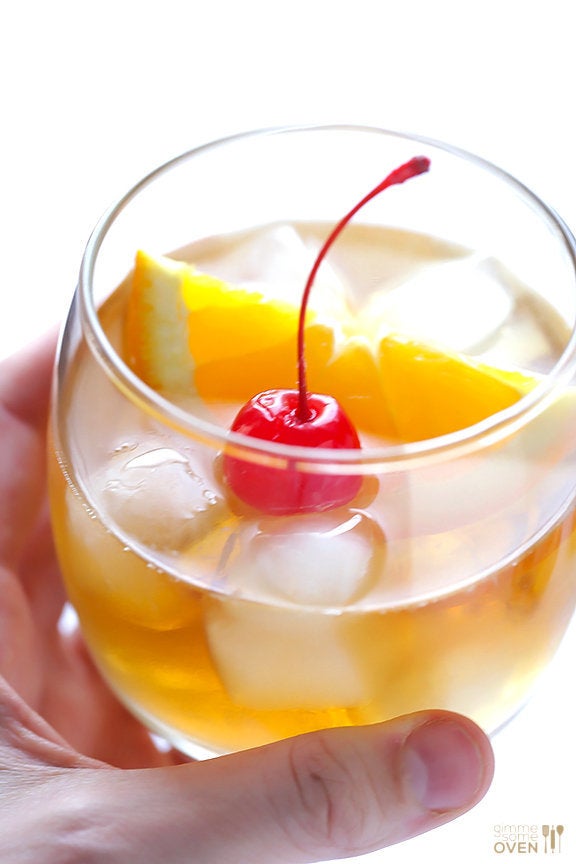 Popular in the Community