A somber tone resonates throughout Charleston as community members try to make sense of last night's tragedy. The fatal shooting that left nine dead at Emanuel AME Church, the oldest African Methodist Episcopal Church in the South, is a painful reminder of previous racial tensions deeply rooted within the church and city's own history.
Earlier today, hundreds gathered downtown at Morris Brown AME Church for a prayer vigil to honor the victims and their families. Out front, a young member of Black Lives Matter played a rhythmic beat on his "talking drum" -- a West African instrument traditionally used by slaves in the South -- beckoning those on the street to join.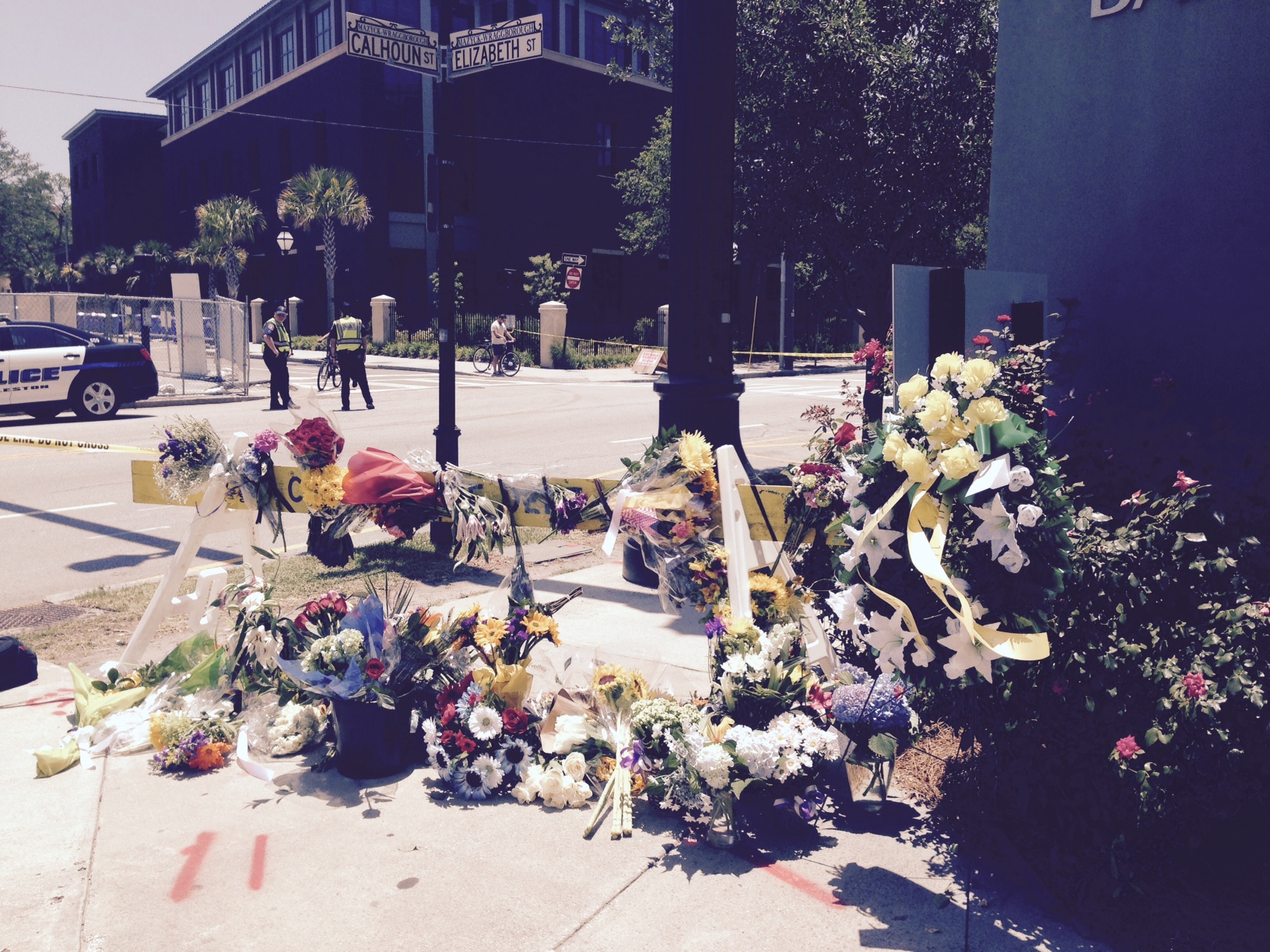 A standing-room-only crowd of people of all ages and race filled the church and overflowed into the street.
"This crowd, this colorful crowd, speaks well for Charleston, South Carolina," said Rev. Joseph Darby, a presiding elder of the AME Church.
Darby and other speakers stressed the importance of coming together during such a tragic time and celebrating the lives of those lost.

Outside in the 90-degree heat, people who did not fit inside the church began impromptu singing. "We Shall Overcome" and "This Little Light of Mine" echoed in the street. It was an emotional scene as many people raised their arms into the air, swaying back and forth -- some wiping tears from their eyes.
This overwhelming sense of mourning has shaken the entire Charleston community. From the local radio and news stations covering the story around the clock, to the city's library system closing early to honor one of their employee's who died in the shooting -- a veil of grief has covered the holy city.
But as the community comes together, it is hard to ignore the underlying racial tensions allegedly related to the shooting -- an issue that has plagued Charleston since its beginning.
"This tragedy is reflective of a bigger problem in Charleston and North Charleston," said Black Lives Matter member Daron Calhoun II, who attended the prayer vigil. "It brings back a lot of haunting memories of what has happened here to the African Diaspora."
Calhoun specifically mentioned Denmark Vesey, who was one of the founders of Emanuel AME Church. Vesey was born a slave but later bought his freedom and became a free black living in Charleston. In 1822, he famously plotted a widespread slave uprising to take over the city, but authorities learned of the plan and he was executed before it could take place. To this day, Vesey remains as one of history's most venerated slave leaders and his story has become part of the larger discourse surrounding yesterday's church shooting.
"I feel like this is directly tied to racism and white supremacy, which is still very prevalent in this area," said Charleston resident Megan Summers who joined the crowd outside Morris AME Church. "It is refreshing to see people coming together, but there is still a lot of work to do. Violence against people of color may be easy to ignore, but that is the reality of what is going on. I hope this is an opportunity to have some real dialogue about what is happening."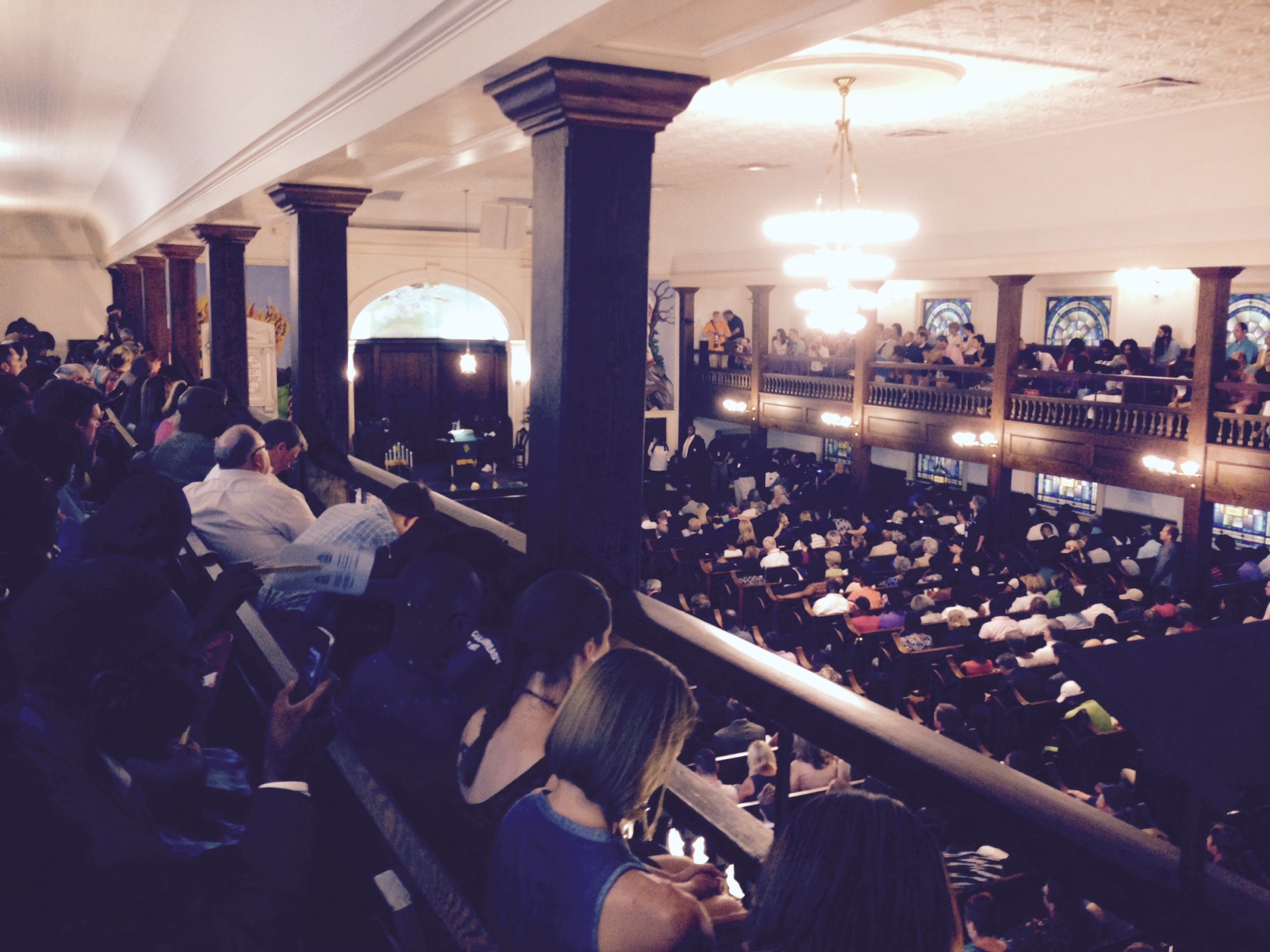 This tragedy comes just two months after the shooting of Walter Scott in North Charleston, which made international headlines because a white police officer fatally shot an unarmed African American resident. Although these are two discrete events, it would be a disservice to the victims and their families to not recognize the role that race played in both cases and how it relates to a larger epidemic that has been slowly sweeping the nation.
From Ferguson to Charleston, gun violence has reflected an underlying racial divide that can only be addressed by first recognizing the real issue at hand. This may be particularly hard for the Charleston community and greater South because of how far it has come since racial tensions were the social norm. However, remnants of a tainted past continue to haunt the city through infrequent acts of racial violence like last night's shooting.
So, as the Charleston community comes together in mourning, it is important to also come together to reflect on how such a tragedy could happen in the first place, and what must be done at a larger, societal level to prevent this from happening again.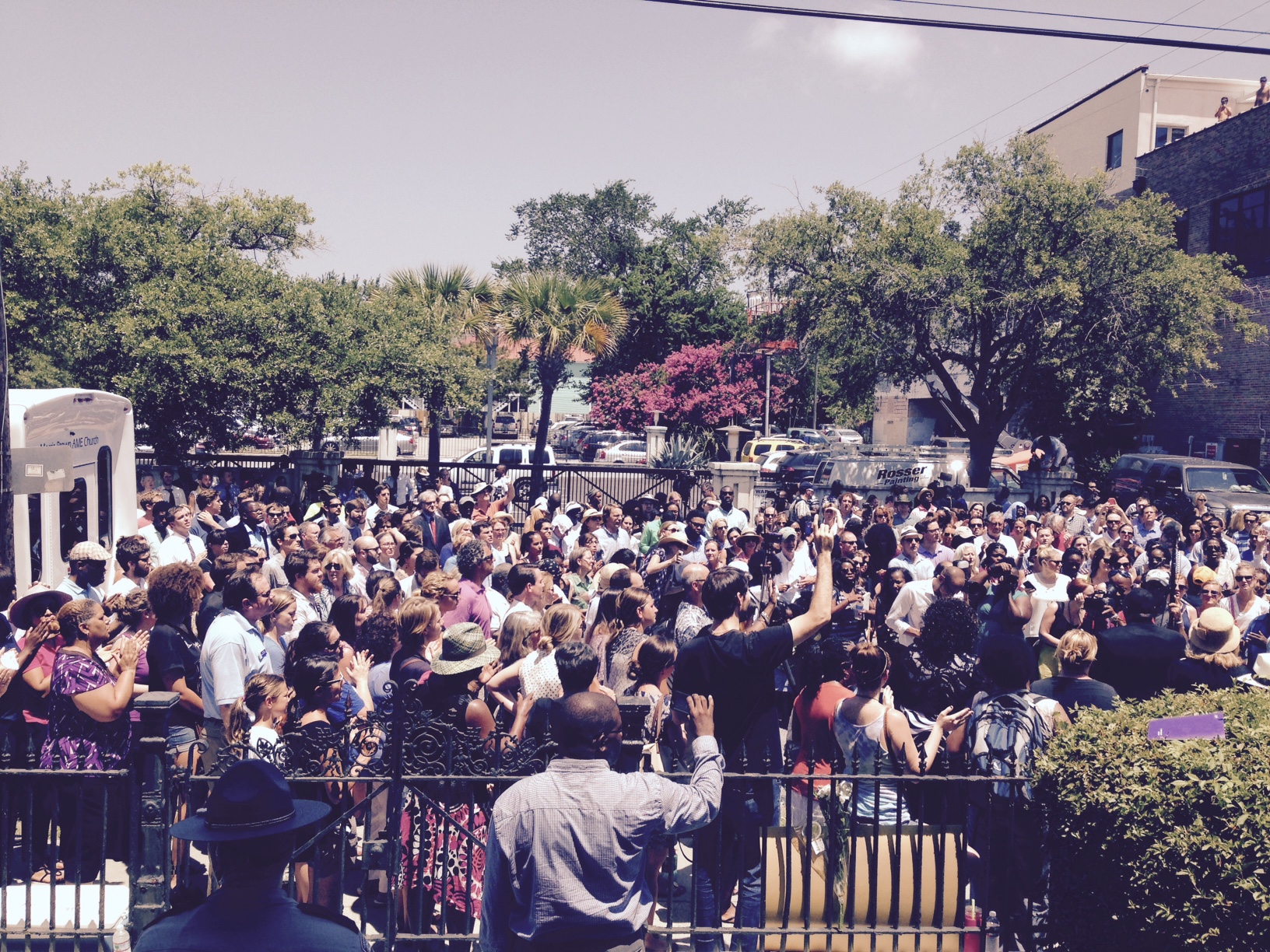 Calling all HuffPost superfans!
Sign up for membership to become a founding member and help shape HuffPost's next chapter