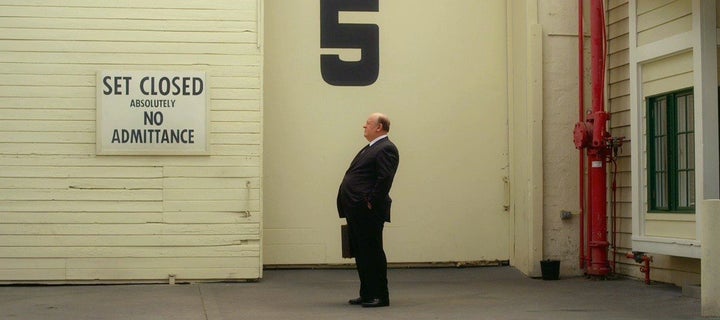 There's a really creepy scene, Oscar-wise, in Hitchcock. Anthony Hopkins as Alfred Hitchcock lies on a therapist's couch and, instead of confessing his perverted obsession with blondes or secret life as a peeping Tom, fumes over what's really bothering him: his failure to win awards in Hollywood.
It's clear that the snub gets under his skin as deep as the knife in Psycho's shower. Now, this year, will academy members feel the sting, the guilt? Hitch never won an Oscar -- even though his Rebecca won Best Picture of 1940. He lost Best Director, understandably, to John Ford (The Grapes of Wrath). Twenty years later, when he was nominated for helming Psycho, he lost to Billy Wilder (The Apartment) and Psycho failed to make the Best Picture list, getting bumped by John Wayne's lightweight The Alamo. All that is enough to make any Oscar contender go, well, psycho.
Now the auteur's new biopic is poised for Hitchcockian-styled revenge at the Oscars. It's a serious contender for Best Picture, lead actor (Hopkins), lead actress (Helen Mirren), adapted screenplay, makeup, music score and maybe art direction.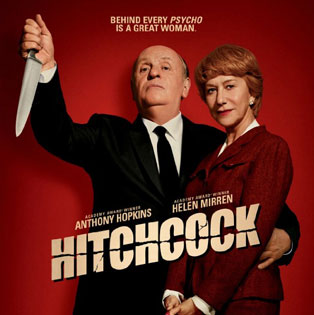 Hopkins nails Hitch perfectly -- that fiendish inner life hidden under a deadpan demeanor, his shame at being physically repugnant to the lovelies he covets. Hopkins will certainly be nominated. Mirren is aces too -- grandstanding magnificently in a scene when she emasculates Hitch for failing to appreciate her -- and she'll probably make the cut as well.
But what about the race for Best Picture? I think it's got a very good chance if the list expands to 10 entries. Hitchcock is surprisingly good entertainment. Going in to see this movie, you anticipate academy-caliber performances from Oscar royals Hopkins and Mirren, but, frankly, I didn't expect much more than a history lesson on the struggle to get Psycho made.
But when the film unspooled at AFI Fest on Thursday night, the audience burst into wild huzzahs at the end. This Hitchcock is so well made, so much fun and so suspenseful that it would make the original Hitchcock proud.
More important than that -- this movie will certainly get under the skin of academy members because of who they are, let's face it: balding, chunky geezers with their own secret lusts and resentments, who battle against crazy Hollywood every day to get their movies made. Hitchcock is the psycho story of their lives.
And remember: another flick about the struggle to make movies in historical Hollywood won Best Picture last year -- The Artist. I don't think Hitchcock can win this derby, but a good case can be made for a nomination.
Photo credit: Fox Searchlight
Popular in the Community