 Legendary film filmmaker Alfred Hitchcock was born 115 years ago, on Aug. 13, 1899. The Master of Suspense died in 1980, but he left behind an outstanding oeuvre of some of the greatest films in cinematic history, including "Vertigo," the greatest film of all time as voted by Sight and Sound in 2012, "Psycho," "Rear Window" and "North by Northwest." We all know and love those classics, but Hitchcock also made over two dozen films in Britain before he came to America, and some less celebrated ones after his arrival in Hollywood. Here are the rare Hitchcock films that every cinephile and movie lover should know about:
1. "The Ring" (1927) It's a major misconception that Hitchcock wrote the scripts for most of his films. In reality, he relied on other writers (including his wife, Alma Reville) for the screenplays. Yet he still worked very closely with them on precise visual details for his movies. "The Ring," a silent sports film about boxing and romance, is the only original screenplay written by Hitchcock.
2. "The Man Who Knew Too Much" (1934) Hitchcock's 1956 film "The Man Who Knew Too Much," starring Jimmy Stewart and Doris Day, was actually a remake of Hitchcock's film of the same name from 22 years earlier. The original British version, which is tonally different from the remake, is about a couple who discover an assassination plot. In an interview, Hitchcock once said of both movies: "Let's say the first version is the work of a talented amateur and the second was made by a professional."
3. "Sabotage" (1936) Based on Joseph Conrad's novel The Secret Agent (not to be confused with the Hitchcock film of the same named released the same year), "Sabotage follows a movie theater owner and terrorist planning to blow up a bus in London's Piccadilly Circus. The film features a rather controversial scene for the time where Hitchcock decided to suddenly kill off a character. It was a decision he later called a "mistake."
4. "The Lady Vanishes" (1938) One of the director's best known British films, "The Lady Vanishes" stars Margaret Lockwood as a younger English woman traveling through Europe who suddenly notices an older woman has disappeared from her train. She searches the train for clues of the woman with a young musicologist, played by Michael Redgrave. "The Lady Vanishes" was a hit in London and did well in the U.S., being named the best film of the year by The New York Times.
5. "Foreign Correspondent" (1940) Based on war journalist Vincent Sheean's political memoir, Personal History, the film was adapted by a handful of writers and starred Joel McCrea as the war correspondent. At the 1941 Academy Awards, "Foreign Correspondent" was nominated for six Oscars, including Best Picture. Hitchcock's acclaimed "Rebecca," however, wound up winning Best Picture. (Hitchcock lost Best Director that year to John Ford for "Grapes of Wrath.")
6. "Mr. and Mrs. Smith" (1941) This screwball comedy, and the only pure comedy Hitchcock ever made, stars Robert Montgomery and Carole Lombard as the titular couple who fall into a misunderstanding. The film, however, has no relation to the Brad Pitt and Angelina Jolie action-comedy of the same name.
7. "The Skin Game" (1931) Based on the play by John Galsworthy, "The Skin Game" is a story of a class feud between two families upset over the purchase of land in the countryside.
8. "Juno and the Paycock" (1929) Based on the famous Irish play by Sean O'Casey, "Juno and the Paycock," also known under the title "The Shame of Mary Boyle," followed a family who came into a large inheritance only to soon forget the things they cared about most.
9. "Blackmail" (1929) Hitchcock initially began making "Blackmail" as a silent film, but soon converted it to sound. The film follows a London woman who is blackmailed after she kills the man who attempted to rape her. Although the sound version of the film was released, the silent one still exists at the British Film Institute.
10. "Stage Fright" (1950) Set in the London theater world, this crime film stars Marlene Dietrich as a singer, Richard Todd as a man suspected of murder and Jane Wyman as an aspiring actress. The film is also the acting debut of Hitchcock's daughter, Patricia Hitchcock.
11. "Jamaica Inn" (1939) "Jamaica Inn" is based on the 1936 novel of the same name by Daphne du Maurier, the same author whose works were adapted for Hitchcock's "Rebecca" and "The Birds." The film stars Charles Laughton and Maureen O'Hara and followed a group of ship smugglers in 1800s London. It is also the last film Hitchcock made in U.K. before he came to the U.S.
12. "The Trouble With Harry" (1955) This black comedy stars John Forsythe, Edmund Gwenn, Jerry Mathers and Shirley MacLaine (in her film debut), who each stumble across the dead body of Harry Worp. MacLaine's Jennifer, Harry's ex-wife, and Gwenn's Captain Wiles are both under the assumption that they somehow killed Harry, until everyone in the town becomes convinced they were involved in his death.
13. "Suspicion" (1941) One of Hitchcock's better known American films stars Joan Fontaine as a young woman who marries Cary Grant's charming playboy. She soon grows suspicious that he's out to kill her for her money when his business associate suddenly dies. Fontaine went on to win the Best Actress Oscar for her role.
14. "Saboteur" (1942) In this spy thriller, Robert Cummings' Barry Kane goes on the run once he's accused of killing his best friend in a factory fire. While fleeing from the police, he attempts to pursue the real saboteur while Priscilla Lane's blonde heroine tries to turn him into the authorities.
15. "The Paradine Case" (1947) In this courtroom drama, produced by David O. Selznick, Gregory Peck stars as a British barrister defending Alida Valli's Anna, who is on trial for killing her wealthy husband. Throughout the case, Peck's character, who is married, falls deeply in love with Anna. Ethel Barrymore earned a Best Supporting Actress nomination for her role in the film.
16. "Under Capricorn" (1949) The director's second film in Technicolor, following "Rope," "Under Capricorn" is set in 19th century Australia and starred Ingrid Bergman as an alcoholic with a dark secret. Joseph Cotton plays her husband, Sam Flusky, a businessman and possible murderer.
19. "Family Plot" (1976) This dark comedy suspense film the very last film Hitchcock directed, and it follows a con artist and her personal investigator boyfriend who go searching for a missing heir and run into serial kidnappers. Although not a violent thriller, the film was still praised for its quintessential Hitchcockian attention to detail and tight narrative.
One of the most exciting parts of watching a Hitchcock film is trying to spot the director's famous, well-hidden cameos. If you're the lazy type who doesn't want to find them yourself, here's a compilation. Now you can point them out to your friends in your next Hitchcock marathon (which should happen ASAP).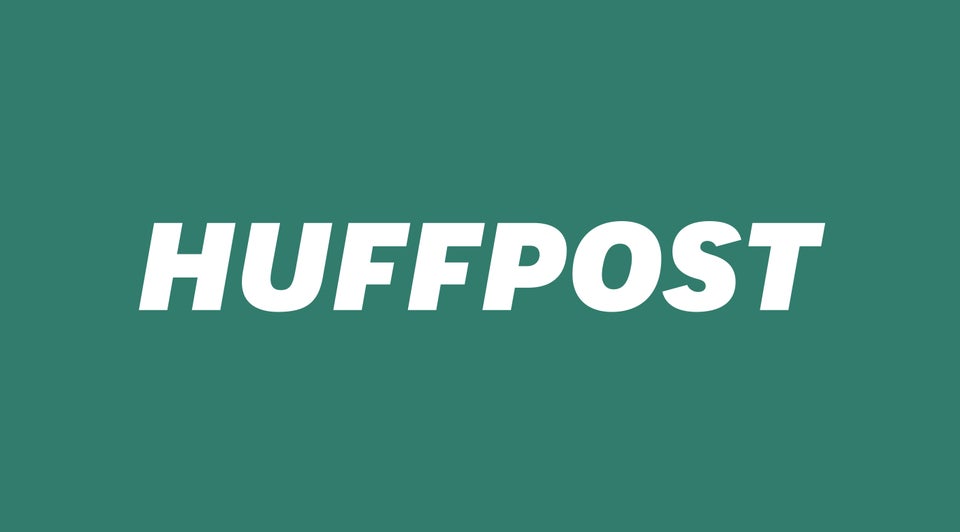 Entertainers We've Lost In 2014
Popular in the Community