"I'm just a man hiding in the corner with a camera ... watching."
That's Sir Anthony Hopkins as Alfred Hitchcock in the trailer for "Hitchcock," Sacha Gervasi's new film about the director's battle to get "Psycho" to the big screen.
Starring Hopkins, Helen Mirren as Hitchcock's wife Alma Reville and Scarlett Johansson as "Psycho" star Janet Leigh ("From here up, I'm not exactly boyish"), "Hitchcock" was a late entry into Oscar season (Fox Searchlight scheduled the film for a Nov. 23 release back in September) but it appears the decision to release the film in 2012 was wise. Both Hopkins and Mirren are on their A-game in the clip, pushing the film past its TV movie-ready plot mechanics. (For her part, Johansson seems to be having a blast as Leigh.) Of course, the stakes of making a movie are relatively low when compared to some of the other 2012 Oscar contenders (notably "Lincoln," "Life of Pi," "Argo"), but a spry Hopkins should not be discounted in the Best Actor race.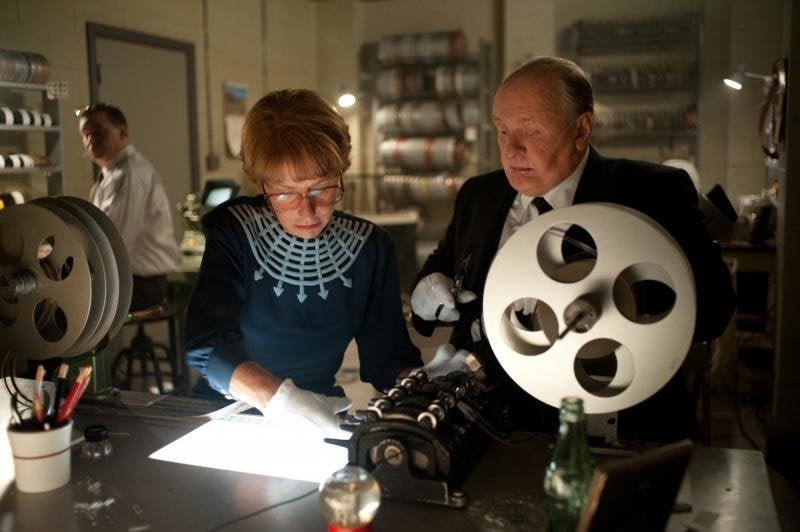 'Hitchcock' Photos
Popular in the Community