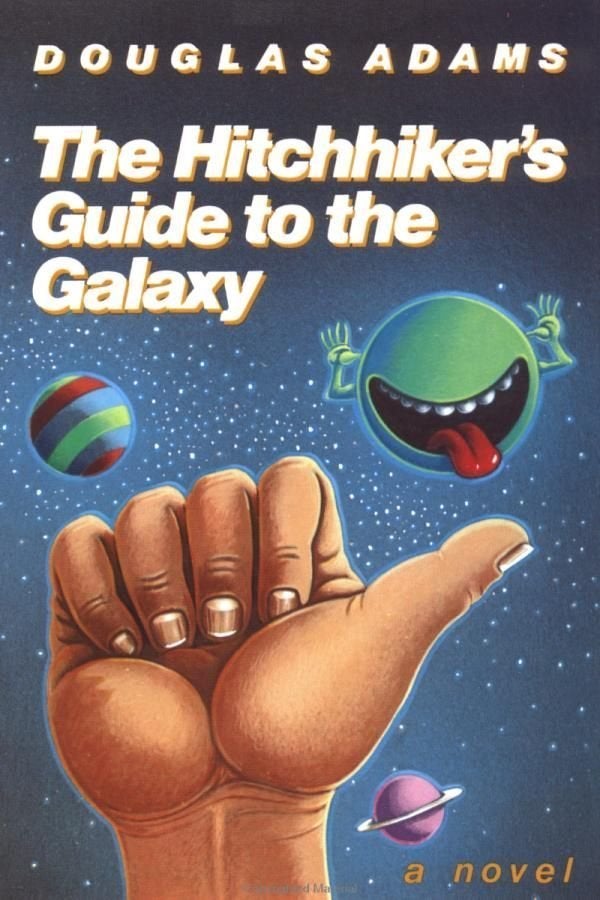 If you're a card-carrying Republican or a die-hard Bernie Sanders supporter, it's likely that you're not thrilled with either of the leading candidates in this year's election.
Donald Trump has proven that his bigotry is more than a rabble-rousing act; he says harmful things behind closed doors, too. And Hillary Clinton ― while hardworking enough to earn praise from her opponent ― has been characterized (rather unfairly) as "the lesser of two evils." 
If you're still undecided about where you stand, we suggest supplementing debate coverage with fact-checking, if you haven't been doing so already, and indulging in some good, old-fashioned political satire, courtesy of very funny Englishman Douglas Adams.
In the fourth book of the classic "The Hitchhiker's Guide to the Galaxy" series, Adams skewers the democratic process by implying that voters are just too lazy or unimaginative to educate themselves or to dream up an alternative to their less-than-thrilling ballot options.
A woebegone planet is described as such: "The people are people. The leaders are lizards. The people hate the lizards and the lizards rule the people." But the lizards aren't overlords; they're elected democratically.
The citizens "all got the vote, so they all pretty much assume that the government they've voted in more or less approximates to the government they want [...] because if they didn't vote for a lizard, the wrong lizard might get in."
To make sure the wrong lizard doesn't step into the White House next year, make sure you vote on Nov. 8.
REAL LIFE. REAL NEWS. REAL VOICES.
Help us tell more of the stories that matter from voices that too often remain unheard.
BEFORE YOU GO
PHOTO GALLERY
10 Sci-Fi And Fantasy Books To Explore