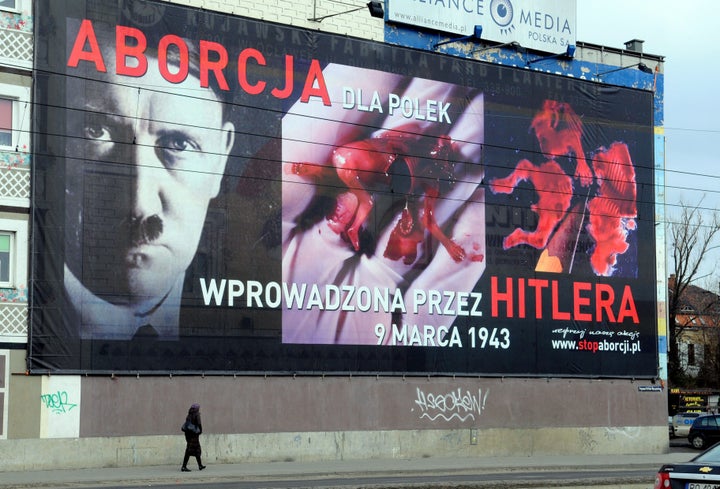 That Poland, a devoutly Catholic country, already has fairly strict abortion laws seems to have not quelled the fears of the pro-life group behind the poster. Instead, the poster is designed to remind the country of forced abortions performed by Nazis in World War II.
"It is our duty to fight for the rights of murdered children," Mariusz Dzierzawski, a campaign organizer, told Reuters. "Abortion is a crime and drawing such a parallel is absolutely justified."
Others disagreed. "This is sick... Fascism, Stalinism... prohibited abortion, often on pain of death, so bans on abortion are strongly linked to totalitarianism," said Magdalena Sroda, a professor of ethics specializing in gender issues who argued that the poster was hypocritical.
Popular in the Community