"Hitler" fried chicken better surrender its logo, because the Colonel's ready to fight.
Kentucky Fried Chicken told The Huffington Post Friday it may take "legal action" against a fried chicken shop named Hitler that sports a storefront emblem very similar to KFC's, only with Adolf Hitler's head replacing Colonel Sanders.
"We find it extremely distasteful and are considering legal action since it is an infringement of our brand trademark and has nothing to do with us," a spokesman for KFC parent Yum! told The Huffington Post in an email.
Alan Robertson, 43, who lives in Bangkok, told The Daily Mail the chicken was "pretty good" and said a server told him the proprietors thought Hitler was a "good image."
The restaurant appears to be an outcrop of what CNN recently dubbed "Hitler chic," a new trend in which pop culture icons are recreated to resemble the former Nazi leader.
Related
Before You Go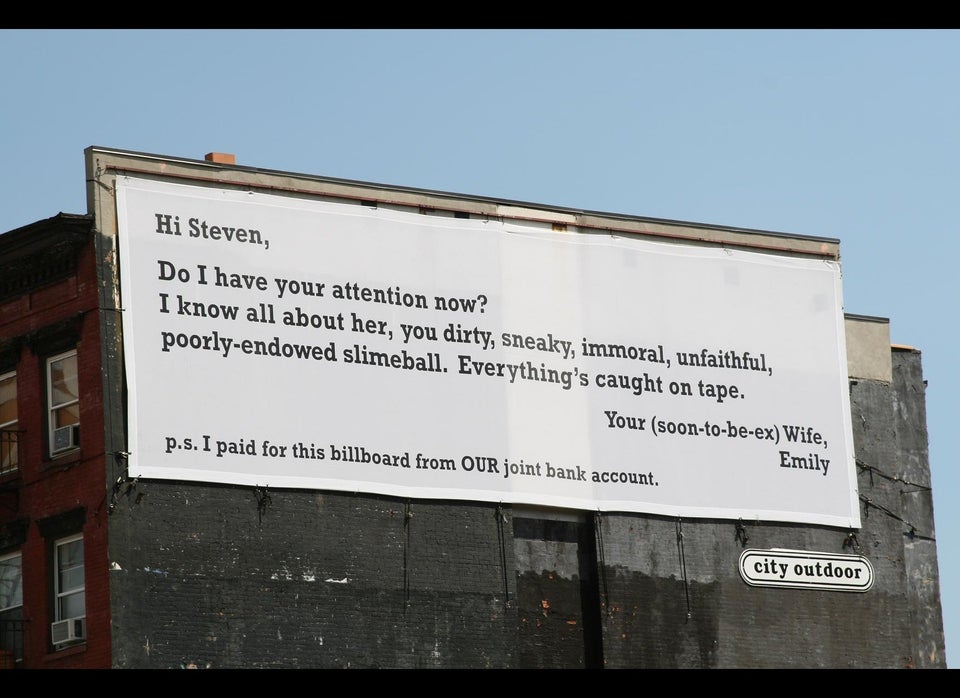 Weird Billboards
Popular in the Community