The video comes complete with cheesy effects and objectionable salutes. It is also cut so that the dialogue delivered by Swiss actor Bruno Ganz, who is famous for his portrayal of Hitler, falls right on the beat.
The video was shared on Reddit on Sept. 17, rising to the front page of one of the social news site's video discussion forums. It drew a variety of reactions, including calls for translations of Ganz's lines.
One Reddit user, "Aschebescher," claimed that "the samples they used start somewhere mid sentence or are cut off mid sentence. It doesn't make much sense if you understand the German language," and posted a link to the scene in "Downfall" from which the dialogue was taken.
Some Redditors appreciated the humor. User "thegeneralstrike" commented: "I'm a Jew, and this just made my new year. L'Shana Tova folks."
Related
Before You Go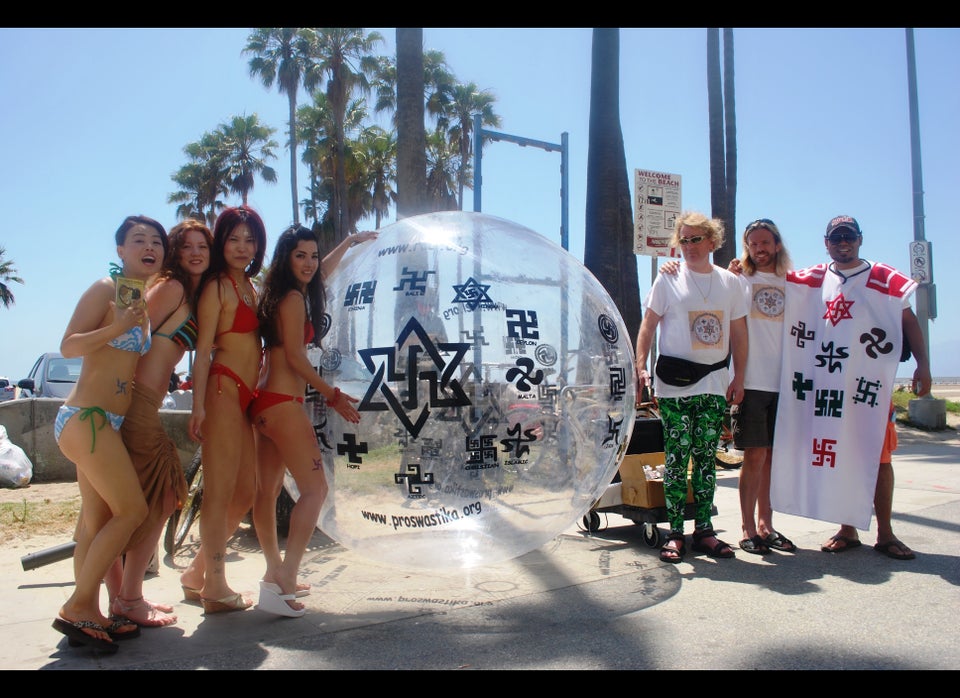 Weird Nazi Stuff
Popular in the Community