Alexander Historical Auctions in Stamford, Conn., is holding a public auction Tuesday and Wednesday where people can bid online for two medical reports on the health of Adolf Hitler that reveal, among other things, that the dictator had "uncontrollable flatulence," used cocaine, and received injections of bull semen to bolster his sexual vitality.
One medical history up for grabs is a 47-page classified report on Hitler's health comprised of extensive interviews with his six chief physicians as well as ten x-rays of Hitler's skull and the results of several electroencephalogram (EEG) tests that measure brainwave activity. The Washington Examiner reports that one section of the medical documents, titled "Sexual Characteristics," revealed details about his sexual health and relationship with Eva Braun:
Morrell believes that Hitler, although not strongly inclined to sexual activity, did have sexual intercourse with Eva Braun, though they were accustomed to sleep in separate beds.
The second lot is a 178-page legal folio dated June 12, 1945 which was compiled by physician Dr. Erwin Geising while he was interned by American forces. According the lot's description, the report was written as a narrative and includes transcriptions of many rants that Hitler gave to Geising.
In one speech that Geising transcribed, Hitler spoke about his vegetarianism and aversion to smoking and drinking as well as his prediction for the end of the war:
...my only opponent is Stalin, who is almost on the same level as I am ... Churchill and Roosevelt are neither politically nor militarily a factor. England will break-up...America will take whatever is left and wipe the English empire from history...I will be the one who tips the scale between the Russians and the Anglo-Americans...
Also included in the lot is a handdrawn map of Hitler's eastern World World II hideout, known as the "Wolf Den," which shows the site of a 1944 assassination attempt as well as the location of quarters for his henchman Hermann Goring and Martin Bormann.
CORRECTION: A previously published version of this article incorrectly stated that Hitler was interned by American forces. The current version reflects that it was Hitler's doctor, Dr. Erwin Geising, who was interned.
Before You Go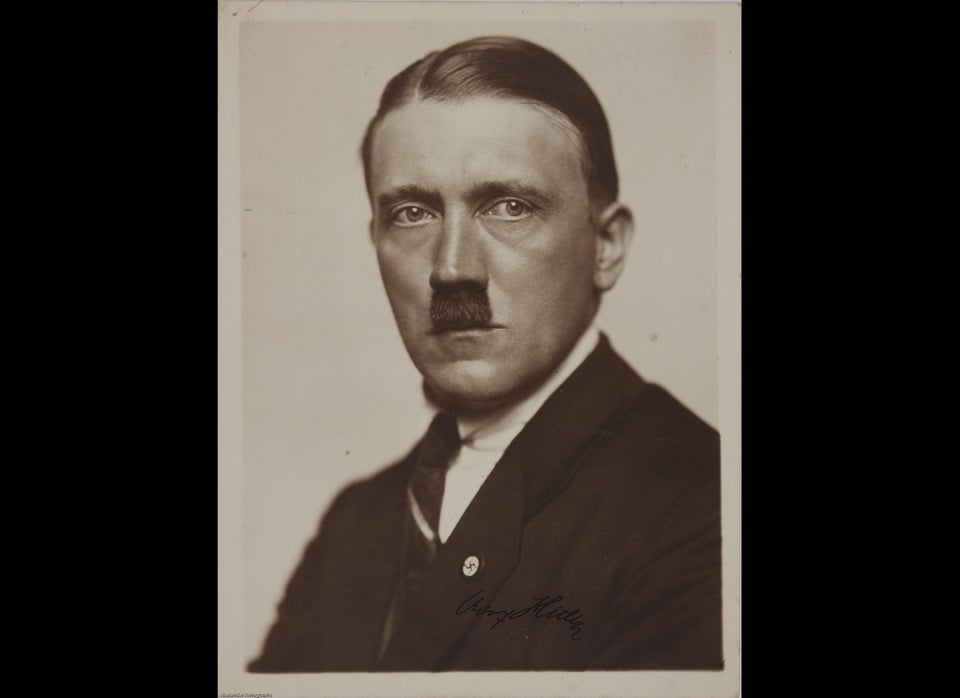 Gallery
Popular in the Community