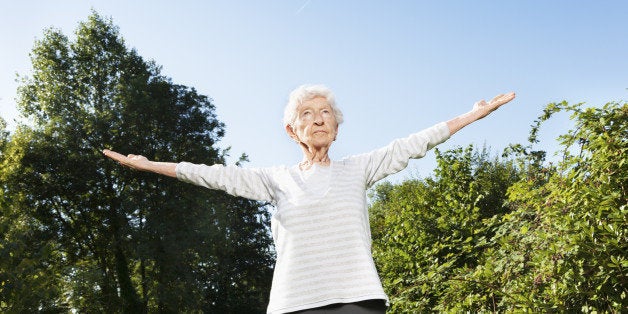 BERLIN -- The internet can be rife with false stories, but one brave German woman has come forward to confirm at least one to be true.
Heidi Großedinger, a 97-year-old former cabaret dancer, has admitted to seeing Adolf Hitler's rumored tiny penis firsthand.
"Yes, the headlines are true," Großedinger told reporters. "I should know. I [redacted] Hitler's penis."
According to the retired dancer, she and the Führer met when he came to see a Saturday matinee in the summer of '38. While their romance was short-lived, Großedinger says it's a weekend she will never forget.
"I remember Adolf came backstage after the show with an enormous bouquet and asked me if he could [redacted] my [redacted]. I blushed! I told him, 'I bet you say that to all the girls.' We [redacted] almost immediately. He was so confident, so debonnaire. He said, 'Oh, Heidi, no one's ever [redacted] the way you do. The minute I saw your [redacted], I knew I had to [redacted] your [redacted].' I laughed. He was a surprisingly talented [redacted] considering how [redacted] his [redacted] was. I noticed how he'd tried [redacted] some of his [redacted] to make his [redacted] seem more [redacted]. But I didn't mind. I said, 'Adolf, my little Führerchen, I've [redacted] more [redacted] than some might care to admit, but [redacted] with you here, our glistening [redacted], intertwined in the moonlight, I feel like it's my first [redacted] all over again."
Thank you, Ms. Großedinger, for sharing your story with the world and finally putting one historical rumor to rest.