A battered red phone once belonging to Adolf Hitler, possibly used to send untold numbers of people to their deaths during World War II, has been sold at auction for $243,000.
The personal traveling phone, which features an engraved swastika and the Nazi leader's name on the back, was sold to an unidentified buyer by telephone on Sunday, according to CNN.
Both the phone and a porcelain dog were recovered from the mass murderer's bunker by British officer Ralph Rayner soon after the war ended, according to the auction house. Ranulf Rayner said the items were presented to his father as gifts by the Russian forces then in control of the city.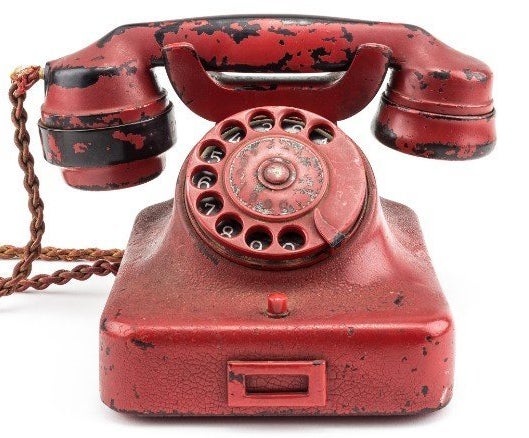 The device was used for traveling. In the video, Rayner shows how the handset has to be twisted at an angle to be lifted, which prevented it from coming loose during transportation.
"It was then used, no doubt, as a cell phone and went wherever Hitler was traveling," Rayner says in the video.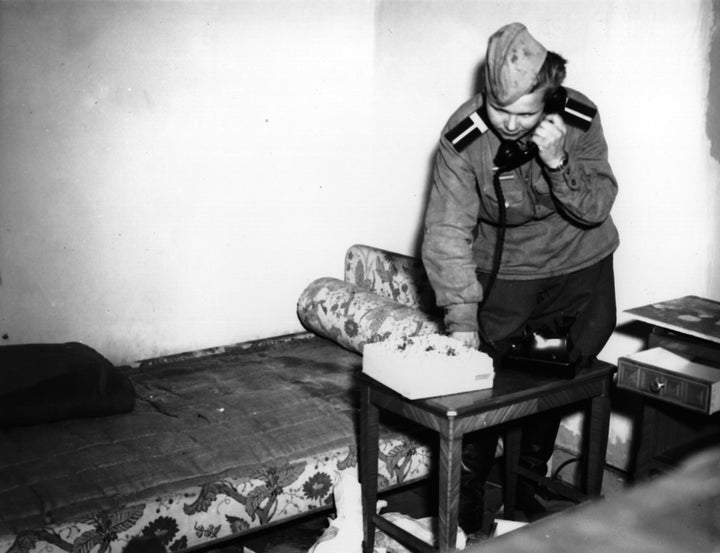 "This was not a staid office telephone used to solicit contributions to the party, or to answer polite calls at the Berghof," the catalog states, referring to Hitler's home in the Bavarian Alps. "This was Hitler's mobile device of destruction, used in vehicles, trains, his field headquarters, at the Wolf's Lair ... and in the last desperate days deep beneath Berlin."
Perhaps just as sinister as the phone is the porcelain Alsatian, which The Associated Press reported was sold to a different buyer for $24,300. It was allegedly made by slave labor at the Dachau concentration camp and likely presented to Hitler by SS leader Heinrich Himmler, according to the auction house.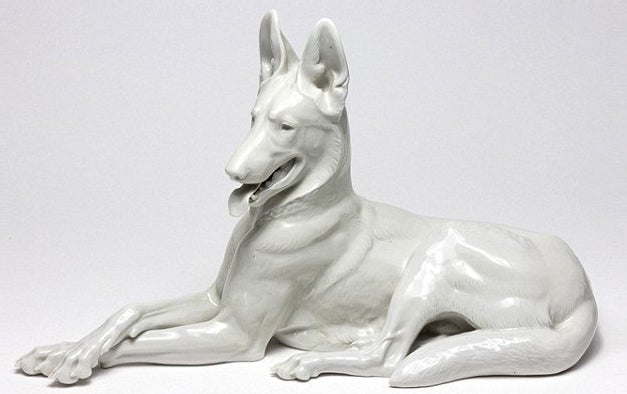 Although the phone and the figurine may be one-of-a-kind historical objects, many auction houses refuse to sell Nazi-related items. Sotheby's and Christie's do not trade in Third Reich memorabilia. Such items are outlawed for sale in France, Germany, Austria and Hungary, the Independent reported.
Ranulf Raynor expressed the hope to CNN that the phone would be purchased by a museum where it could help "remind the world of the horrors of war."
"I certainly won't miss it," he said. "It's a fairly sinister bit of kit and I've always lived in fear of someone trying to steal it. I've also been told it'll bring me bad luck."
Popular in the Community