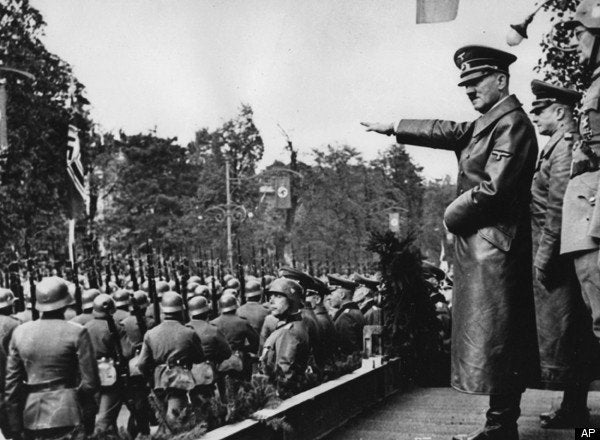 A birthday party for Adolf Hitler was interrupted Saturday when a smoke bomb went off in a southwest suburban banquet hall.
The Chicago Tribune reports that a group of about 60 people gathered at P.J. Klem's Restaurant & Banquet in Lyons Saturday night to celebrate the "122nd anniversary of Hitler's birth" and "the April 12, 1861, start of the Civil War."
The room was reportedly decorated with swastika banners and two cakes read "Happy Birthday Adolf Hitler" and "The South Was Right. White Men Fight."
Police Chief Harley Schinker told the Associated Press that a man with a backpack entered the banquet hall and ordered a grilled cheese sandwich before heading to the bathroom to set off a smoke bomb. The incident caused no injuries or serious damage, according to the Tribune.
Schinker said officers have a "vague" description of the man who threw the smoke bomb, but he was not in police custody.
The owner of Klem's said he was not aware of the Hitler party when renting the banquet space to the group.
Popular in the Community