Looking to pee on a piece of history?
Customers and employees of an auto repair shop in Florence, N.J., have been doing so for decades. Greg's Auto Repair, at 437 W 2nd Street, has reportedly been in possession of one of Hitler's toilets since 1952, according to Time magazine.
The toilet was part of the bathroom facilities on the Aviso Grille, the Nazi leader's private yacht, and eventually found its way to a Garden State scrapyard, reports Time.
Greg Kohfeldt, the current owner of the auto shop, say he is also in possession of one of Hitler's sinks, now in pieces in a box, according to Tablet Magazine. The toilet and sink both bare the hallmarks of Hitler, according to Kohfeldt, including text written in Blackletter, the Führer's font of choice.
While there doesn't appear to be anything remarkable about the commode, at first glance, Kohfeldt told Tablet's Alexander Aciman that tourists make road trips to see it.
Indeed, quirky tourist attraction blog Roadside America has an entire article on the toilet. Noting the item's conspicuous wear and tear, Roadside America writes,
It's encrusted as only a toilet can be that is never, ever, used by women. "I'm not a good housekeeper," Greg admitted. "It's not pristine or anything." Looking at the toilet, one can't help but wonder whether sinister Hitler DNA is festering beneath its crusty layers -- but what genetic researcher would want to attempt the extraction?
Various pieces of bathroom fixtures that have supposedly belonged to Hitler have turned up around the world over the decades. While some have come rest haphazardly in New Jersey, others were allegedly looted in the aftermath of Germany's defeat.
The son of an American soldier stationed overseas during World War II claims his father, Sergeant Ragnvald Borch, stole the toilet seat from Hitler's personal bathroom in his Bavarian Alps residence, according to The Sun.
"I think it's time the story of the toilet should be told," Michael Borch said, of his dad's loot.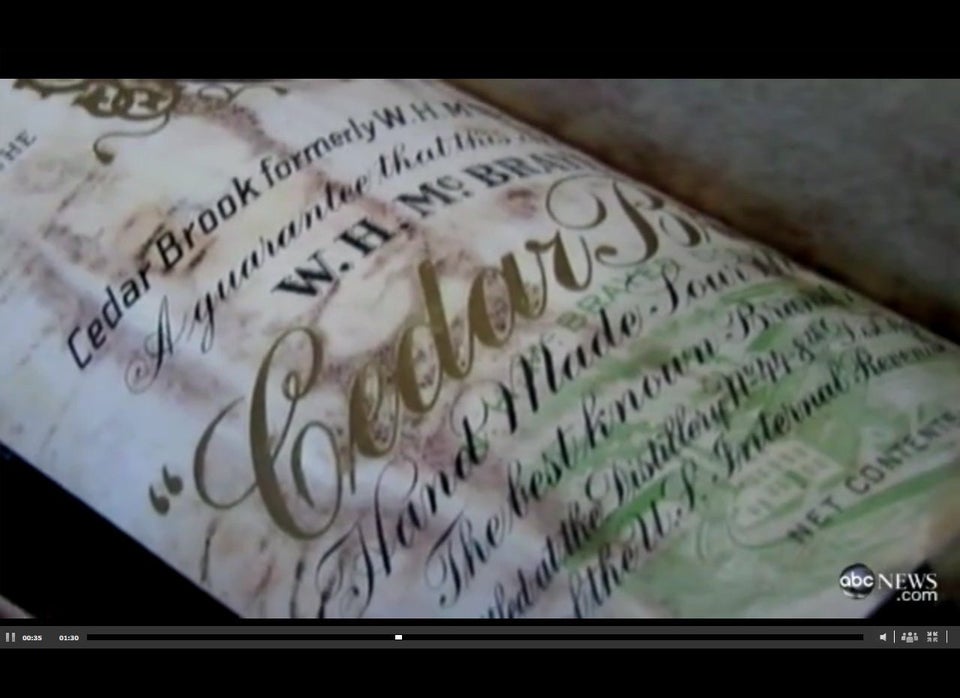 Wacky Finds Worth Big Bucks