Britain's first at-home HIV testing kit, which gives results in 15 minutes with 99.7 percent accuracy, went on sale April 27.
The BioSure HIV Self-Test is currently the only at-home test in Britain that doesn't involve mailing samples to a laboratory. The test works by detecting HIV antibodies from a finger prick's worth of blood. Results are displayed via the device's digital window. For a positive diagnosis to register, a person must have been infected for at least three months, reported Agence France-Presse, and all results must be corroborated by more testing at a doctor's office.
Though it's the first approved at-home device in the U.K., BioSure is not the first in the world. OraQuick, a self-test that was FDA approved in the U.S. in 2012, involves a cheek swab and gives results in about 20 to 40 minutes. OraQuick has 91.7 percent accuracy when identifying positive results and 99.9 percent accuracy when identifying negative results.
Founder and CEO of BioSure, Brigette Bard, told HuffPost Live that self-testing in the U.S. helped pave the way for the U.K. "Various countries are going through processes at the moment to revoke the prevention of self-testing," Bard said. "I think everyone agrees that testing -- increased testing -- is the only way forward to control and hopefully eliminate onward transmissions."
"Over 40 percent of people living with HIV are diagnosed late, meaning they have been living with HIV for at least four years," Deborah Gold, chief executive of the National Aids Trust, told Business Insider. "People diagnosed late are 11 times more likely to die in the first year after diagnosis."
At-home HIV tests have a complicated history. The first FDA application for a home test was in 1987, but it took 25 years for the test to finally be approved in part because of predictions that home tests would lead to a wave of suicides, according to The New York Times.
"Pregnancy self-tests were considered controversial at some point, and concerns were raised that young women would commit suicide if they found out they were pregnant," Alex Carballo-Diéguez, a psychology professor at Columbia University and research scientist at the H.I.V. Center for Clinical and Behavioral Studies at the New York State Psychiatric Institute told The Huffington Post. "Yet, decades later, they are perfectly accepted and available everywhere. HIV self-tests still raise some concerns now, but this will probably not be so in the future."
While individuals with an HIV/AIDS infection are at a higher risk for suicide than the general population, studies have repeatedly shown that individuals who receive a positive diagnosis through at-home kits do not have a significantly greater suicide risk than individuals who are diagnosed in health clinics.
At the height of the AIDS crisis, however, activists worried that increased testing would lead to discrimination against HIV-positive individuals, and moved to block home testing, even passing out copies of the obituary of a man who jumped off the Golden Gate Bridge after learning his HIV-positive status as proof that increased testing would have negative consequences on the community.
An estimated 26,000 people in the UK are HIV-positive, but don't know it, according to The Guardian. Increased accessibility to testing could drive this number down and reduce HIV transmissions.
In the three years that OraQuick has been on the U.S. market, the biggest drawback Carballo-Diéguez can see is the cost, around $40 per test. (In comparison, the BioTech HIV test retails for £29.95, approximately $45 USD.) "This makes the product inaccessible to many potentially interested people," Carballo-Diéguez said, noting that there have been proposals in New York State to offer free at-home tests through community organizations, in an effort to reach individuals who don't otherwise go to health clinics.
While there aren't any large-scale studies measuring the efficacy of at-home testing in preventing HIV transmissions, Carballo-Diéguez was lead author on a small-scale study that examined at-home testing results, published in the journal AIDS and Behavior in 2012. Of the 27 men in the study who gave the at-home test to approximately 100 potential male partners, there were six individuals who tested positive and were unaware of their HIV status.
While more studies need to be done to determine the effectiveness of at-home testing, increased access is a step in the right direction toward reducing HIV transmissions.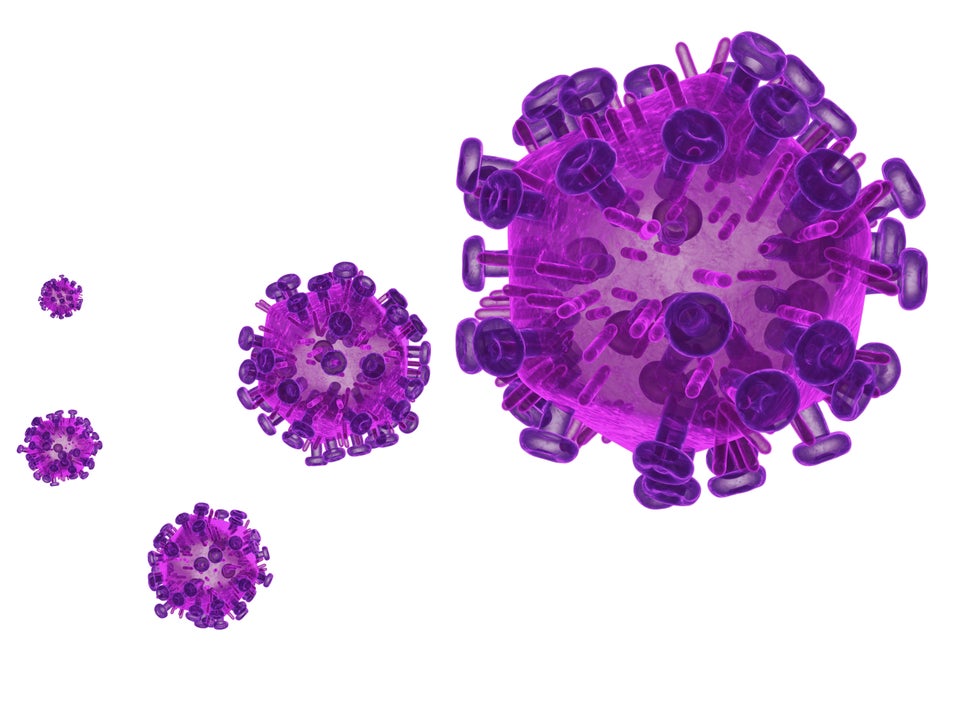 10 Important HIV/AIDS Discoveries