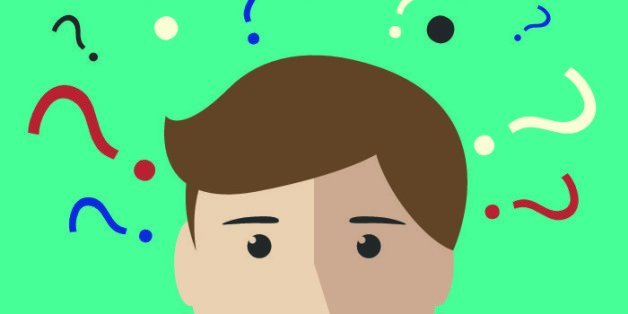 By Damon Jacobs, JD Davids and Myles Helfand

A thorough case study has revealed the likely acquisition of HIV by a 43-year-old gay man in Toronto who was adherent to pre-exposure prophylaxis (PrEP). Presented at the Conference on Retroviruses and Opportunistic Infections (CROI) 2016 on Feb. 25, this is the first documented case of "PrEP failure," and it is spurring a lot of community and scientific discussion.
"PrEP works when taken. Very rarely, PrEP with FTC/TDF [emtricitabine/tenofovir, Truvada] may fail to provide full protection against rare multidrug resistant viruses," said noted PrEP and HIV prevention researcher Robert Grant in an interview with BETA. "If that happens, HIV treatment is highly effective and prolongs life to normal levels and makes people less infectious."
It's not surprising that HIV community members, educators and care providers have many questions and concerns when they learn about this particular case.
Let's break down the information to address some of the top questions we're likely to hear from people who are on PrEP, considering PrEP use or living with HIV.
Why didn't PrEP prevent HIV infection in this person?

PrEP did not prevent infection in this instance because the person was exposed to a strain of HIV that had become resistant to several antiretroviral medications. These medications included (but were not limited to) tenofovir and emtricitabine, the two antiretrovirals in Truvada, which is currently the only PrEP regimen approved in the U.S.
It is estimated that well below 1% of people living with HIV are resistant to these two medications; even fewer also have a detectable viral load. Even if a person had this rare strain, if their viral load were undetectable, it would be extremely unlikely -- borderline impossible, research has found -- that he or she could transmit the virus to anyone.
Nonetheless, based on this new case, it is now known that consistent adherence to PrEP might not be enough to protect people from exposure to this particular HIV strain.
Does this mean that PrEP is not as effective as previously thought?

No, PrEP is still as effective as we thought it was. It's very effective.
Knowledgeable HIV doctors and educators generally use a "99% effective" estimate when explaining how well PrEP works. Experts knew that as PrEP implementation expanded, it was possible we would see "outliers." So the 99% figure still applies.
Again, it is believed that less than 1% of individuals living with HIV carry this rare strain, and only a subset of those are likely to have a detectable viral load. If it were easy to transmit these particular drug-resistant mutations, there would likely be a lot more people testing HIV positive with them, but that has not happened.
There are approximately 40,000 individuals using PrEP in the U.S., and this type of transmission has never been seen before.
Now that this person has HIV, will HIV treatment work for him?

According to the study, yes. The person was prescribed HIV treatment quickly and achieved an undetectable viral load less than a month after being diagnosed with HIV.
Initially, the man's level of HIV drug resistance was unknown, so when he was first diagnosed, doctors maintained his tenofovir/emtricitabine prescription and added two additional active antiretrovirals -- raltegravir (Isentress) and ritonavir (Norvir)-boosted darunavir (Prezista) -- to form a complete treatment regimen. After testing revealed that his strain of HIV had developed at least some level of resistance to several HIV drugs across multiple classes (including integrase inhibitors), he was switched to a more unusual regimen: dolutegravir (Tivicay), darunavir/cobicistat (Prezcobix) and rilpivirine (Edurant).
In the 12 weeks since beginning his new regimen, the man's HIV viral load has remained undetectable.
Are there ways for people with HIV to find out if PrEP would not work for their partners, due to the possibility that they may have this type of resistant virus?

When people are newly diagnosed with HIV, care providers are expected to perform a genotypic resistance test in order to make sure they do not prescribe antiretrovirals that the person is already resistant to. That test would reveal if the person has resistance to tenofovir/emtricitabine.
But keep in mind, this strain is rare. If people with HIV have this strain, it is most likely that their clinician would have informed them already. Even if they do have this strain, they can eliminate nearly all risk of HIV transmission to any negative partner, with or without PrEP, by adhering to their HIV medications and maintaining an undetectable viral load.
In the Toronto case, it is believed that the person from whom the PrEP user acquired HIV had not complied with treatment, and that is how his strain became resistant. That can't be confirmed at this time, however, because when the case was presented it was unknown exactly whom the PrEP user acquired HIV from. But we know it's extremely unlikely for people who are adherent to their HIV medications to become resistant to them.
Will there be other kinds of PrEP that could block this type of resistant virus?

There are many kinds of PrEP currently being studied -- for instance, PrEP using different medications (such as maraviroc [Selzentry, Celsentri]), as well as different modes of administration such as gels and injectables. It's difficult to say at this time whether these new forms will offer adequate protection from this rare strain, or from other strains that are resistant to the drugs or drug classes used for those particular forms of PrEP.
Where can I see the actual research related to this case?

You can watch the case study presentation at CROI 2016 via archived webcast.
Damon L. Jacobs is a New York-based licensed marriage and family therapist and HIV prevention specialist and founder of a 13,000-member Facebook group "PrEP Facts: Rethinking HIV Prevention and Sex." Follow Damon on Twitter: @DamonLJacobs.
JD Davids is the managing editor for TheBody.com and TheBodyPRO.com. Follow JD on Twitter: @JDAtTheBody.
Myles Helfand is the editorial director of TheBody.com and TheBodyPRO.com. Follow Myles on Twitter: @MylesatTheBody.
Popular in the Community