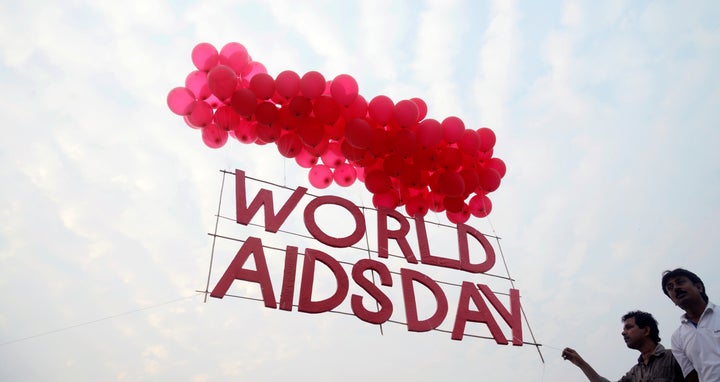 Prudential Insurance has become the first major American insurer to allow HIV-positive people to buy traditional life insurance policies.
The landmark move, which Prudential chief underwriting officer Mike McFarland announced on World AIDS Day, reflects an important change in the perception of HIV and AIDS in America, as medical advances now allow those with the virus to live for nearly as long as the general population.
"With advances in the successful treatment of people with HIV, we are now able to offer this population the opportunity to apply for life insurance -- a milestone we see as a significant step in the right direction," McFarland said in a statement Tuesday.
It's unclear how much the policy will cost, but Think Progress notes HIV-positive applicants were traditionally only allowed to purchase minimal coverage from providers. The life insurance industry has covered those with other chronic illnesses, including cancer, in the past -- albeit for higher fees.
Under Prudential's new policy, anyone who is HIV-positive but otherwise healthy could obtain a plan. The coverage will come in the form of a convertible 10- or 15-year plan, so the policies would last for a set period but could transition into permanent full life-coverage at a certain time.
The Centers for Disease Control and Prevention estimates more than 1.2 million Americans are currently living with HIV.