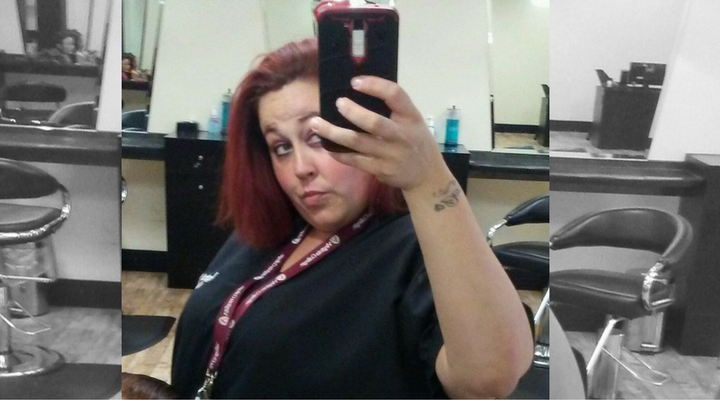 Windy Heath, 29, was attending Virginia University Knoxville Campus and enrolled in the Cosmetology program when she claims the school "kicked me out of the program because of my HIV positive status."
"I was in the accelerated program and you move fairly quickly," says Heath exclusively in an interview with imstilljosh.com. "It came time to start using sharp stuff and hot stuff where you can get burned. I went ahead and I approached the dean and let her know, 'Just so you know, should something happen while I'm on the floor or I'm with a client, I do have HIV. I let her know that I know the precautions. I know my viral load and I was willing to bring in documentation from my doctor. She was like, "okay, not a problem."
But on Thursday August 18, 2016, according to Heath, the Dean withdrew her from the program and caused a scene in front of her fellow classmates and other cosmetology students.
"A week later she called me into the office and said, 'due to this law and this law…she said some communicable disease law, we can no longer have you in the program' and they withdrew me from the program."
But Heath says she was not going to allow this to happen quietly.
"As soon as I left, I started calling the media and news. And I found an attorney."
According to Heath, the next day, Sergio Takahashi, the president of the college, "called me to have a meeting. I went and I recorded that meeting."
At time of publication, and after request for comment by imstilljosh.com and local television reporter Donovan Long, the school's president has not returned calls nor provided any explanation.
But Heath provides the full 40 minute audio recording of the meeting between herself and Takahashi, including the escalation of the meeting when the dean attempts to explain her decision to withdraw Heath from the program because of Heath living with HIV.
"We own it, we own it, there was a misunderstanding and misconception of what that description of policies was and the rules and everything else," said Takahashi in the audio recording.
Heath plans to file a lawsuit against the college.
Kevin Maloney, founder of Rise Up To HIV says, "We must never waiver in our support for people discriminated against and stigmatized based on their HIV status."
Here's the full audio (edited to remove the names of Heath and Takahashi's children):
Popular in the Community