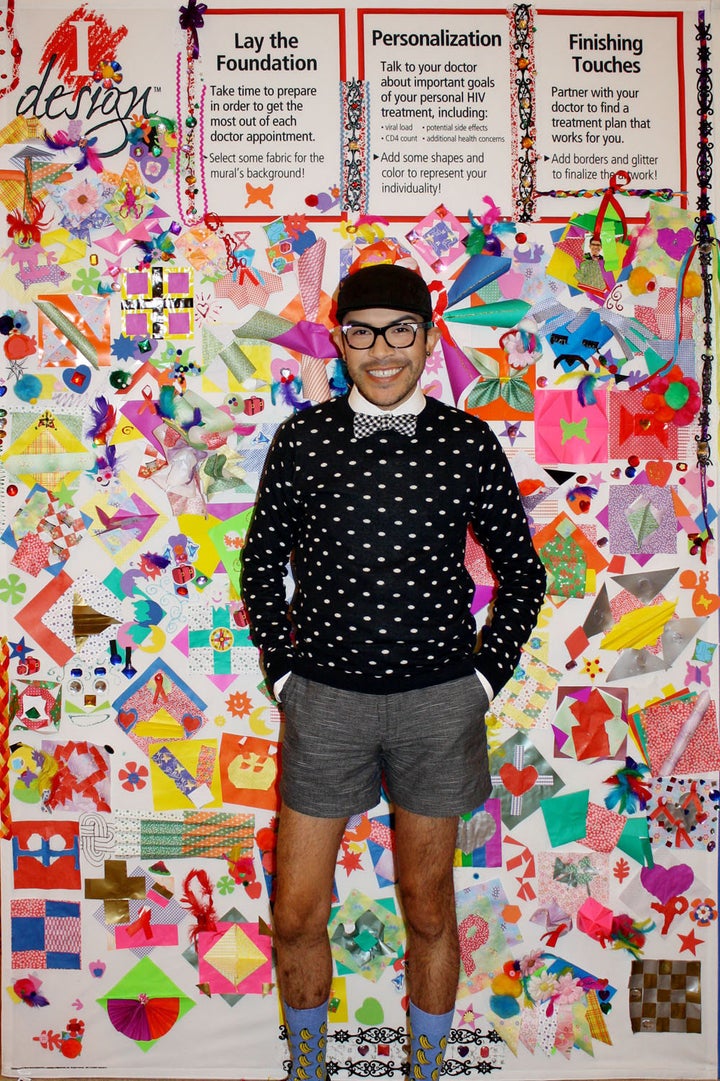 World AIDS Day is an important day for me. It reminds me of my journey: where I've been and every different point along the path of being HIV-positive.
When I went on Season 8 of Project Runway, I didn't really plan on getting into the subject of my HIV status. I never thought that that would be where my HIV journey would truly begin. I was excited about being a Project Runway contestant so that I could explore and expand on my creative process. However, in one particular challenge we were given the opportunity to create something through childhood pictures. I created a textile, a geometric, colorful, joyful print, that is now known as the "positivity pattern." The geometrical pattern was perfect -- which the judges questioned. They wanted to know how anyone's childhood could be "perfect." What no one knew was that this pattern was inspired by some negative feelings and of course some really positive feelings and a lot of what I'd been through. The judges were confused about how I'd applied these dark memories to this really joyful and "perfect" print.
At that point I had been living with HIV for 10 years but didn't talk about it. For such a long time I had been in denial of my HIV-positive status. I was also allowing myself to be in denial about the inspiration behind the work. I felt like I was really trapped. So I made the decision to stop allowing HIV to define who I was, and to face the shame and the guilt that I felt, and to talk about my work through HIV. Once I came to that decision and revealed my HIV status, all that weight was lifted off my shoulders. This actually turned out to be one of the most important conversations I had ever had -- with myself, with my family, with the viewers and with everyone else. The admission of my status changed my life.
One of the biggest reasons that I didn't want to tell my family was that I didn't want to be disowned. I didn't want them to feel like I was being disrespectful. These were all personal assumptions I had about the disease before actually being diagnosed with HIV, so these were all my own hangups. Now that I'm talking about it, not only do I have a better relationship with my family but they're willing to ask me how I'm doing, how I'm feeling, and not only health-wise but emotionally. They also ask me questions about the disease.
I am now able to use my story to inspire others. I have been doing some great work speaking with people around the country through the "I Design" campaign, which is in collaboration with Merck. The campaign encourages open conversation about HIV. It encourages HIV-positive people to have treatment conversations with their doctors and provides them with resources, like a great website with a checklist that they can take to doctor appointments.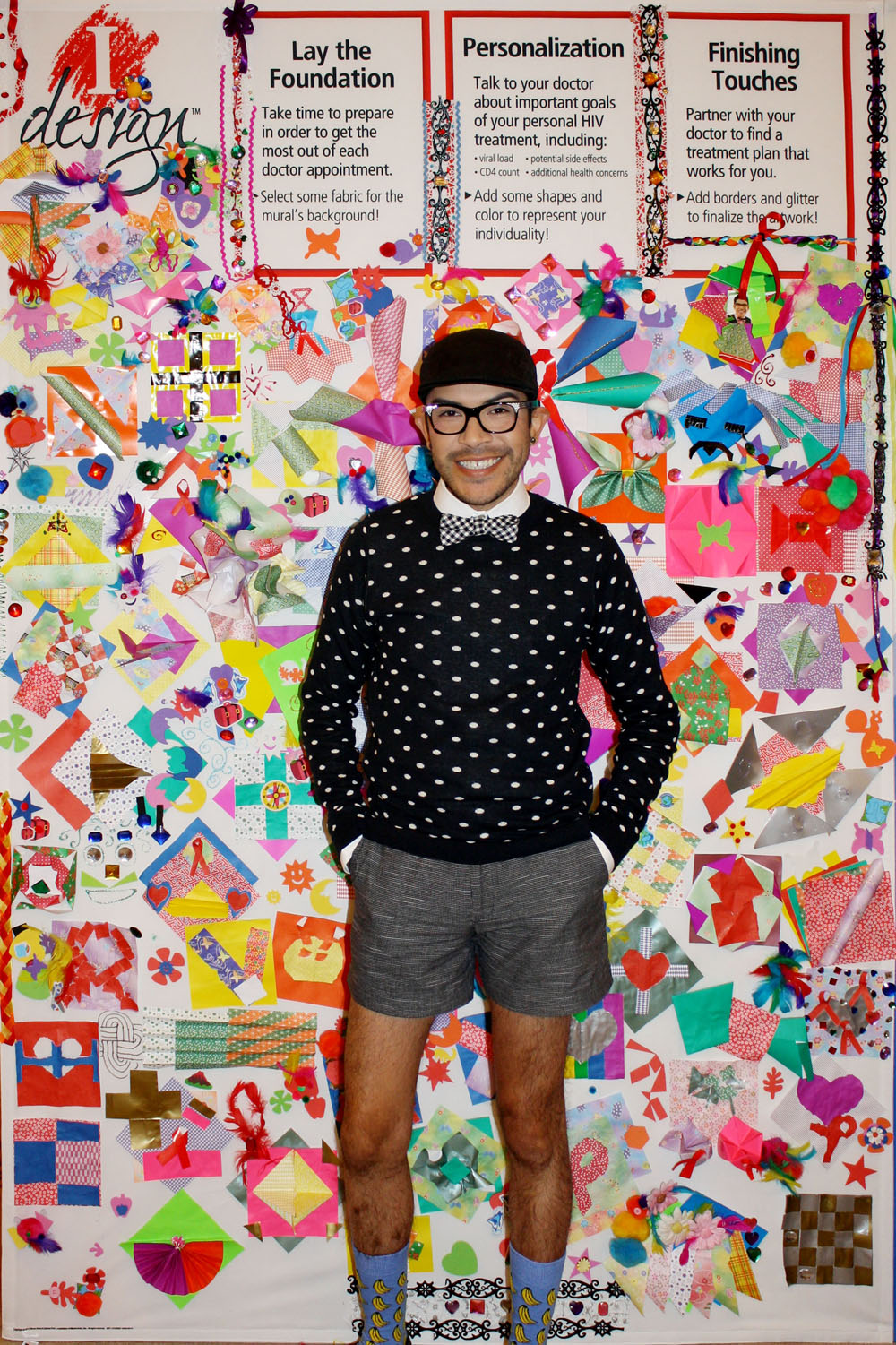 As part of this campaign, the HIV community helped design a very special item that I am revealing for World AIDS Day. I attended the United States Conference on AIDS as part of the "I Design" campaign. We had a booth there, and everyone who visited had a chance to tell their story not just by talking to me but through art. A giant community mural was developed from the artwork, representing the steps each person who is diagnosed with HIV should go through when talking to his or her doctor about treatment:
Taking some time to prepare for appointments can help make the most out of every doctor visit.
Meaningful conversation with your doctor is important for taking into account everyone's unique medical and personal needs.
People living with HIV are all different, which is why working with your doctor to find a "tailored" treatment plan is so important.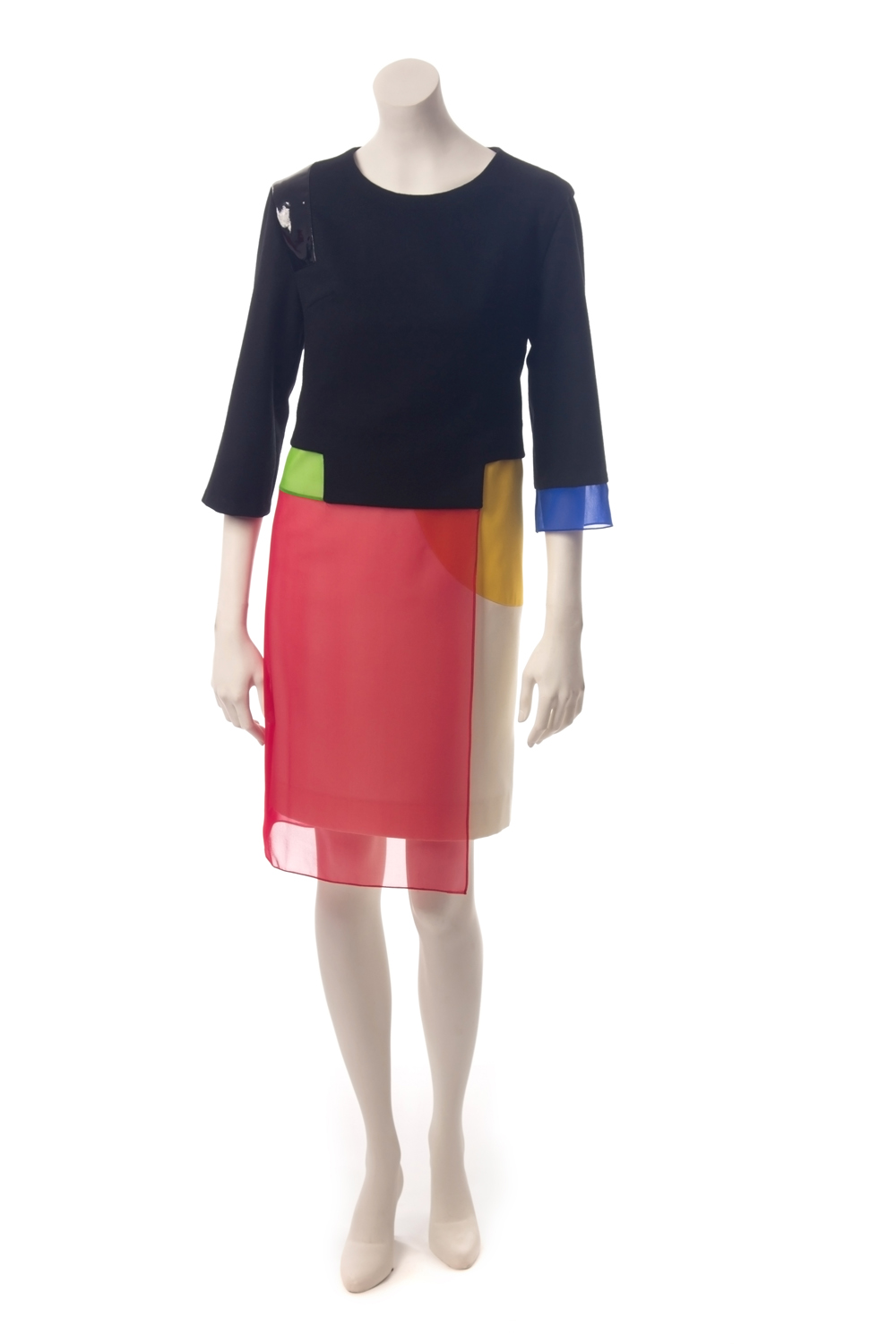 All the stories shared as part of the mural really make up who we are as a community. From this I designed a dress that is structured yet abstract, to show that everyone is different but that certain steps have to be taken. The dress looks different from every view. I like to think of it as a 360-degree experience, because everyone's journey with HIV is different, yet we all come back to being part of one big community.
My journey as an advocate, and in particular that dress, has inspired my entire fall 2013 line. I guess you could say that my line is truly inspired by the HIV community, which I have grown to know and respect. It was a community I was afraid to be a part of, but now it's one that I couldn't be prouder to represent.
This World AIDS Day, I think it's important to recognize and honor those people who have passed and those people who continue the fight, whether they're leaders in the medical field, advocates or even volunteers at your local AIDS service organization. This is a day to reflect on all their stories and have a conversation. As I have learned, a conversation can be life-changing.
Popular in the Community