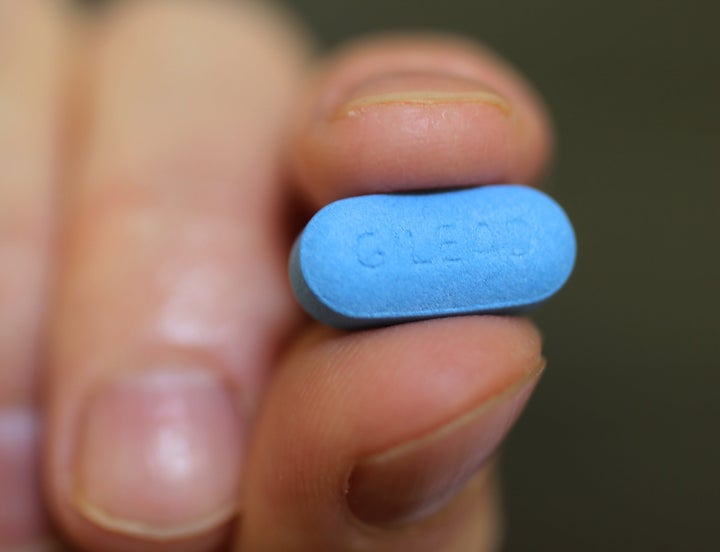 New York state financial regulators say they plan to investigate claims that gay men have been denied life, disability and long-term care insurance policies after revealing they were taking HIV prevention medication. 
Maria T. Vullo, the state's superintendent of financial services, told The New York Times last week that companies making such denials could be penalized for illegally discriminating against those clients. 
The announcement followed a Feb. 12 New York Times article in which journalist Donald G. McNeil spoke with Dr. Philip J. Cheng, who had begun taking Truvada for pre-exposure prophylaxis, or PrEP ― an HIV prevention drug ― after injuring himself while prepping an HIV-positive patient for surgery. 
Cheng, who is gay, later attempted to apply for a disability insurance policy, and said he was told that he could only have a five-year policy because he was on PrEP. 
McNeil also interviewed LGBTQ rights advocates, insurance brokers and staff at medical clinics, who said they'd heard of various insurers who had denied policies to gay men after learning they took PrEP. Some men, they said, even stopped taking the medication to get insured. 
"This is tantamount to penalizing applicants based on sexual orientation," Vullo said on Feb. 14. She encouraged any New York residents who believe they had been denied coverage on those grounds to contact her agency, adding, "Insurers cannot choose to deny coverage based on discriminatory reasons."
Though Vullo wasn't sure if other states would follow suit, she believed that California regulators "will be aligned with me on this issue," according to the Times. 
Still, the drug has remained a lightning rod for controversy, possibly because people associate its use with gay and bisexual men, who remain disproportionately susceptible to HIV infection. 
Last month, Florida-based supermarket chain Publix faced public backlash for reportedly refusing to cover PrEP for an employee through its insurance plan. By Feb. 6, Publix ― which operates 1,169 stores in seven Southern states ― changed its tune after a meeting with Florida Rep. Carlos Guillermo Smith (D).
Smith, who is openly gay, said Publix officials confirmed to him that they were "absolutely denying" insurance coverage for PrEP, in part because medication used "to treat a medical condition that someone might get in the future" was not covered in their existing plan.
A day after the meeting with Smith, a Publix representative tweeted that the company had "made the decision to expand our health plan's coverage" to include PrEP, and was "working with our pharmacy benefits manager to implement this change as quickly as possible." 
REAL LIFE. REAL NEWS. REAL VOICES.
Help us tell more of the stories that matter from voices that too often remain unheard.
BEFORE YOU GO