 Workers in Bangladesh could soon be making more money thanks to an unlikely savior: H&M.
The retailer's CEO, Karl-Johan Persson, asked Bangladeshi prime minister Sheikh Hasina to boost the country's minimum wage and establish annual wage reviews, the Wall Street Journal reports. Presson, whose company gets about 25 percent of its products from Bangladesh said in a press release:
"It is in the interest of the Bangladeshi textile industry, as well as in our interest, that the industry continues to develop into an advanced and mature textile industry."
Bangladesh's extremely low minimum wage -- which is just $36 a month, according to the WSJ -- has been a source of strife in the country, likely hurting the businesses of retailers like H&M. More than 300 clothing factories in the country closed earlier this year, as tens of thousands of garment workers took part in violent protests over wages, according to BBC. The workers claimed they weren't being paid enough to live on, even as they worked up to 16 hour days six days a week.
The Bangladeshi government already raised the minimum wage by about 80 percent in 2010 after previous violent protests, the first raise since 2006, according to the Associated Press. That time, H&M and other companies also contacted Bangladeshi officials asking them to raise the minimum wage, according to the company's website. Presson also sent a second letter later in the year, indicating his company's willingness to accept any resulting price increase from the wage bump.
Related
Before You Go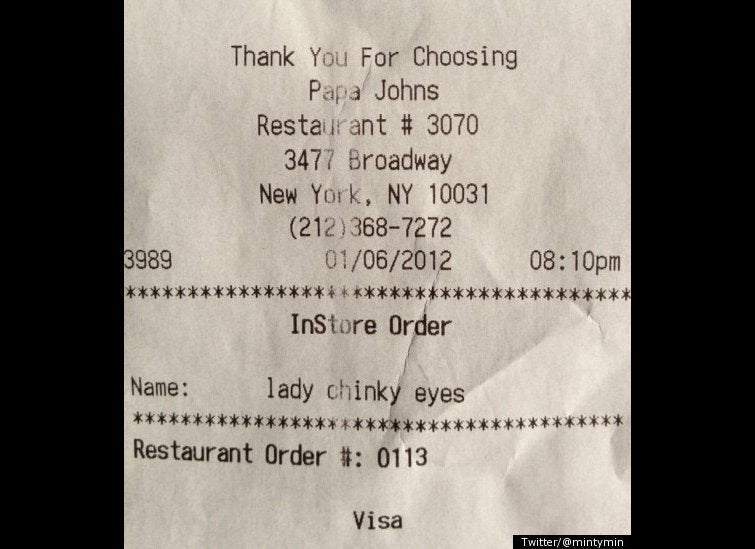 Outrageous Receipts (EXPLICIT LANGUAGE)
Popular in the Community