Fast-fashion retailer H&M has agreed to sign onto a binding accord to improve working conditions in Bangladesh garment factories, a move that labor advocates hope will set an example for other major clothing brands in the wake of the Rana Plaza disaster.
In committing to what's known as the Accord on Fire and Building Safety in Bangladesh, H&M said in a statement that it hoped the agreement would help lead to an "industry in which no worker needs to fear fires, building collapses or other accidents that could be prevented with reasonable health and safety measures."
The deadline for signing the accord is Wednesday, and its boosters hope the announcement by H&M will spur other brands to follow suit. Although the text of the accord has not been made public yet, the language is expected to require signatories to underwrite improvements in dangerous factories to address issues like fire safety and structural problems. It will probably also grant workers the right to refuse dangerous work and establish a grievance process for workers.
Hours after the H&M announcement, Dutch retailer C&A announced that it, too, would sign onto the agreement. And according to a tweet from the New York Times' Steven Greenhouse, Spanish-owned Inditex, the parent company of fast fashion retailer Zara, said it planned to join the accord as well.
The amount of money brands will be expected to pay toward safety improvements will be capped, with a sliding scale based on how much business each company has in Bangladesh. H&M is believed to be the largest western clothing producer in the country.
The international labor federation IndustriALL Global Union has played a role in the discussions, and Jyrki Raina, the group's general secretary, was quick to praise H&M's move on Monday.
"We welcome this step taken by H&M," Jyrki said, calling the accord a "historic deal." "Unprecedented attention is now turning on international retailers and clothing brands to join the broad coalition."
The idea of such an accord is not new -- advocacy groups have been pressuring retailers and clothing brands for years to sign onto binding agreements, rather than voluntary monitoring programs or donations in the wake of disasters. But with over 1,000 people dead in the wake of the Rana Plaza tragedy, worker advocates say public pressure has left brands with little choice but to make more meaningful commitments.
"H&M's decision to sign the accord is crucial," said Scott Nova, head of the Worker Rights Consortium, which has been publicly urging companies like Walmart and Gap to sign such an agreement. "They are the single largest producer of apparel in Bangladesh, ahead even of Wal-Mart. This accord now has tremendous momentum."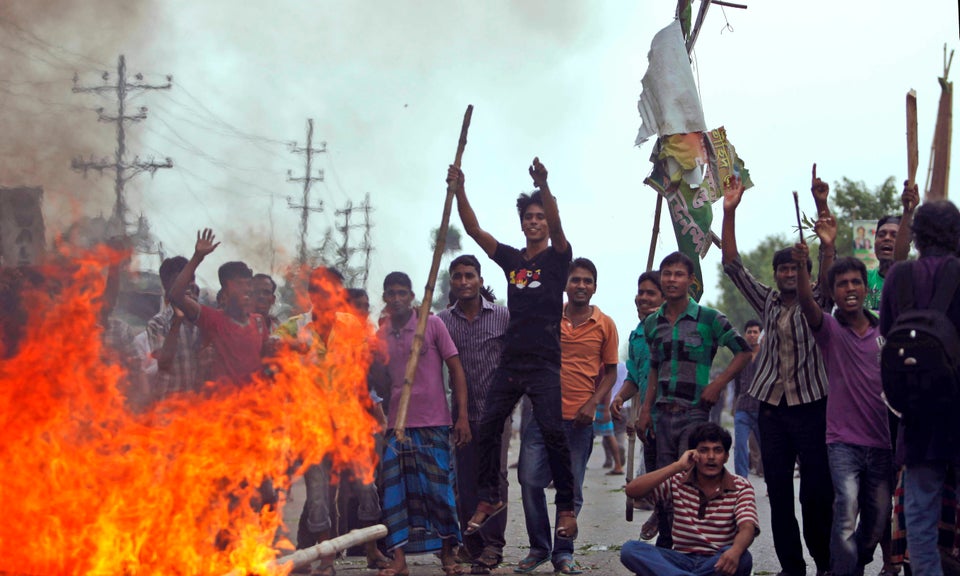 Bangladesh Factory Collapse (UPDATED)
Popular in the Community