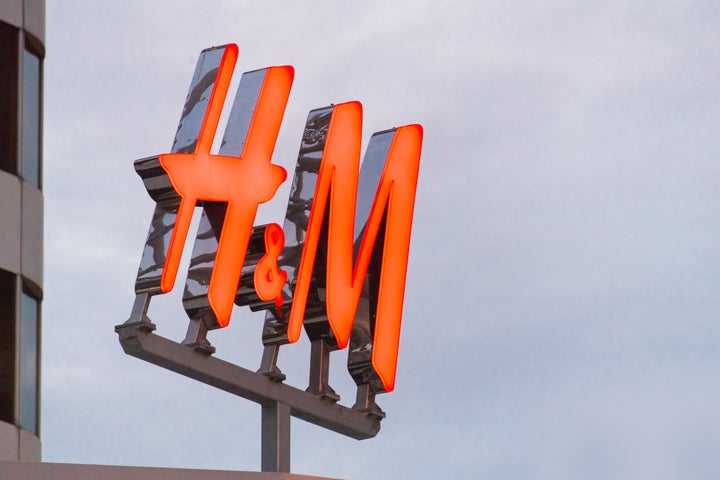 This article is part of HuffPost's "Reclaim" campaign, an ongoing project spotlighting the world's waste crisis and how we can begin to solve it.
H&M, long the poster child of fast fashion, seems to realize that its industry's excesses are going out of style.
The Swedish apparel giant is taking strides to change its ways. But are its attempts to recycle clothes and lessen its environmental impact enough to make shopping at its stores an ethically sound decision? The answer is complicated.
H&M sold $25 billion worth of cheap clothes around the world last year. Second only to Zara-owner Inditex in sales, the company is also on the hook for helping to create a consumer culture that treats clothing like food that's about to expire. The average American now throws away about 70 pounds of clothing per year ― the equivalent in weight to more than 200 men's T-shirts ― and nearly all of that ends up in landfills.
Textile suppliers that H&M has worked with heavily pollute waterways in China with dyes and other runoff from their factories.
After the collapse of the Rana Plaza sweatshop complex killed 1,135 people in Dhaka, Bangladesh, in 2013, H&M spearheaded an effort to reform the industry ― even though H&M wasn't directly linked to the disaster. But the company quickly fell short of promises it made to overseas workers.
Recently, however, H&M has tried to improve itself.
In April, the Swedish apparel giant launched an event it called World Recycle Week, asking people to drop off their unwanted, used or damaged clothes so the company could recycle or refurbish them. The occasion, promoted by rapper M.I.A., served to amplify the voucher program H&M created in 2013 to provide discounts to customers who donated old clothes.
In addition, the 3,600-store chain sells a "Conscious" collection, made using recycled fabrics and employing more sustainable methods than are typically used to make garments.
So, how ethical is it to buy clothes from H&M? That remains central to the fashion-focused second phase of "Reclaim" ― The Huffington Post's editorial campaign to document and fight the world's waste crisis ― which launched earlier this month.
Much has been written about the ethical conundrum H&M shoppers face. Rather than retrace those writers steps, we've put together a list of stories worth reading before doing any back-to-school shopping at the fast-fashion giant.
H&M said it has collected 77.6 million pounds of clothing since launching its recycling program.
"Our ambition is to create a closed loop for fashion, where used garments and textiles are reused, recycled and converted into new fashion," a spokeswoman for the company told HuffPost. "This will reduce our dependence on new resources and will take us from a linear to a circular economy."
Related
Popular in the Community