Mothers and daughters in matching outfits? Generally a fashion faux pas. Husbands and wives (or boyfriends and girlfriends) in matching outfits? Same deal, as famously evidenced by Britney and Justin's Denim Disaster of 2001. But H&M is going out on a limb and advocating for sartorial coordination for the whole family. Katie and Suri, this one's for you.
The Fashion Family Collection, announced by H&M on Friday morning, consists of "complementary pieces with just enough edge to kick off Holiday dressing for the whole gang." With coordinated styles for parents and children, the Fashion Family Collection envisions cooler-than-thou families dressing in skinny pants, leather jackets, fedoras and dark sunglasses -- so basically, the Beckhams.
Previewed in the video above, the clothes themselves are actually pretty covetable (we've already got our eyes on the cropped metallic jacket and white, long-sleeve minidress). But the concept of family dressing carries such a stigma in our minds... we just can't get this image out of our heads.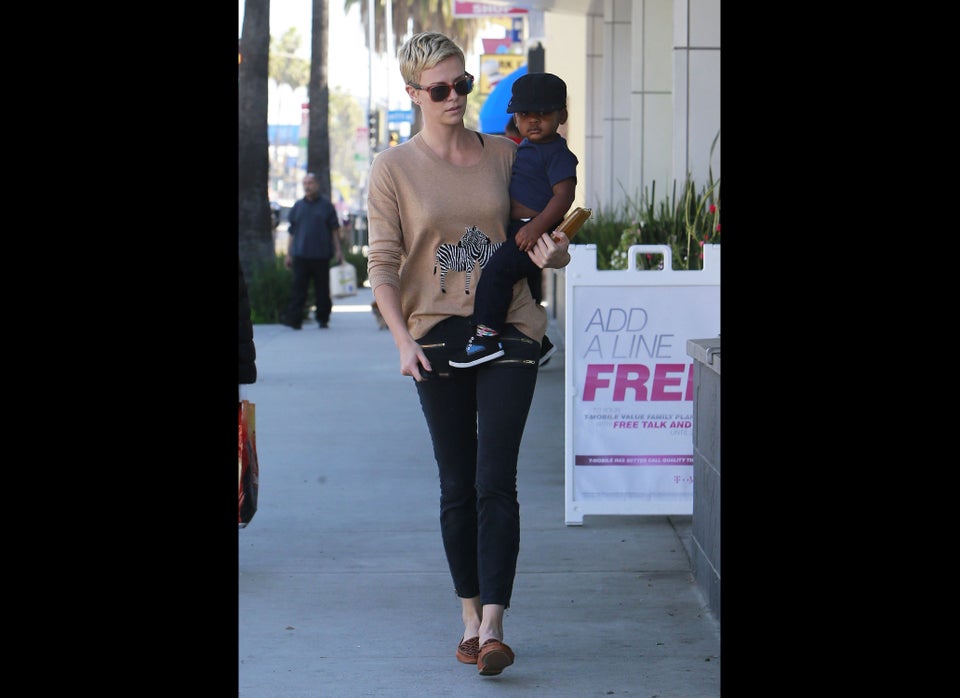 Celebrity Kids: Out And About