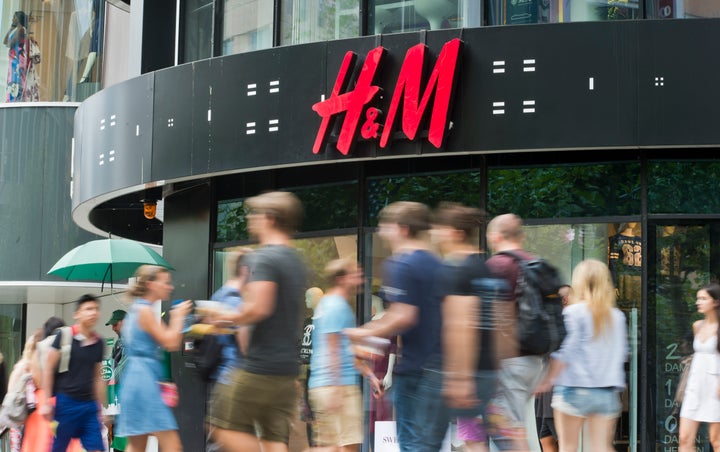 STOCKHOLM (Reuters) - Hennes & Mauritz, the world's second-biggest fashion retailer, is launching a new effort to promote recycling as it seeks to cut its environmental impact, boost its ethical credentials and address looming shortages of raw materials.
The move comes as critics point out the damage being caused by a throwaway culture fueled by cheap clothing that has seen a sharp rise in the number of garments sold annually around the world.
Sweden's H&M, which is launching a line of jeans containing recycled cotton next week, will offer an annual 1-million-euro ($1.16 million) prize for new techniques to recycle clothes, Chief Executive Karl-Johan Persson told Reuters.
"No company, fast-fashion or not, can continue exactly like today," Persson said. "The (prize's) largest potential lies with finding new technology that means we can recycle the fibers with unchanged quality."
As population pressure mounts, retailers like H&M are concerned about potential future shortages of cotton, which is heavily water and pesticide dependent.
Existing cotton recycling methods make poor-quality fibers, and there is no efficient way to recycle garments of mixed materials, so the vast majority of clothes end up in land fill.
Johan Rockstrom, environmental science professor at Stockholm University and a jury member for the H&M prize, said the fashion industry needs to find new business models to respond to global resource shortages.
"This is a great challenge for H&M whose trademark is cheap clothes at good quality ... The fact it's cheap means there's a risk people buy and throw away, or buy too much," he said.
H&M revenues have more than doubled since 2006, reaching 151 billion Swedish crowns ($18.3 billion) in the year to last November, making it the second biggest fashion retailer after Spain's Inditex.
The award is being launched by a foundation established by H&M that is funded by the retailer and the Persson family, its main owners.
Bernstein analyst Anne-Charlotte Windal said the industry's sustainability drive reflected the dilemma facing "fast-fashion" companies that constantly churn out new styles.
"The model only works if they encourage very frequent purchases, but the consumers are aware of the increasing effect it has on the environment," she said.
Other companies are coming up with their own solutions.
Mud Jeans is a Dutch company which leases its garments to consumers and then offers them a replacement each year, repairing and reselling the used ones or recycling the fabric.
"This is the future: producers that are responsible for their own waste," said Chief Executive Bert van Son.
"Our company can do this because we are quite small: that it is why we can do these kinds of crazy things because we can keep cotton pure. If you are a big store chain it is very complicated if you mix cotton and polyester."
H&M joined forces earlier this year with Puma-owner Kering to support start-up Worn Again which is developing a technology for separating and extracting fibers in mixed-material garments.
Meanwhile, a company called Re:newcell is developing a method to improve the quality of recycled cotton fibers and hopes to build a first factory in coming years.
Currently, only about a maximum of 20 percent of recycled cotton can be used in a new pair of jeans because the fiber length is shortened in the shredding process, impacting quality, H&M says.
H&M and Kering are not alone in beating the recycling drum. Like H&M, Britain's Marks & Spencer and Italy's Calzedonia collects used items in their stores for recycling.
On a much smaller scale, Finnish entrepreneurs Pure Waste Textiles have managed to produce sweat shirts from 100 percent recycled cotton after improving existing recycling techniques and by recycling offcuts from clothes factories.
However, others believe that recycling is just a distraction from the real challenge of the fashion industry: persuading customers to keep wearing their clothes for longer.
To that end, British designer Tom Cridland is offering a 30-year guarantee on a range of T-shirts.
"I don't believe it is fair on customers to churn out plain white T-shirts that will only last a year or two," he said. "I can't compete on price so I have to do something different."
(Additional reporting by Emma Thomasson in Berlin; Editing by Pravin Char and Keith Weir)
Related