Fashion's biggest night arrived Monday with The Met Gala, and among the couture, glitz and glamour, a few attendees stood out for donning a label familiar to us mere mortals.
On the red carpet, Ciara, Hailee Steinfeld, Jennifer Hudson and Amber Valetta all appeared in stunning looks by... H&M.
Playing up the "Manus x Machina: Fashion in an Age of Technology" theme, Valetta's one-of-a-kind blue gown was, according to the brand, "embellished with over 1,000 hand-cut and sewn organic silk petals and recycled plastic sequins." Also impressive: Steinfeld in a floor-length satin number, Ciara in an intricate Swarovski crystal gown and Hudson in a white silk dress with a four-foot train.
And if the fact that the dresses came from the brand wasn't exciting enough, the message of sustainability is. Valletta, a long time advocate for sustainable fashion, told The Huffington Post wearing her particular gown, with its petals and recycled plastic sequins, was one small step toward a more responsible industry.
"H&M has a real opportunity to revolutionize into an industry that is truly modern. One that thinks about its raw material production, producing and selling. We must remember that we profoundly affect the whole world including the environment and people. People must get paid fair living wages and work in safe places," she said.
These one-of-a kind couture pieces are H&M in name only -- they won't be available at your local store, according to an H&M spokesperson. But it's still cool to see big stars wearing a humble retailer to fashion's most important event of the year.
Check out the fast-fashion-meets-couture looks below:
Amber Valletta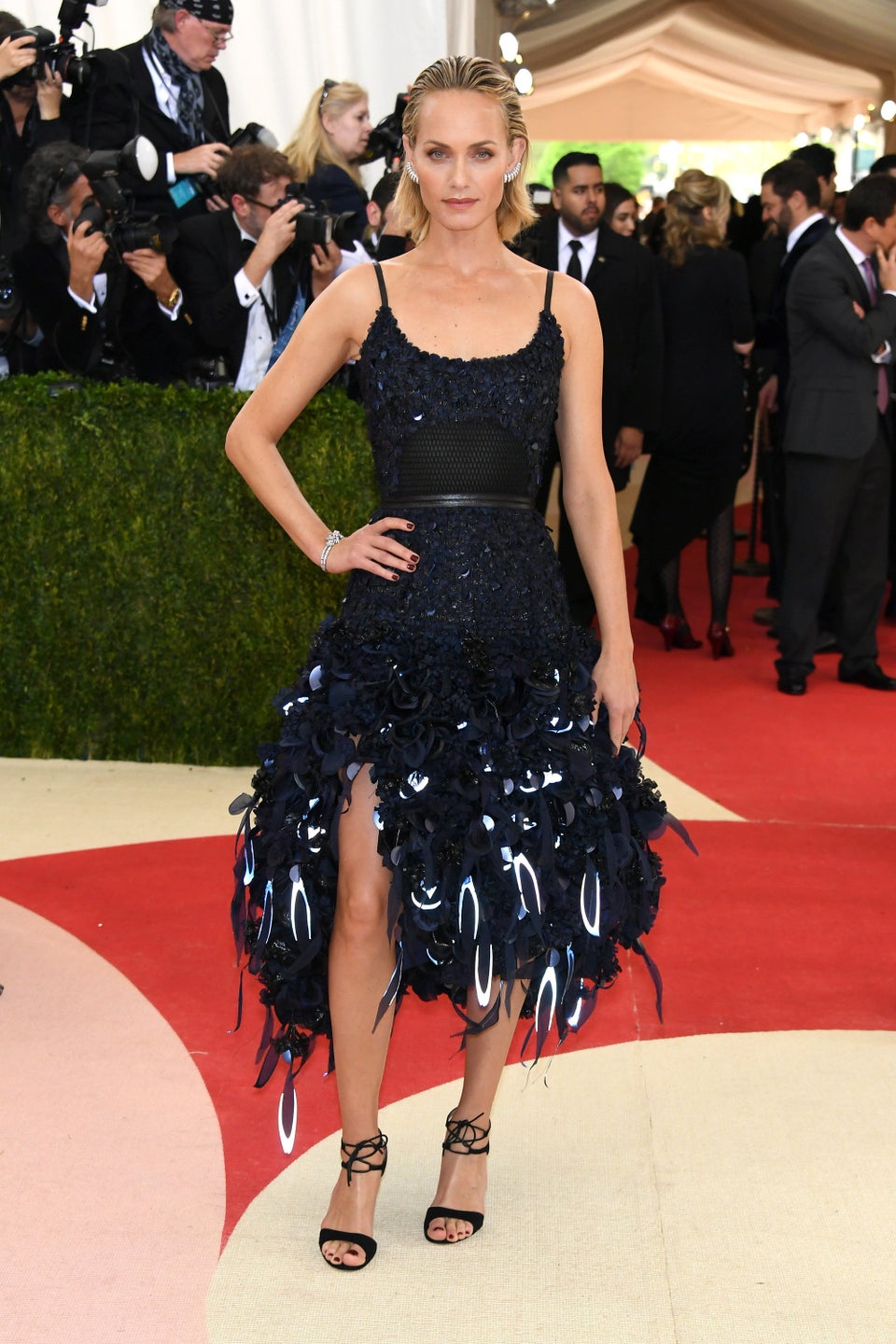 Hailee Steinfeld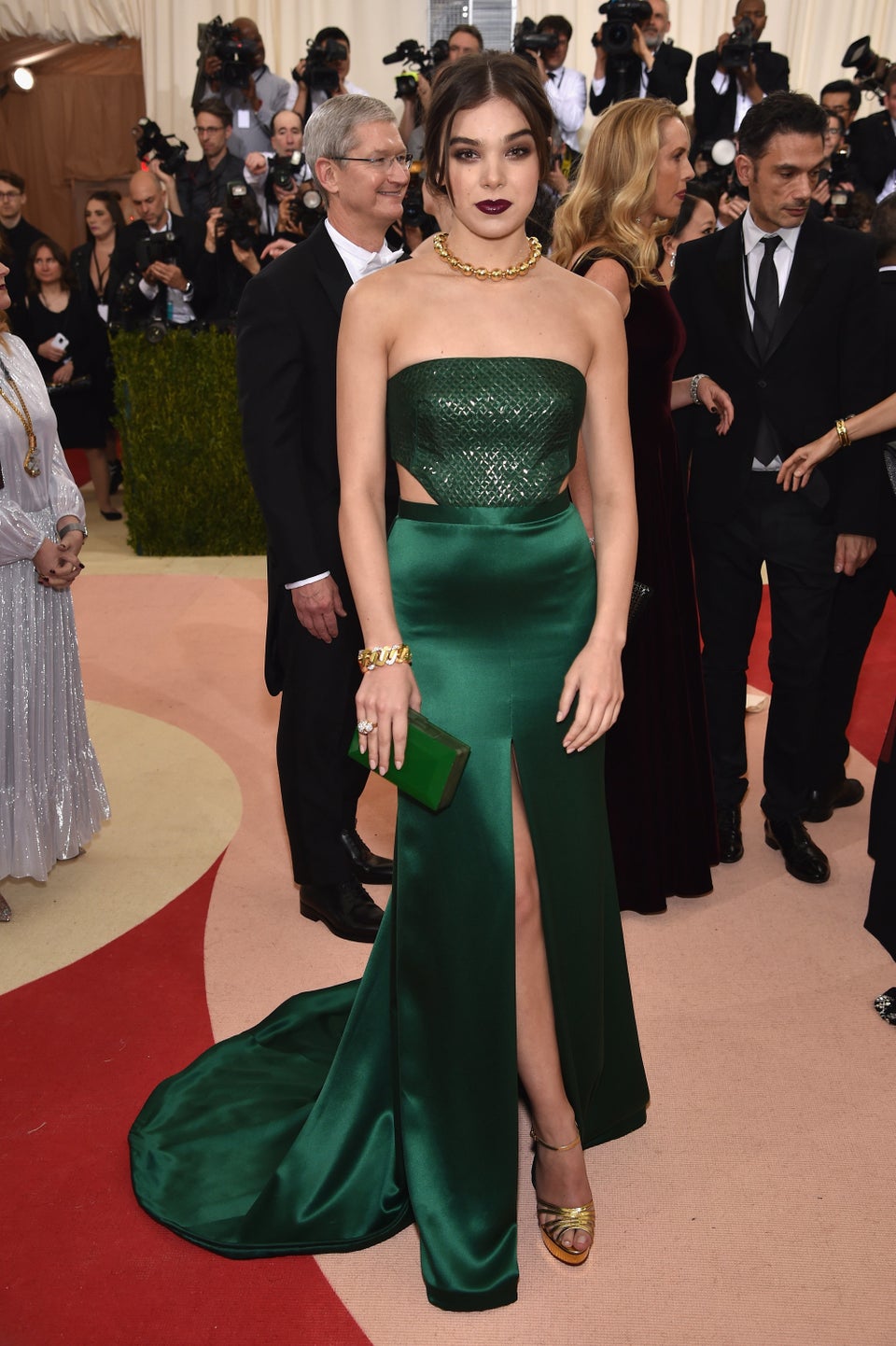 Ciara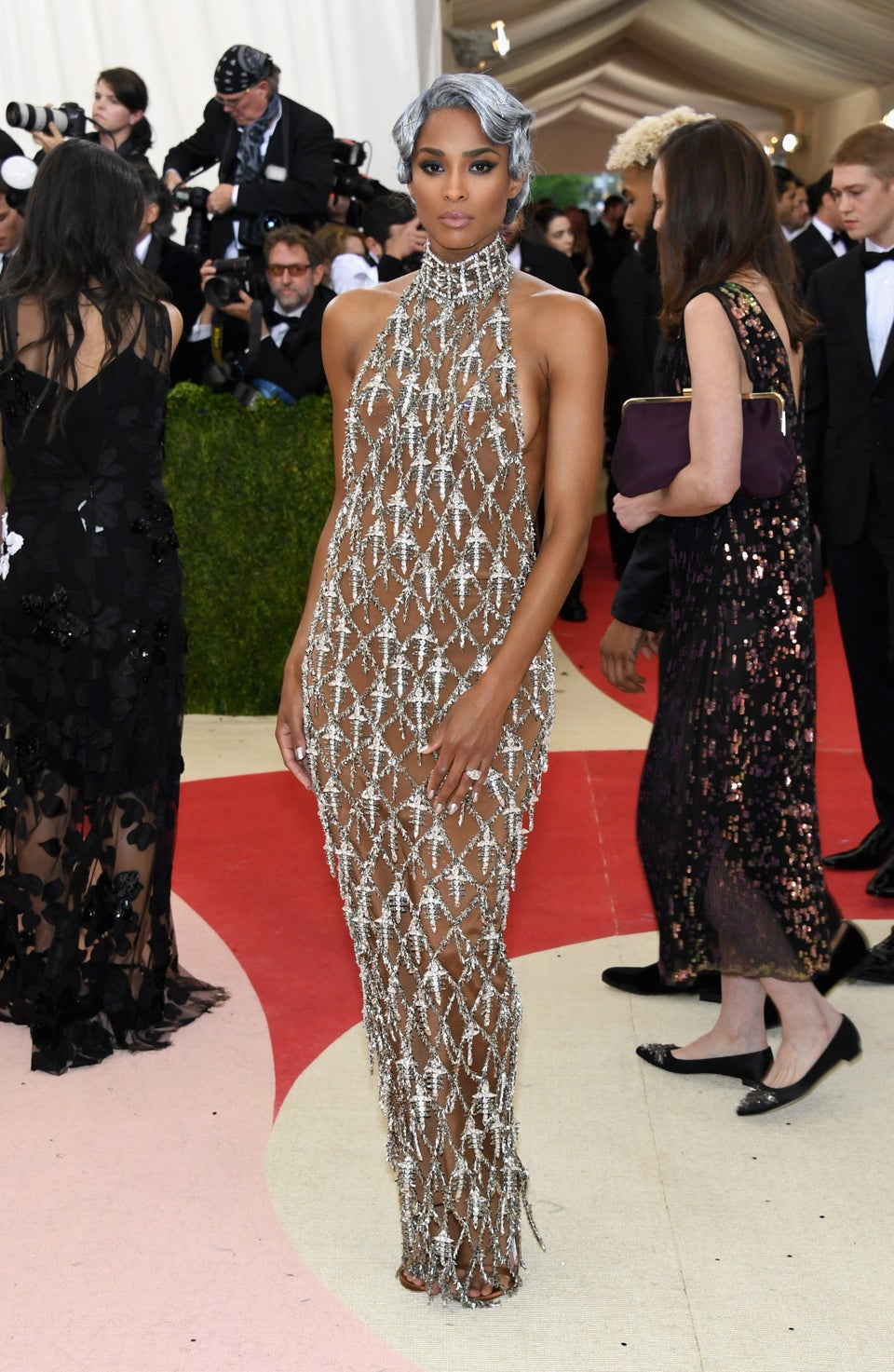 Jennifer Hudson