Highly anticipated and announced months ago, the collection ranges in price from $20 to $400, but features little range in sizing.
HuffPost reviewed H&M's website and found the sizes available for the Moschino collaboration for women included extra-small, small and medium. The men's sizes included extra-small, small, medium and large.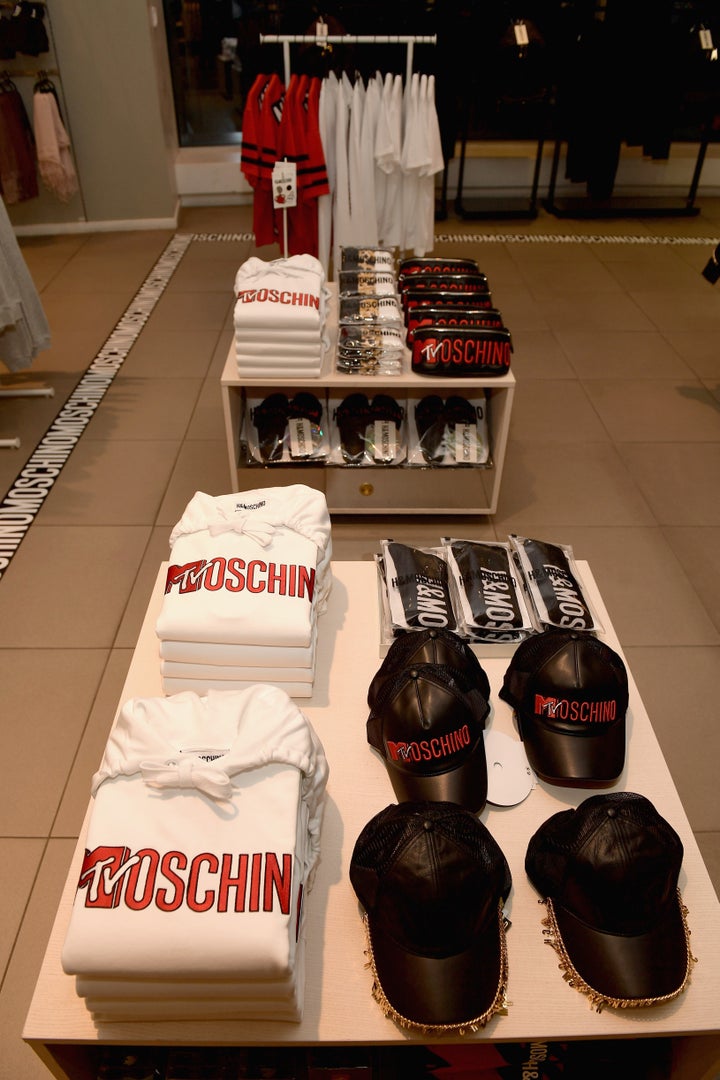 "There were some items within the collection that went up to an L for both ladies and men," H&M told HuffPost in a statement via email, but "many items currently sold out online and in store which may account for not being able to see the full size range of a particular item online, as it might be showing as sold out."
While H&M has long had issues with size expansion and becoming a more inclusive fast fashion brand, it's deeply problematic that this particular line doesn't have extended sizes because of how it was marketed.
In the flashy advertisements and a lookbook leading up to the line's launch, the man behind Moschino, Jeremy Scott, featured the likes of drag queen Aquaria, actress Mj Rodriguez, Japanese twin rockers Amiya, and plus-size model Barbie Ferreira.
The ad featuring Ferreira suggests a plus-size woman could wear clothing from the collection ― but according to H&M, the clothing is not actually being offered in plus sizes.
HuffPost asked H&M if there are plus-size items available and added that featuring Ferreira in the collection's ads led consumers to believe there were.
"The Moschino tv H&M collaboration was not offered in plus sizes for ladies or men's. H&M is constantly evaluating our collaborations in order to improve product offering for our customers and recognizes that this is an opportunity for the future," a spokesperson said in an email.
"H&M offers plus size product on hm.com and believes that everyone should be able to find something at H&M no matter what your size or style."
Many on social media couldn't help but be disappointed by the lack of inclusivity:
Scott told Elle magazine last month that "this collection is really for the fans." Well, if it's for the fans, Jeremy, it should really be for all of them.
Popular in the Community